Messi to be 'the pillar' of the team under Ronald Koeman
FC Barcelona president Josep Maria Bartomeu admitted that he has not been in touch with Lionel Messi lately but the Argentine will be staying at the club. 
Messi has been pivotal to Barcelona's success over the past 15 years and is also very important for the club for their future, says the president who is under tremendous pressure and criticism.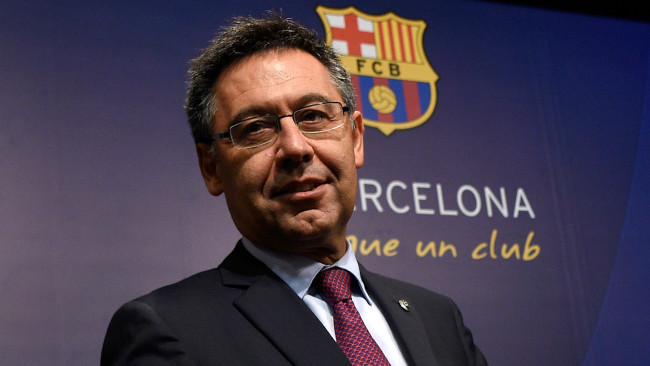 The Argentine is said to be the 'pillar' of the team under Ronald Koeman. Speculations were at peak that the Barcelona skipper is unhappy at the club and is considering a move away since his team suffered an 8-2 humiliation in the quarter-finals of the Champions League.
Bartomeu has not been in touch with Messi but has contacted the 33-year-old's father. It is also reported that Bartomeu has already discussed Messi's role in Koeman's team and thus, there is no question of him departing.
"I have spoken with Koeman and the pillar of our project is Messi. He has a contract until 2021. I speak a lot with Leo and more regularly with his father. He is the number one in the world. There is no doubt that in Koeman's new project you can count on Messi most of all," Bartomeu said.
Barcelona's season saw much more than European devastation. They finished empty-handed domestically too, with rivals Real Madrid putting up some spectacular performances post lockdown.
While talking to Barca TV, Bartomeu said, "Messi is disappointed, like everyone else. We have to be optimistic. We had to mourn for a day or two but now we rise up. We always think of a system that favors Messi's abilities. We have him 100 percent. Within this era, there are different cycles. Perhaps now another begins but also within the Messi era."
Koeman has been officially confirmed as the club's new first team coach today. The Dutchman had a legendary playing career at the Camp Nou, scoring the goal that won them their first European Cup/Champions League title in 1992.
featured image credits- bt.com