Infamous 'Football Super Agent', Mino Raiola is back in the news for the wrong reasons
Mino Raiola was barely known despite being an agent for several high-profile players in the past. However, the agent gained popularity after his headlines regarding Paul Pogba broke the internet. He has now made it a tradition to pick a war of words with Manchester United frequently. 
Very recently, the agent of Paul Pogba and the wonderkid Erling Haland made a statement targeting the Red Devils again. He revealed in an interview with the media outlet Tuttosport that the Frenchman is not happy at Old Trafford and "his time is over" at the club.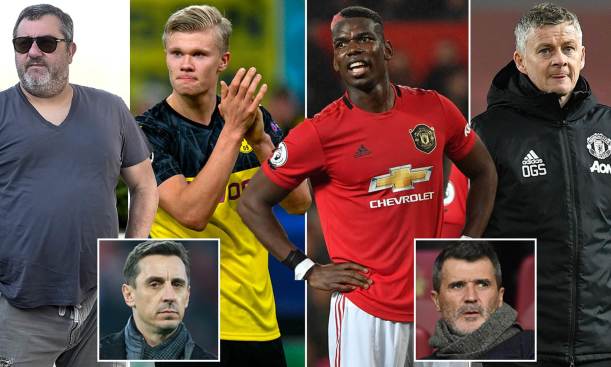 Well, Paul Pogba has been pretty vocal about his ambitions to play for the Los Blancos but since Ole Gunnar Solskjaer's appointment, the World Cup winner has been very disciplined on and off the field. He has tried everything to prove his allegiance with United but the media backlash just doesn't stop questioning his intent. 
Let's have a look at some other shocking and perhaps baseless rumors the agent has used to make the headlines and grab the attention of the media. P.S- Pogba will be named in most of them. 
1. Paul Pogba and Ole Gunnar Solskjaer 
There was a rift again between the club and Pogba's agent to which the United boss responded by saying Pogba is 'our player and not Mino's' when the Frenchman was linked to Juventus. 
However, Raiola responded by saying, "Paul is not mine and for sure not Solskjaer's property, Paul is Paul Pogba's. You cannot own a human being already for a long time in the UK or anywhere else." He also called Pogba his manager's prisoner. 
2. Comments on Paul Scholes 
Mr. Raiola was active on Twitter again as he fired shots at Paul Scholes who questioned Pogba and Manchester United's lack in leadership traits. He said, "Some people need to talk for fear of being forgotten. Paul Scholes wouldn't recognize a leader if he was in front of Sir Winston Churchill." 
3. Raiola talking about the battle of press between UK and Italy 
When the Frenchman was set to return to Old Trafford in 2016, Raiola grabbed a lot of attention and the agent shot down every media outlet already reporting about the deal's completion. "Journalists = parrots. No deal done between clubs. It's a game between Italy press and the UK press who announce it first and who is worse," read his tweet. 
4. Raiola on Jurgen Klopp 
2016 saw yet another bizarre statement from the agent and this time, Liverpool boss Jurgen Klopp was the target. In an interview with Gazzetto Dello Sport, he called Klopp a 'piece of s*** over his handling of Mario Balotelli.' 
He also spoke about his coaching attributes, calling him a bad coach, and criticized the German heavily. 
5. Shots at Guardiola 
He also had issues with the Manchester City boss during his time a Barcelona, actually during Zlatan's time at Barcelona. Another interview for Gazzetto Dello Sport revealed another shocking statement by the agent. He said, "Pep Guardiola, the coach, is fantastic. As a person, he's an absolute zero. He's a coward, a dog."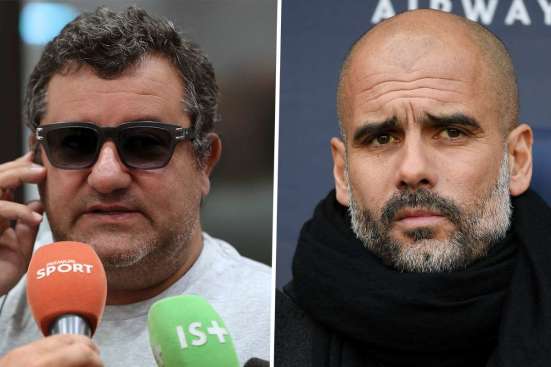 However, Paul Pogba is fortunate as his national team coach Didier Deschamps who monitored his player's struggles at his club came to his rescue and dismissed his claims that agents say what they want. However, he did mention that Pogba is unhappy and should consider a move away while selling him in the market would be the best option for his club.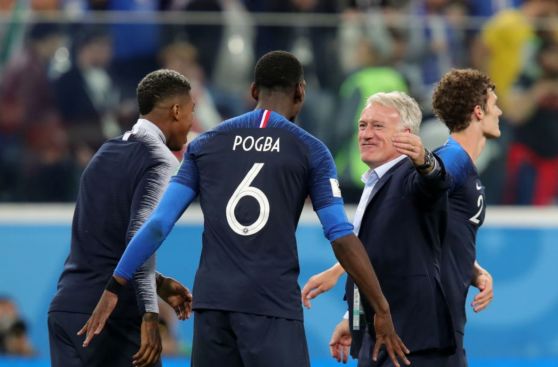 Speaking on the comments of Mino Raiola, Deschamps said, "If I start reacting to the reactions of the agent, the uncle, the dog, the grandfather or the grandmother, they say what they want. For me, the important thing is the player. They have career decisions to make. 
It's early December and Paul is in Manchester, even though we don't know what might happen. Some will change clubs. I can give an opinion if they ask me, but certainly not advice." 
He also mentioned the fact that it is Pogba's career and he needs to keep things clear. 
featured image credits- dailymail.co.uk