"Don't watch the 7-2 thrashing", Jose Mourinho tells his players ahead of Munich trip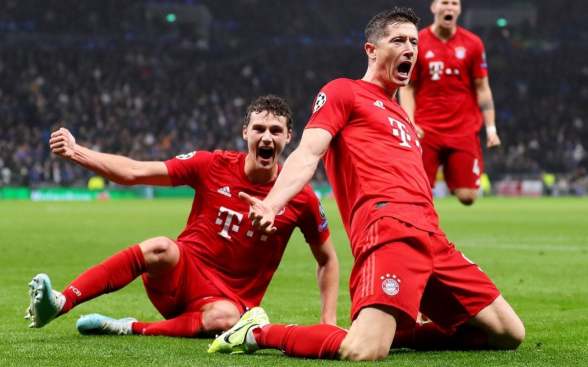 Jose Mourinho has revealed that he has asked his boys not to watch even a single footage of the last game they played against Bayern Munich at home.
Munich had thrashed the Spurs by 7-2 in the second game of their Champions League campaign which had put their chances of knockout qualification in jeopardy.
The last season's runners up, however, managed to get their campaign back on track with back to back victories over Red Star Belgrade and later against Olympiacos when Mourinho took over.
Tottenham has now made it to the knock-out round of the Champions League and their return leg against Munich is a bit of a dead-rubber, which is why Mourinho hasn't picked many of his first choice players in the matchday squad.
The Spurs boss will be offering playing opportunities to the players who have been on the fringe of selection.
Talking about the last game against Munich, Mourinho said, "I watched it a couple of times. Me, my staff and analysts try to go through every single aspect of that, but not one single image for the boys."
Harry Kane and Dele Alli, two of the most prominent figures in the Tottenham squad, have not travelled to Germany. Hugo Lloris and Harry Winks are injured anyway. So, the starting XI of the Spurs will have quite a few new faces.
The Bayern Munich manager Hans Dieter Flick has, however, not dropped any hints that he would be resting his key players as well. It seems likely that Robert Lewandowski and Serge Gnabry will feature in the game.
If it happens, the Tottenham defense might have to face a tough time again. Lewandowski and Gnabry were responsible for 6 out of the 7 goals that Munich had scored against the Spurs the last time the two sides had met at the Tottenham Hotspur Stadium.
Featured Image Credits: TEAMtalk