NBA Finals MVP || The Latest Decade List
NBA Season comes to a close, and we have our NBA Champions the Denver Nuggets and the NBA Finals MVP, the former regular season MVP Nikola Jokic won the NBA Finals MVP with record averages.
Let us have a look at the past five NBA Finals MVPs:
Nikola Jokic - Denver Nuggets - 2023
Finals Averages - 30.2 points, 14.0 rebounds, 7.2 assists, 0.8 steals, 1.4 blocks, 58.3 per cent shooting overall
NBA Finals - Wins over Miami Heat 4 - 1
Nikola Jokic just put on one of the best post season games we've ever witnessed, solidifying his status as an NBA centre of all time. The Bill Russell NBA Finals MVP was given to Nikola Jokic of the Denver Nuggets on Tuesday after they defeated the Miami Heat 89-94 to win their first championship.
Jokic was making an impression wherever he went, from his 41 points in Game 2 to the league's first-ever 30-point, 20-rebound, 10-assist masterpiece in Game 4. Only Wilt Chamberlain and Bill Russell had more points, rebounds, and assists in a single game during the playoffs than the 28-year-old.
LeBron James led the 2020 champion Los Angeles Lakers in points, rebounds, and assists, but Joki just made NBA history by being the first player to hold that position for the entire postseason. He became the first player picked outside of the top-15 to win both the MVP of the Finals and the MVP of the regular season.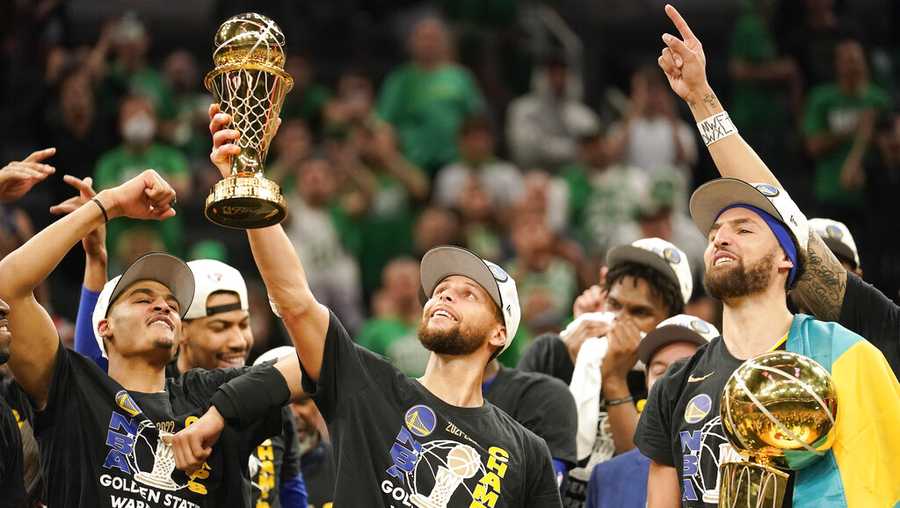 Stephen Curry - Golden State Warriors - 2022
Finals Averages - 31.2 points, 6.0 rebounds, 5.0 assists, 2.0 steals, 0.2 blocks, 48.2 % shooting overall
NBA Finals - Wins over Boston Celtics, 4 - 2
Stephen Curry finally won a Bill Russell trophy after six visits to the Finals and four triumphs, but sharing the court alongside guys like Kevin Durant, LeBron James, and/or Andre Iguodala in each of his prior outings may have had something to do with that.
Curry put up excellent performances every night (except for Game 5) and was a clear pick for the voters, therefore the sixth time proved to be the charm.
Curry had the second-worst field goal percentage of this group (48.2), trailing only Kawhi Leonard, and his performance in Game 5 (7-of-22 shooting, 0-9 from three) was forgettable.
Overall, this victory was significant for Curry's history and helped him establish himself as a top-10 player of all time.
Giannis Antetokoumpo - Milwaukee Bucks - 2021
Final Averages - 35.2 points, 13.2 rebounds, 5.0 assists, 1.2 steals, 1.8 blocks, 61.8 % shooting overall
NBA Finals - Wins over Pheonix Suns 4 - 2
Greek Freak may now add an NBA Finals MVP trophy to his two regular-season MVP awards after giving possibly the finest performance of his career at the ideal time. Giannis Antetokounmpo ensured that a big man powered the Bucks to their next championship, scoring 50 points to break the city's 50-year title drought, just as Lew Alcindor did in 1971 when he brought Milwaukee to its first championship.
He managed to do all of that while missing the last two games of the Eastern Conference Finals against the Atlanta Hawks due to a hyperextended left knee.
LeBron James' first participation in the finals was in 2007, the year when Antetokounmpo, now 26 years old, had not yet begun playing basketball. He was selected No. 15 overall in the 2013 draught due to his exceptional combination of size and athleticism, and four years later, he made his first All-Star appearance.
The 2021 Finals were the greatest of the previous five years, especially considering Antetokounmpo was coming off a knee injury.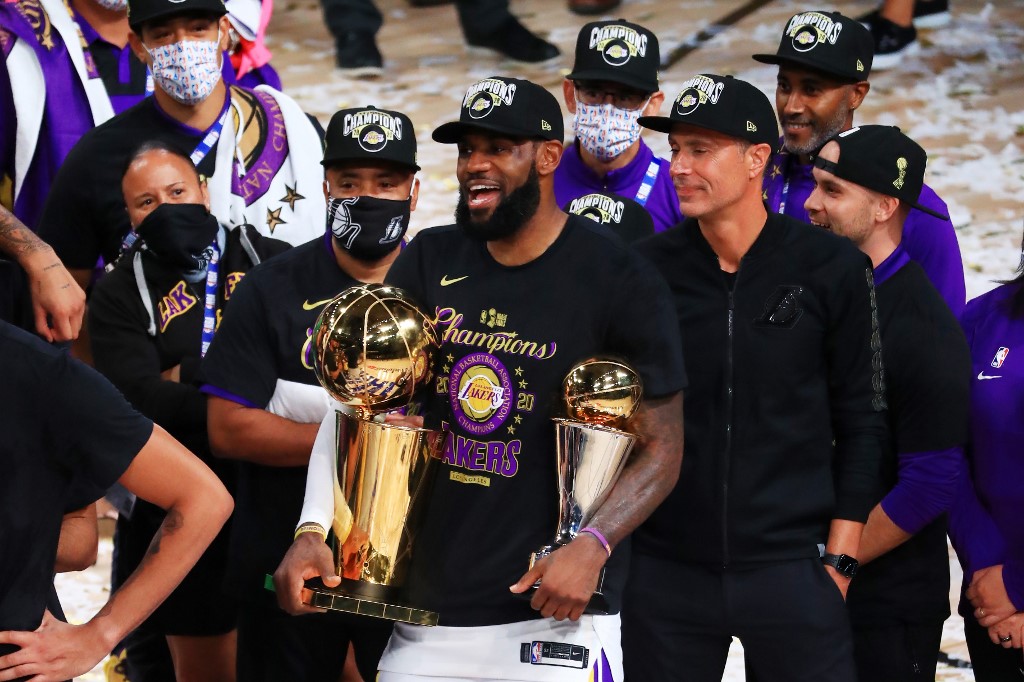 Lebron James - Los Angeles Lakers - 2020
Finals Averages: 29.8 points, 11.8 rebounds, 8.5 assists, 1.2 steals, 0.5 blocks, 59.1 % shooting overall
NBA Finals - Win over Miami Heat - 4 -2
LeBron James is accustomed to making history on the Finals stage. But what he accomplished in Game 6 of the 2020 Finals places him in a class by himself.
James, the oldest player on this list, was 35 years old when he won the championship and the fourth Finals MVP award.
James' Lakers earned their record-tying 17th NBA championship within the Walt Disney World bubble, making this the title that stands out as the most unusual for him. It was a whole new experience for everyone concerned, even if James appeared at ease in a position he had experienced many times before, with only a small number of family members present and virtual followers watching.
James was voted Finals MVP following the Los Angeles Lakers 106-93 victory against the Miami Heat in Game 6. James made NBA history by becoming the first player to win Finals MVP honours with three separate teams. He performed at his peak in the decisive Game 6 contest, finishing with 28 points, 14 rebounds, and 10 assists. He received an 11-0 vote for Finals MVP.