NBA FREE AGENCY: CHICAGO EXTENDS NIKOLA VUCEVIC
NIKOLA VUCEVIC, Chicago Bulls reaches a 3-year contract extension. Nikola Vucevic 32, will remain with Chicago Bulls after agreeing to a $60 million deal. NIKOLA VUCEVIC who was set to become an unrestricted free agent on Friday will remain with the Windy City on a reported three-year, $60 million extension, per Reports. Chicago Bulls has announced- OFFICIAL: We have extended @Nikola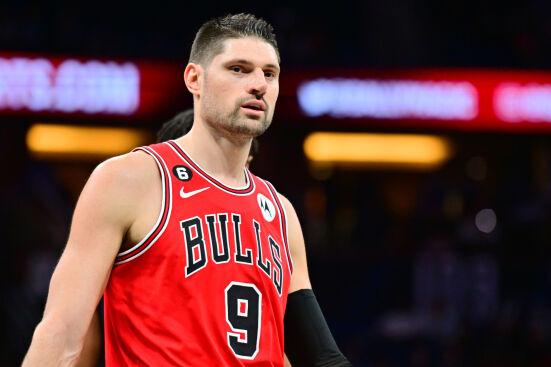 "I am excited to continue my journey as a Chicago Bulls", Vucevic said in a statement, "Since I have arrived in Chicago, everyone in the organization has been incredibly welcoming to my family and me. I am motivated more than ever to achieve our mutual goal as a team."
 Vucevic's 17.6 points per game and 11 rebounds with Chicago last season, his first time playing all 82 games during his 12-year career. It was also the center's second full season with the team after being acquired from the Orlando Magic in the middle of the 2020-2021 NBA season.
Nikola Vucevic was drafted by the Philadelphia 76ers in the 2011 NBA draft, He averaged just 5.5 points in 55 games as a rookie.
Vucevic averaged 13.1 points and 11.9 rebounds during his first season with the Magic, Overall Vucevic made the All-Star team during the 2018-2019 NBA Season.
Chicago added Demar Derozen, Lonzo Ball, and Alex Caruso prior to the 2021-2022 seasons and reached the playoffs at 46-36 after four straight losing seasons.
But During his tenure in Chicago, Vucevic, along with Demar Derozan and Zach Lavine, helped lead the Bulls back to the playoffs during the 2021-22 NBA season after a four-year post-season drought.
Throughout his 12-year career, Vucevic has played 823 games (762 starts) for Philadelphia Sixers, Orlando, and Chicago while averaging 17.0 points, 10.5 rebounds, 2.8 assists, 0.9 steals and 0.9 blocks in 31.1 minutes. Since entering the NBA in 2011-12, Vucevic has had 469 career double-doubles, the most by any NBA player during the span. 
Cover Credit - NBA