One-win wonders in Formula 1 history
The exhilarating sport of Formula 1 has witnessed quite a few great champion drivers and enthralling races. But there are some racers who remain part of an exclusive club of Grand Prix drivers; those who hit the victory jackpot only a solitary time in their entire careers. We look at five such one-hit wonders.
5. Pastor Maldonado
Maldonado's tendency to get in trouble overshadows his formidable talent and acceleration, as was evident from his display at the 2012 Spanish Grand Prix. The Venezuelan driver, after being promoted to pole position when Lewis Hamilton was excluded from qualification, had a superbly timed race to outclass Fernando Alonso and win the Grand Prix for Williams in what was their first victory in eight long years. Since then, he never won a race, having finished in the top five only one in 71 races.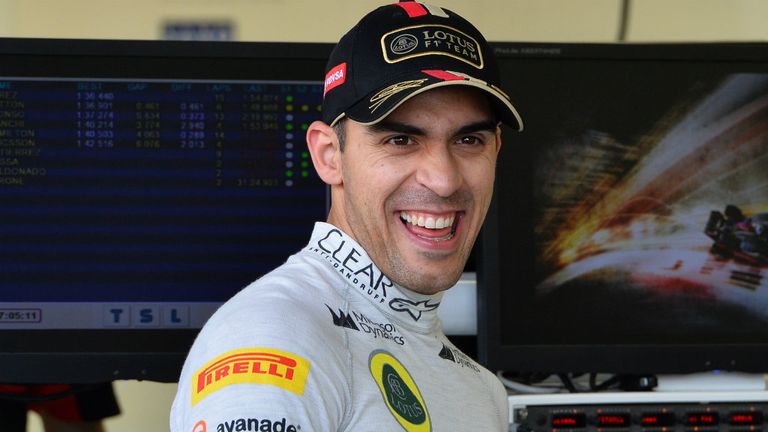 4. Heikki Kovalainen
The Finnish driver, Kovalainen moved from Renault to McLaren in 2008 and was touted to make a big breakthrough in his career, even though he had difficulties in being paired with Hamilton. The win finally arrived in Hungary in 2008, after Felipe Massa retired following an engine failure, with Kovalainen capitalizing on the Brazilian's misfortune. The Finn only made it to the podium once more in his subsequent 83 races.
3. Robert Kubica
The Polish driver was heralded by many as a sure shot success and he found his winning ways fittingly in Montreal, Canada in the year 2008, following his horrific crash the previous year. Kubica took advantage of a few retirements to edge BMW-Sauber teammate Nick Heidfeld with a sound two-stop strategy. Interestingly, he was to never win another race, which was largely down to a lack of frontline machinery.
2. Jarno Trulli
Adept at qualifiers, Jarno Trulli was known for his brilliant one-lap efforts, which he could not unfortunately replicate in the races. But, the Italian overcame that particular weakness at the 2004 Monaco Grand Prix to win from pole position. The winning smile never returned to Trulli as he fell out with Renault team boss Flavio Briatore and moved on to Toyota. He managed to rack up a couple more poles and seven more podiums, although victory was always distant.
1. Jean Alesi
When Jean Alesi burst onto the F1 scene with Tyrrell in 1989, finishing fourth in his debut race before incredibly challenging a certain Ayrton Senna in Phoenix eight races later or so, people expected so much from the French-Sicilian. But that was not to be, as bad decisions coupled with machinery problems and misfortune kept him away from being able to capture the lightning in the bottle, except for one instance in 1995, in Canada. Michael Schumacher surrendered his lead to Alesi after his Benetton's gearbox developed a technical glitch with 11 laps to go, and Jean Alesi capitalized on it to romp home. 16 podiums and umpteen near-misses were to follow.