All things come to an end and so did a glorious life and a legend who wrote several chapters in the history books of football. Edson Arantes do Nascimento, better known to the world by the famous nickname 'Pele' took his final breath late Thursday (December 29) in Sao Paulo which marked the end of an era in the world of football.
Seriously ill for the last few days, Pele was suffering from bowel cancer and had been admitted to the hospital while the FIFA World Cup 2022 took place in Qatar. The legendary footballer was 82 at the time of his death and needed no introduction to the world when took the world by storm. The three-time World Cup winner is widely considered by many the 'Greatest Player of All Time' for his sublime skill and ability.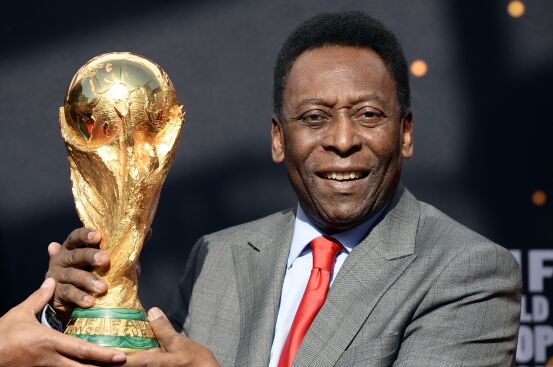 Born on October 23, 1940, in the small Minas Gerais town of Tres Corações, he learned the game from his father and was keen to make it as a professional. In 1958 he became the youngest player to score in the World Cup and would later score in the final against Sweden to claim the World Cup for the first time in Brazil's history. Pele was once again the epicenter of success when he and his Brazilian side became the second team to win back-to-back World Cups, which also happens to be the last time a team defended the World title. In 1970, the master of football wrote yet another chapter in the history books and won the World Cup for the third time.
Comparisons have been laid with Diego Maradona of Argentina, alongside whom he shared a great sporting rivalry. They both were part of different generations but had their legacy. Maradona was driven by the World Cup success of Argentina in 1986 while Pele had already forged his legacy with three world titles. It is hard to compare both of them as players from their respective generations regard both as the GOAT.
Honors
Santos
Campeonato Brasileiro Série A: 1961, 1962, 1963, 1964, 1965, 1968
Copa Libertadores: 1962, 1963
Intercontinental Cup: 1962, 1963
Intercontinental Supercup: 1968
Campeonato Paulista: 1958, 1960, 1961, 1962, 1964, 1965, 1967, 1968, 1969, 1973
Torneio Rio-São Paulo: 1959, 1963, 1964, 1966
New York Cosmos
North American Soccer League, Soccer Bowl: 1977
North American Soccer League, Atlantic Conference Championship: 1977
Brazil
FIFA World Cup: 1958, 1962, 1970
Taça do Atlântico: 1960
Roca Cup: 1957, 1963
Taça Oswaldo Cruz: 1958, 1962, 1968
Copa Bernardo O'Higgins: 1959
Graced by honors during his playing career, the Brazilian played for Santos for the majority of his career and never played the European game like Maradona and scored more than 700 goals for club and country. In the twilight of his career, the legendary player played for New York Cosmos for two years and last wore the Brazilian kit in 1971 before hanging his boots.
The King may have died, but his legacy and memories will live forever.
Cover Credit - CNBC