Premier League team of the season if the season ended now
It's certainly been a memorable week for all of the wrong reasons. The spread of coronavirus has brought football on hold and fans all over the world are eager or everything to get back to normal. 
There have been rumors that the season could be ended prematurely and even voided, though it seems unlikely at the moment. However, that does ask a question that what would a team of the season for an incomplete season. 
GK- Dean Henderson 
On the rare occasions that Chris Wilder's Sheffield United defense has been breached, on-loan Manchester United goalkeeper Henderson has stood tall. If Euro 2020 somehow goes ahead this summer, then Henderson is most probably the starting goalkeeper, without any debate. 
RB- Trent Alexander-Arnold 
Alexander-Arnold's performance away at Leicester on Boxing Day was one of the single greatest a full-back has ever produced, killing the Foxes' title hopes with a goal and two assists. He already has a total of 12 assists in the Premier League this season, equalling his last season's tally already. Not to ignore the player is only 21. 
CB- Joe Gomez 
Joel Matip's loss has proved to be Joe Gomez's gain this season. Although the player has had his share of injury problems, he has done well. Gomez has matured into one of the division's finest centre-backs but he has had the greatest mentor to help him along the way. 
CB- Virgil Van Dijk 
The mentor is here. He is probably the best centre-back in the Premier League at the moment. Thus, he gets his spot. 
LB- Ben Chilwell 
The Englishman has had a good season and yet everyone including himself feels that he could easily take his game up a level. Being under the radar for some years, Chilwell has finally received the spotlight he deserves.  
DM- Fred 
From being called the worst probable signing for a club of Manchester United's stature to receiving all the fans' and critics' support, Fred has been at his level best this season. There has to be a reason why United fans call him "the engine" and his consistency, ball recoveries and fantastic mentality have proved so.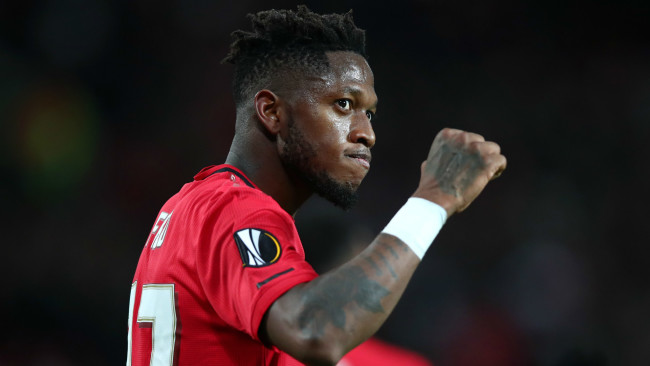 People targeted him by saying he was in Scott Mctominay's shadow and is becoming hype but Mctominay's long-term injury is probably when everyone realized how vital is Fred to that United squad. Being a part of the Premier League and Europa League starting XI almost all the time, Fred is definitely a worthy player to be mentioned.   
CM- Kevin De Bruyne 
Probably the best player in the Premier League, De Bruyne has been on fire with 16 assists, on course to take over Thierry Henry's Premier League record of assists and even if the season is nulled, people will definitely not forget De Bruyne's performance.  
CM- Jordan Henderson 
This Henderson is probably a controversial one as this season hasn't been his season but coincidently Liverpool lost their unbeaten run only in the absence of their captain. It shows that he may not be visible enough but he is definitely a crucial gem of the Reds' squad. 
LW- Marcus Rashford 
A lot of people would be expecting the name of Sadio Mane here but the United number ten deserves it more. Unlike Mane, Rashford's season already ended as he suffered a back injury during a game against Wolves when he was risked and United ended up worsening his situation. 
Despite all this, when compared Rashford has the same amount of goals as Sadio Mane and has three assists less, having played four games less than the Senegal international. Rashford's goals per minute involvement and minutes played are strong enough reasons to seal a place in this team.  
ST- Jamie Vardy 
If Jamie Vardy is denied a golden boot this season, then surely he will be disappointed. At the point of the league's suspension, Vardy is back on top with 19 goals, five away from his own top-flight record when Leicester won the title. Ageing like fine wine, Vardy has been as strong as one of his energy drinks.  
RW- Mohamed Salah 
Salah's transition from a witty winger to a prolific goalscorer has made him a lot easy on the eye and those are the true signs of a superstar, of a player a super-club can rely on. He may not be appreciated for his involvement always but it's very difficult to reach his 2017/18 heights and that is one of the reasons, Salah is still one of the best forwards in the world. 
featured image credits- dailymail.co.uk