Premier League 2021/22 Prediction: Gameweek 7 Preview
The Premier League will return on Saturday with many enthralling fixtures after a busy Champions League midweek fixtures. 
Last week we saw some surprising results in the Premier League as Aston Villa stunned Manchester united, and Brentford's late rally salvaged a point for the Bees against Liverpool. 
The highly anticipated North London derby and Chelsea vs Manchester City were worth the watch (apart from Chelsea and Spurs fans). Arsenal continued their winning streak with a 3-1 win over Tottenham, and Manchester City eked out a 1-0 win over the Blues. 
Now the EPL game week 7 will take centre stage on Saturday. We analyze which team will be on the winning side. 
1. Manchester United vs Everton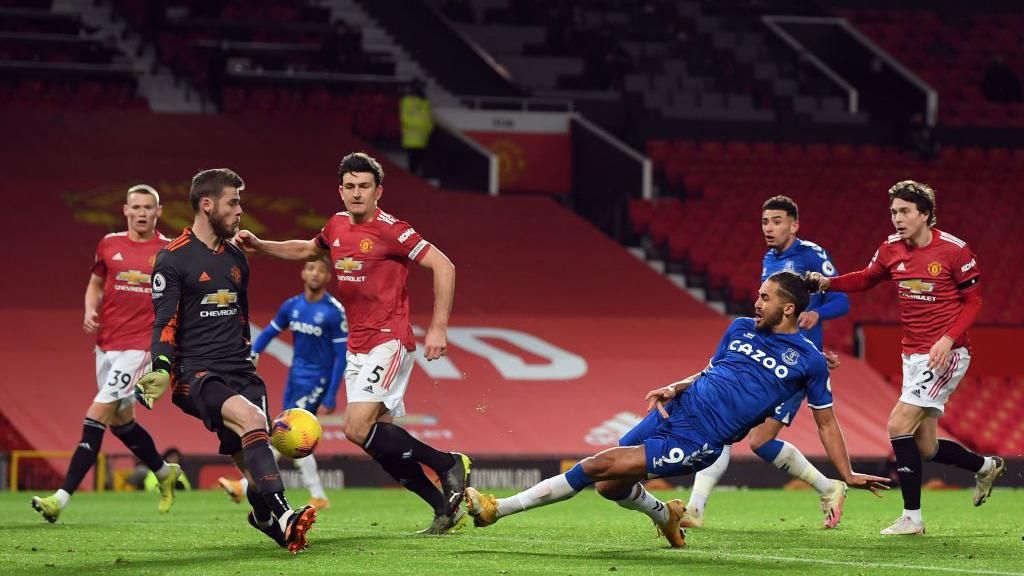 Manchester United had a shaky start to the season, and in most of the games, they have displayed abysmal performance, as the team heavily relied on Cristiano Ronaldo. Ole Gunnar Solskjaer has the best players at his disposal and should get the most out of them when they host Everton. 
Under the new manager, Everton has won four out of six games and are in fifth place in the league table. The Toffees have a squad who can pull of an upset and will be intent on doing so.
In their last five h2h games, Man United has won three and drawn 2. It will be an exciting fixture, although Man United will be brimming with confidence after a 2-1 win and holds a slight edge going into this match. 
Premier League 2021/22 Prediction: Manchester United 2-1 Everton 
2. Chelsea vs Southampton 
Chelsea will look to bounce back when they host Southampton; the Blues have suffered back-to-back defeats and will need to get back to winning ways. However, Chelsea missed their few key players in a game against Juventus and it looks like Tuchel will deploy a different player against Southampton.
Southampton has been abysmal, losing last five games, as they face another big task. The Saints have a decent head-to-head record against the Blues, winning each game and drawing three.
Chelsea have enough squad depth to secure a win over Southampton.
Premier League 2021/22 Prediction: Chelsea 3-0 Southampton 
3. Wolves vs Newcastle United 
Wolves are yet to show their potential in the Premier League and sit 14th place in the league table. They have won only twice out of six games and will need to punch above their weight.
Newcastle have been worse than the Wolves, they are yet to win a game and are in 17th place in the Premier League table. Their head-to-head games have been ended in four draws and one win for the Wolves.
The wolves look better team against Newcastle United and can win this game without any trouble. 
Prediction: Wolves 2-0 Newcastle United
4. Burnley vs Norwich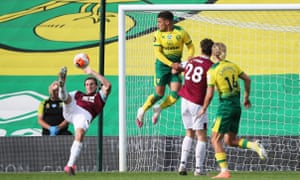 Both the teams have been very poor this season; Burnley is at 19th position while Norwich are bottom of the standings. Both of them are winless in their previous games, while the head-to-head favours Burnley with three wins and Norwich with two.
Although Burnley have the potential to outclass Norwich and should claim a victory. 
Premier League 2021/22 Prediction: Burnley 1-0 Norwich 
5. Leeds United vs Watford 
Leeds have embarked on a poor start with losing three and drawing three games in their first six encounters. Next, they face confident Watford, who won twice, drew once and lost three games, and sits at 12th place.
Watford have dominated the last five head-to-head games with four wins, and looks like Watford will be the superior side going into this game. 
Premier League 2021/22 Prediction: Watford 1-0 Leeds United
6. Brighton vs Arsenal
Arsenal have redeemed themselves after a patchy start to the season. They routed Tottenham 3-1 and will be determined for another win. The Gunners have now clawed back to 10th place in the table, with four straight wins. 
On the other hand, Brighton has been on fire from left to right; they currently sit at 6th place with four wins. Both the teams have an equal head-to-head record, which will be another intriguing game between both sides. 
The Sea Gulls have a formidable defence, but the Gunners have a quality attack that can break any defence. This will be a close call, but Gunners have enough firepower to secure a win.
Premier League 2021/22 Prediction: Brighton 0-1 Arsenal 
7. Tottenham vs Aston Villa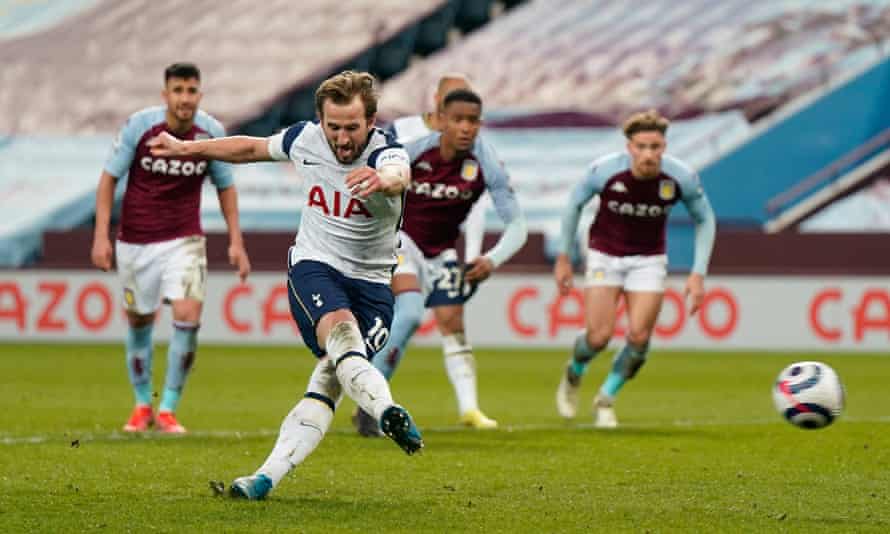 Tottenham manager Nuno has come under scrutiny after enduring three defeats at the trot. They have been humbled down after a flying start to the season. It didn't take much longer for their bubble to burst, suffering three consecutive defeats. 
Aston Villa caused a great upset when they stunned Manchester United 1-0 at Old Trafford and will be ready to emulate a similar performance when they travel to Hotspur stadium. 
The spurs have an excellent squad who can change the game in their favour, and Nuno will be desperate for a win. However, we cannot underestimate Aston Villa, who have a quality to cause another dismay. But we go with Tottenham, who should win this game. 
Premier League 2021/22 Prediction: Tottenham 2-0 Aston Villa 
8. West Ham vs Brentford 
West Ham have fared decently and will face another tough fixture, the Hammers currently at 7th place. This will be a tight and tense game between both the sides, and Hammers are under David Moyes, as they have excelled themselves and are now very tough to beat.
While Brentford have a similar story, they gave us a top-notch performance in a 3-3 draw over Liverpool. The Bees haven't lost any game yet, drawing at Crystal Palace and Aston Villa while winning 2-0 at Wolves. They are currently at ninth place in the table.
This will be another tough fixture as both sides have shown their shrewdness in the games. So, we predict this will be a draw. 
Premier League 2021/22 Prediction: West Ham 2-2 Brentford 
9. Crystal Palace vs Leicester
Both the teams have not been up to their mark and performed shambolically. Leicester have not lived up to their expectation and should get back to winning ways sooner, their Talisman Jamie Vardy has been firing goals left to right, and already have five goals in this season, he should step up to the occasion once again. 
While Crystal Palace are yet to win their first game of this campaign and sits at 15th position in the table. The last five meetings have ended with Leicester winning thrice. 
We fancy Leicester here, and they should win this game without any difficulty. 
Premier League 2021/22 Prediction: Crystal Palace 0-2 Leicester City   
10. Liverpool vs Manchester City 
The blockbuster game of matchday seven awaits us. Manchester City will travel to Anfield to take on Liverpool in an eagerly-anticipated showdown this weekend.
Liverpool are the only team who remained undefeated in this campaign, and Jurgen continues his prolific run. After a 3-3 draw, the Merseyside faced backlash for their defensive nous but quickly compensated with a 5-1 victory over Porto in the Champions League.
While City will be looking to bounce back after a 2-0 defeat against PSG in the Champions League. While in Premier League, Guardiola's men yielded a great performance, ending Chelsea's unbeaten run. 
Liverpool sits in the first place while Manchester City second, their previous five clashes have been in City's favour with three wins and a defeat. 
Both the teams have an outstanding squad, and it will be a neck-to-neck game between both the managers. However, it looks like City will eke out a win.
Premier League 2021/22 Prediction: Liverpool 1-1 Manchester City