Real Madrid could swap star World Cup winning midfielder for Paul Pogba
Real Madrid's interest in Paul Pogba is still very much intact despite the Frenchman struggling for both form and fitness at Manchester United and if reports in Spain are to be believed, the Spanish giants could even willing to trade Toni Kroos in order to make a move for Pogba happen. 
It is understood that Pogba's career at Manchester United is pretty much over as the World cup winning midfielder is desperate to leave the club and Manchester United are also now more open to selling but for the right price. 
Pogba's teammates are believed to be convinced that there is no way back for the Frenchman at Old Trafford as the club needs a massive overhaul in order to contend with the likes of rivals Liverpool and Manchester City. 
It is believed that the World Cup winner is determined to leave the 20-time English champions as he wants to win more trophies which seems really unlikely if he remains at Old Trafford. 
The 26-year-old has made just two substitute appearances for the Red Devils since late September due to an ankle injury. And, he has gone down to yet another injury that could see him miss almost a month of Premier League action. 
Real Madrid remains the most likely destination of the Frenchman although it is unlikely that a move will take place in the winter transfer window.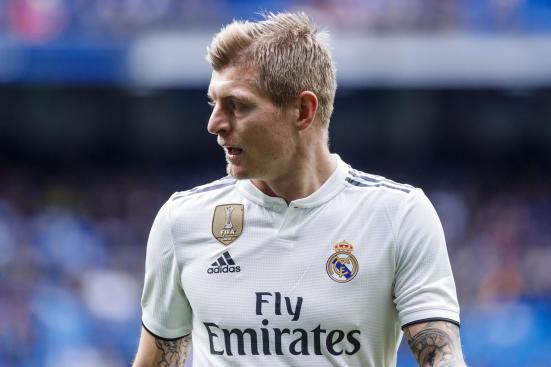 Reports claim that Manchester United could reignite their interest in their long-term target Toni Kroos if Real Madrid want to make a deal with the Red Devils regarding Paul Pogba. 
Kroos came close to joining the Premier League giants from Bayern Munich in the summer of 2014 after helping Germany win the World Cup but ended up moving to Real Madrid. 
It is believed that Real Madrid could be willing to include Kroos in a player plus cash deal to bring Paul Pogba from Manchester United. The Red Devils slapped a £180m price-tag on Pogba in the summer to scare off potential buyers but the player's value has significantly decreased over the last few months. 
It is understood that £100m could do the job at the moment although Ole Gunnar Solskjaer has supported the midfielder publicly hailing him as one of the best midfielders in the world. 
But, reports claim that the club are visibly frustrated with the attitude of the French midfielder and are open to selling him.
Featured Image Credits- Sky Sports