Reports: Draymond Green declines player option with Golden State Warriors
The news Monday that the Warriors star Draymond Green is set to opt out of his contract and become a free agent.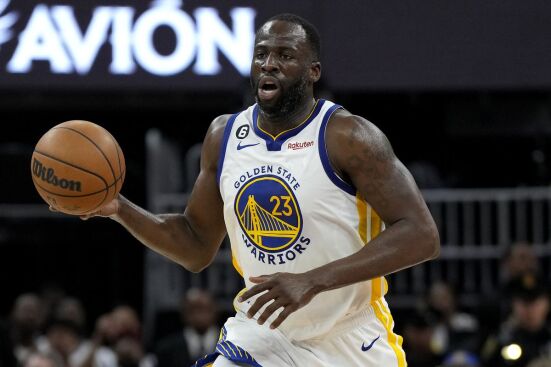 ESPN Adrian Wojnarowski first reported Green's plan to become a free agent by opting out of his contract with Golden State Warriors next season worth around $27 million. The former defensive player of the year is represented by Rich Paul, who is also the agent of Lebron James.
Klutch's Rich Paul to ESPN on Golden state warriors declining player option:" Paul said. It was expected Green would opt out and now he can talk with the Warriors, and explore sign-and-trade and free agency.
Adrian Wojnarowski note that the Warriors and Green camp will work together about his options, Green is coming off a season with 8.5 points, 7.2 rebounds, 6.8 assist, and 1.0 steals per game.
With Nikola Jokic being in the Western Conference, Jokic being the best player in the league right now you need a defensive duo like Draymond and Anthony Davis," Perkins said "Can you imagine those two guys on the floor together, Davis needs a guy that will bring that tenacity."
Kendrick Perkins went on to say that Davis and Green together would make for "one of the best defensive duos we have seen in NBA History".
Speculations about Green teaming up with the Lakers make sense, particularly given his close relationship with Lakers star Lebron James. The two were spotted together in France over the weekend and earlier this year, Green reportedly asked the Warriors to allow him to travel to Los Angeles and watch Lebron break the NBA's all-time scoring record.
The New Warriors general Manger wants to keep draymond green, Mike Dunleavy Jr wants to keep him, Dunleavy told the reporters " I saw the reports, Until we get the paperwork and the filling we cant rally comment or say much,  ''Dunleavy said. "I will stay it I think Steve Kerr has said it, I'll reiterate, we want Draymond Green back.
Still, it's hard for Draymond Green to go anywhere other than the Warriors, where he spent the entirety of his 11-year career and won four NBA Championship.
Cover Credits : NBAofficial