Robert Whittaker vs. Kelvin Gastelum: UFC Fight Night Preview and Prediction
Robert Whittaker is looking forward to becoming the UFC middleweight champion of the world once again, but it will only be possible if he manages to take out Kelvin Gastelum this weekend. 
A Fight Night card does not get any better than this, you get to see two elite middleweights battle it out in the middle of the ring for free. 
This fight is a replacement of Robert Whittaker vs. Paulo Costa for the middleweight interim championship but since Borrachinha wasn't available, Dana White matched up Kelvin Gastelum against Bobby Knuckles. 
Both fighters come in to achieve different goals. Whittaker would want to have a title shot after getting the victory. Whereas, Gastelum wants to prove that he is still a top contender in the middleweight division of the Ultimate Fighting Championship.
PREVIEW
Back in October 2019, Israel Adesanya became the undisputed UFC Middleweight Champion of the world, defeating Robert Whittaker. Bobby Knuckles made a comeback against Darren Till in July 2020, winning the bout via unanimous decision. 
It was a good fight from both the fighters but Whittaker never backed up even after taking heavy blows, leading him to victory. 
Robert Whittaker went against Jared Cannonier in the next fight, where he won the fight comfortably. Robert was dominant throughout the rounds and got the unanimous decision victory with ease. 
Taking Israel Adesanya to the ground is one of the only few ways to defeat the Middleweight Champion. Robert showed off his improved wrestling against The Gorilla, Jared Cannonier.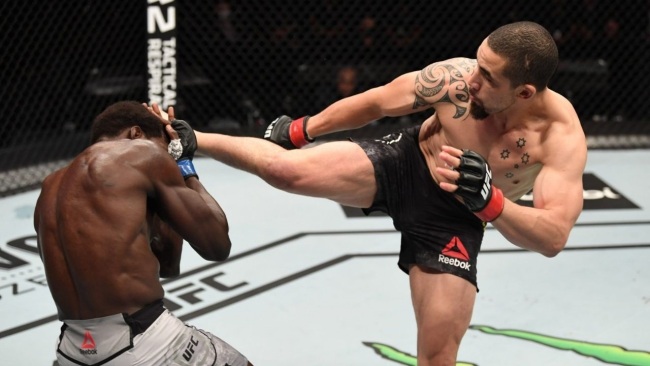 Gastelum was on a losing streak before February this year, where he defeated Ian Heinisch via unanimous decision. Previous to that, he lost to Israel Adesanya, via unanimous decision, Darren Till, via split decision and Jack Hermansson, via submission. All were losses to credible fighters but that does not turn it into a victory.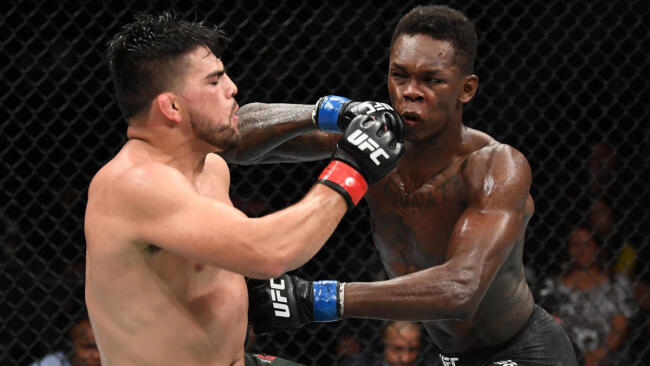 PREDICTION & ODDS
Robert Whittaker (-270) is obviously a heavy favorite against Kelvin Gastelum (+215). 
We predict Robert Whittaker to win via unanimous decision since knocking Kelvin Gastelum is almost next to impossible. 
However, we will not say that it is hopeless for Kelvin Gastelum to win as he gave the Middleweight champion, Israel Adesanya, the toughest fight in the middleweight division. 
MMA is one of the most unpredictable sports since MMA math almost never works. Whoever is the winner, we surely expect some fireworks this weekend.