Roger Federer outclasses Richard Gasquet for 19th time to reach third round of Wimbledon
Roger Federer shows flashes of the old brilliance as he outclasses Richard Gasquet to reach the third round. 
8-time Wimbledon titleholder, Roger Federer put up a show on the Centre Court to outclass Richard Gasquet in an hour and 51 minutes. He beat Richard Gasquet 7-6(1), 6-1, 6-4. 
Federer was all over Gasquet in this match and the Frenchman could just not match up with the Swiss legend. 
Roger Federer aged 39 became the oldest man in 46 years to reach the Wimbledon third round after this win. Australia's Ken Rosewall was 40 when he made the third round at the All England Club in 1975.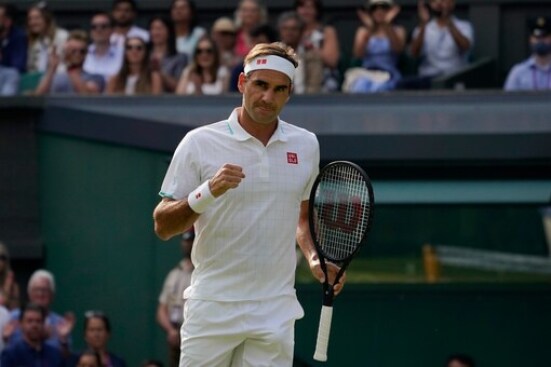 "I know Richard really well, we've played so many times against each other. It's always a pleasure playing against him - he's got the most wonderful backhand and after he ripped that down the line, I thought maybe if I could just do something similar I would be happy with it.

And I got on a roll after that, so I'm happy he inspired me with that.

But it was a wonderful match, I'm happy with my performance. A tough first set, I was happy with the second set and I was better in the third, so I'm very, very happy."

~Roger Federer (On-Court Interview after his match against Richard Gasquet)
Roger Federer, the eight-time champion, beat Richard Gasquet for the 19th time in 21 meetings and will take on Cameron Norrie of Britain for a place in the last 16.
Featured Image Credits: India.com