Solskjaer warns agent Raiola and hopes Pogba will be back stronger
Manchester United Ole Gunnar Solskjaer has warned agent Mino Raiola that the club will not be bullied into making a decision on the future of midfielder Paul Pogba. 
The World Cup winner has been linked with a move away from Old Trafford since the start of the 2019/20 season. 
Raiola has certainly contributed to that by regularly voicing his displeasure at Pogba's current situation.
The star agent was recently seen commenting on Pogba's future again. He suggested that Paul is interested in returning to Juventus. 
However, the United boss has been confident by the fact that the club will have the final say.
Solskjaer while speaking to Goal said, "I've not spoken to Mino that is for sure and no, I haven't sat down and told Paul to tell Mino what he should say. Paul is our player and not Mino's." 
Various foot injuries have caused problems for the Frenchman resulting appearances only in eight games in all competitions this year, and after undergoing surgery, it was claimed that Pogba could sit out for the rest of the year to try and force a transfer.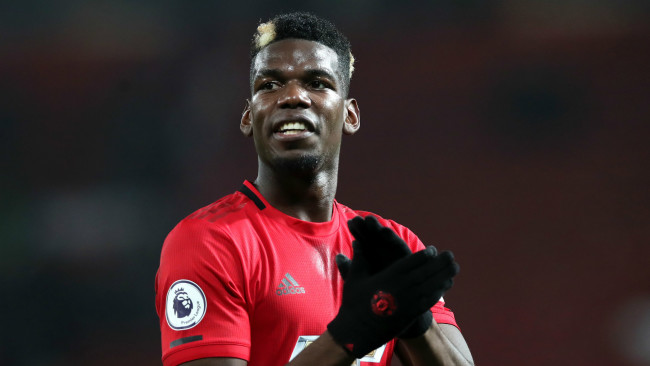 However, as per Ole, Pogba is determined to represent United once more. He said, "Well, of course, I'd like to say that as soon as he gets fit he'll be good enough to play and I'm sure Paul's desperate to play for us again. 
"As a player, the last thing you want is to get injured and not being able to contribute to your team. It's a difficult period in your career (being injured) but it is part and parcel of being a player, so I'm not going to give you a headline that his season has been such."
"He's started running on the treadmill so he's getting closer. It's been a long haul so hopefully, we can see him back soon." 
Solskjaer also told that he does not expect Paul to regain his form instantly as injuries result in losing form. However, he believes a player like Pogba will take very little time and become a vital part of the team again.
Even Manchester United fans are excited for his return as they want to see how Pogba, Fred and newly signed Bruno Fernandes impact the game when they are on the pitch together.
featured image credits- dailymail.co.uk