Three players who left their clubs despite signing a new contract
The sight of seeing your favourite footballer leaving the club you love is one of the most heartbreaking moments for a football fan. It takes years to become an idol at a football club and a transfer can change the whole scenario. 
Fans tend to forget that footballers are also professionals and they cannot expect the same amount of passion for the club from every player. 
Seeing the club's star players tied down on a long-term contract is usually a relaxing situation for the fans as well as for the club's management but signing a long-term deal does not necessarily mean that a player will honour that agreement. 
We have had many examples of star players signing a new long-term deal with a club and still leaving the club during the same transfer window. In this article, we will take a look at three such big examples.
1. Kaka 
One of the greatest playmakers of the modern era, Kaka was the only footballer who trumped both Lionel Messi and Cristiano Ronaldo for the Balon d'Or until Luka Modric did it recently. 
The World Cup winner with Brazil used to be a sensation every time he was on the pitch but due to injuries, he faded a little sooner than expected. 
After winning the Ballon d'Or in 2007, Kaka reiterated his desire to stay on at AC Milan despite being pursued by the biggest clubs in the world and stayed at San Siro until the summer of 2009. 
However, in the summer of 2009, he moved to Real Madrid for over £50 million. Kaka's move can be called as a forced move from Milan to deal with their financial crisis at that time. 
He signed a new deal with the Rossoneri just weeks before his mega move to Santiago Bernabeu as he joined forces with Cristiano Ronaldo at the Spanish capital.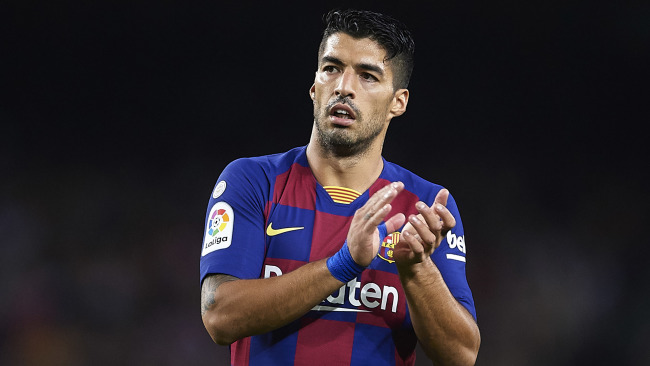 2. Luis Suarez 
In March 2014, Luis Suarez announced that he would stay on at Liverpool even if the club fails to qualify for the Champions League. Suarez said: "I signed my new contract because I'm very happy here and I want to stay where I'm enjoying football and life. Playing in the Champions League isn't dependent on that." 
But, just six months after signing his new deal at Liverpool and after that insane bite incident with Chiellini at the World Cup, Suarez signed as a Barcelona player. 
A move to Barcelona was assumed to be his boyhood dream and the lure to pair up with Lionel Messi proved to be too good to refuse for the former Ajax superstar. 
3. Luis Figo 
Just like Kaka, another former Balon d'Or winner makes this list with Luis Figo and his move also qualifies as one of the most controversial deals to have ever happened in football. 
It is considered as an eternal sin if a player moves from FC Barcelona to Real Madrid or vice-versa and Figo committed this sin and for that, he was never forgiven by the Barcelona fans. 
"I want to reassure fans that Luis Figo, with all the certainty in the world, will be at the Camp Nou on July 24 to start the season," Figo said in 2000 and eventually made his move to Santiago Bernabeu in the summer. 
The Portuguese also had a cut pig's head thrown at him during his first return to Barcelona as a Real Madrid player.
Featured image credits - Bleacher Report