Should we stop comparing Lionel Messi to other players now?
The sporting world has truly run out of superlatives in the process of describing Lionel Andres Messi. The wizard from Rosario in Argentina, has been donning the colours of FC Barcelona for such a long time that one can not imagine a Blaugrana side without the talismanic player.
Such has been Messi's supreme displays of footballing genius that it is better not describing him in any manner, for words might fail to do justice.
At this stage of his career, it is more important to just appreciate him while we can. As Pep Guardiola said, "Don't write about him, don't try to describe him, just watch him."
But, Messi has been subject to some unfairly abject criticism from all corners, for failing to win an international trophy.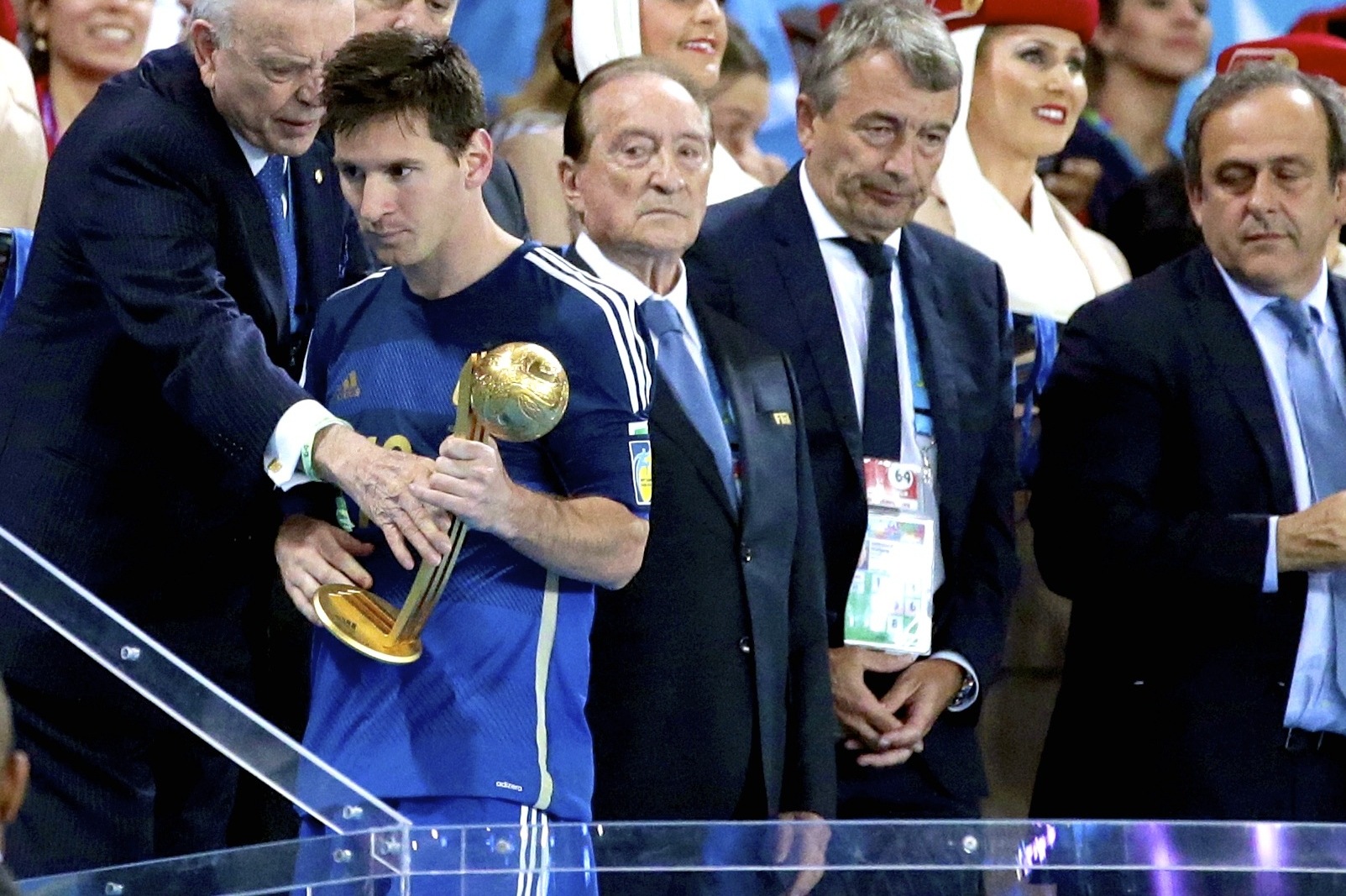 Equally bad are probably the pointlessly random comparisons involving him and his formidable rival, Cristiano Ronaldo.
As is normal in today's game, the clamour to label someone as GOAT is always there, but there are few footballers who fit that tag, apart from Lionel Messi.
The Argentine's teammates from the past and present, such as Thierry Henry, Xavi, Andres Iniesta, Samuel Eto'o and Gerard Pique, speak about him with such awe that it leaves you with the sense that the general public actually does not adequately appreciate Messi.
Yes, football fans understand that he is a genius. Most have watched him play for 14 years. We have seen him destroy records, bewitch opponents and bring supporters to their feet and their knees over and over again. 
He has made the extraordinary look extremely ordinary. But, despite all of this, he is still underrated by so many who fail to comprehend the scale of his talent. 
If the insane runs, nutmegs, other-worldly touch, dribbling and jaw-droppingly accurate free kicks are anything to go by, Messi is truly one of the greatest to have graced the beautiful game. 
All said and done, these endless comparisons and debates have long been futile. Messi is an incredible player, but while we heap lavish praises on him, we must not forget that it is unfair to compare him with other footballers. 
It is indeed a stupid exercise, for every footballer is unique and the joy of watching each is different. 
Having said that, Messi is a phenomenon, an all-time great and the ultimate big game player. As long as football is played, he will be remembered as one of the best ever. He can not, and should not, be compared to Ronaldo or any other sporting figure. 
Messi's and other fanboys (read Ronaldo) need to coexist and enjoy these two prolific players. So when CR7 scores with his weaker foot or when Messi beats five, we don't need to bicker about who lacks what because they're both just as good as each other in terms of what counts; getting goals.
This debate of 'who is better' has gone on for longer than necessary and it won't stop even after these two are long retired. Let's not forget that people still debate over Maradona and Pele. 
We can hope that Messi and his other contemporary rivals have several years left in the tank. But it's better to look at it realistically and admit that their career is closing in. 
We should applaud them until the end instead of arguing, while we can. Because Messi, as we all know, is a thing of beauty; and the lesser being said, the better.