4 Strikers Manchester United should look to bring in on Black Friday
Manchester United won the Manchester derby 0-1 at Manchester City on Wednesday night, beating Manchester City at home twice in six weeks. However, the margin of victory wasn't enough to secure a EFL cup Final spot, with the Red Devils ultimately losing the tie 3-2 on aggregate.
In the post match press conference that followed, Manchester United manager, Ole Gunnar Solksjaer noted that the team still needed more goals and goalscorers in the team. It has been his main target following Marcus Rashford's injury and a subsequent increased lack of firepower up front. 
Solksjaer also added that he needs someone who would "break their nose or toe to score a goal", the kind of typical no-9 striker that critics and pundits have all season long repeatedly said Man United need. The Red Devils failed to replace Romelu Lukaku who was sold to Inter Milan in the summer.
With Rashford said to be out for some months, one or two at least, Solksjaer has conceded that he needs a natural goalscoring poacher who can get the scruffy goals too. When asked if the club could get a striker on loan before the end of the winter transfer window, which is in is in less than 40 hours by the way, he chuckled and he didn't say anything concrete or give any names. 
He repeated what he earlier said about the need for goals and left room for the possibility of a striker coming through.

The window closes by 11pm on Friday night and as history as it, clubs still get deals done even on deadline day and at last-gasp prices too. Clubs wanting to offload players and players wanting a move before the window closes could ensure buying clubs get players at knockdown prices, hence the Black-Friday reference.

There are strikers who have been touted either available by their clubs or wanting to move, four of whom have been extensively linked with Man United and who the club could look to sign to improve their attack: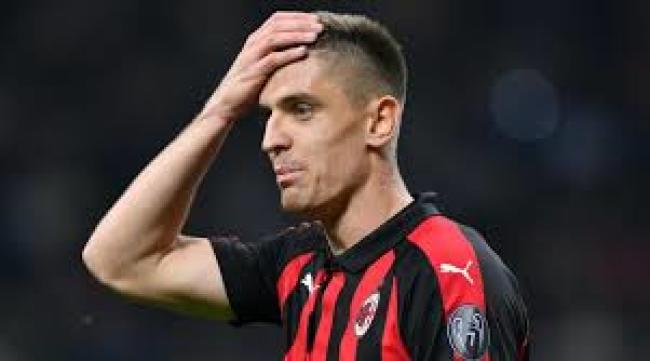 1. Krzysztof Piatek: The Polish international has a recent knack for starting very brightly at a new club; scoring 9 goals in his first 7 Serie A matches and 6 goals in 2 cup matches for Genoa and then scoring 6 goals in 4 matches in all competitions for AC Milan. He really does know how to hit the ground running, the kind of run Man United's grounds need. 
A loan may be touted as the best option for Solksjaer's Reds but AC Milan are reportedly unwilling to loan him out and would prefer to offload him permanently with Hertha Berlin rumoured to have submitted a fee around €27 million for him. Piatek is an ideal poacher and though reports seem to all but say he's going to Berlin, Manchester United can steal a march and get a very good signing.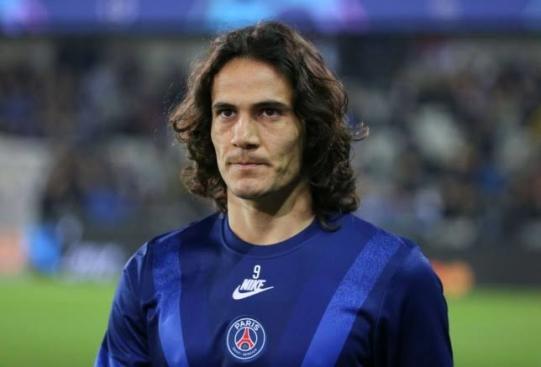 2. Edinson Cavani: The Paris Saint-Germain striker has been left out in the cold since Mauro Icardi's immigration in the summer and he has been reported to desperately want to leave le Parc des Princes this January. PSG's all-time highest goalscorer is said to be furious that he has been sparingly used at PSG this season, with his father saying that the club has been very disrespectful to him. 
With his contract expiring this summer and with any extension very unlikely, several clubs are in the wait to land him for free in the summer or even now at a slashed price. And though Atletico Madrid are the favorites to get him, they haven't been able to agree terms for him, and being a man desperately wanting to leave, Old Trafford may just be his new home.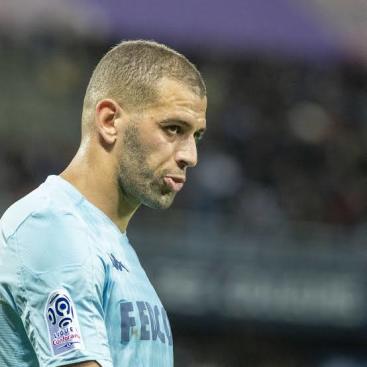 3. Islam Slimani: The Algerian on loan to AS Monaco from Leicester has been reported to have asked that his loan be cut short to enable him move to any of the bigger clubs in need of a striker. Slimani has scored 7 goals and made 7 assists in 14 matches in all competitions this season. 
The clubs rumoured to be interested in securing him on loan are Manchester United, Chelsea and Tottenham, in that order, but with Tottenham preferring Real Sociedad's Willian Jose and Chelsea seemingly unable and not deperately wanting to bring in any player in spite of their own needs upfront,  Ed Woodard could have an easy job bringing in a player who even prefers a move to the red part of Manchester.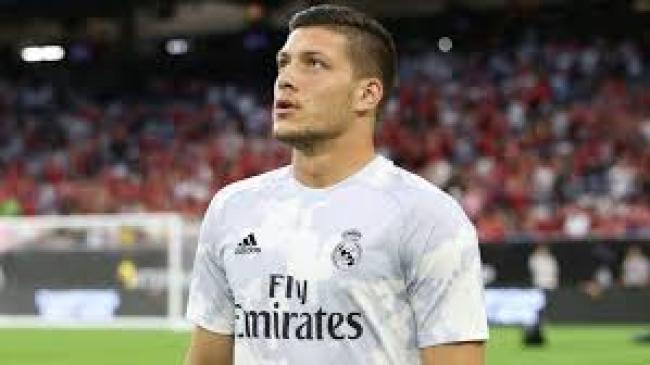 4. Luka Jovic: Real Madrid's Jovic has found playing time hard to come by under Zinedine Zidane after his summer move there. Playing the role of an understudy to Karim Benzema, the Serbian hasn't done much to fight for the no-9 spot, scoring just once in 20 appearances. Real Madrid officials are reportedly not happy that a player who cost them €60 million is deservedly being used as a fringe player. 
A loan move for more playing time has been touted by Zidane to build his confidence and our usual suspects are in the mix. Chelsea seem to be the most likely destination and loan fees are not a problem if they decide to make the move for him, however they're still undecided due to Cavani 's availability and Man United could sneak in and get him from their top-four rivals.

In all, these strikers represent very good options to improve quality in attack and should the Red Devils be able to sign one of them, either temporarily or permanently, that could move Ole's bus forward and be a big stride in finishing the season strong.

Featured Image Credit: Google.com