Agent of Manchester United star slams the club yet again
Football agent Mino Raiola has stated that he "didn't threaten Manchester United with a gun" to re-sign midfielder Paul Pogba. 

The French midfielder's future remains up in the air as ever, with reports claiming that the Red Devils has slashed £30m off his transfer valuation. 

It only means that potential suitors such as Real Madrid and Juventus could bag the World Cup winner for £150m. 

Although that is also a huge fee for a player who has never managed to showcase any kind of consistency in a Manchester United shirt. 

The French midfield maestro rejoined United from Juventus for a then-world-record fee of £89m in 2016 but could never really justify his huge price tag. 

Four years before that, he had departed Old Trafford for Italy when his contract expired, with the then-boss Sir Alex Ferguson describing the move as "disappointing". 

Since his return to England however, the 26-year-old has been blighted by injuries and a number of controversies off the pitch. 

It was expected that the 26-year-old could leave Old Trafford in the summer. However, Manchester United manager Ole Gunnar Solskjaer insisted the flamboyant Frenchman was very much part of his plans.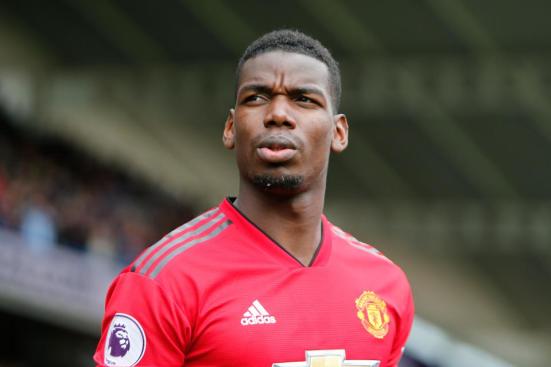 Now Pogba's outspoken agent Raiola, who has received much criticism for his earnings off the back of transfers, has hit back at any negativity towards him for engineering Pogba's move back to the Premier League. 

Speaking to Belgian news-site Sport Voetbalmagazine, the 52-year-old said: "I didn't threaten anyone at Manchester United with a gun to bring back Paul Pogba. 

"It's always about the Pogba deal again, because my friends from the Fifa did not give a damn about the data protection act to influence the public opinion. 

"It's very strange that it's always about my earnings, but you don't hear anything from Fifa when Ajax receive €150m for two boys (De Ligt to Juventus and Frenkie de Jong to Barcelona). 

"Then this is great and Ajax have done well." 

It is understood that Manchester United have made up their minds to sell Pogba in the summer if their demands are met.
Featured Image Credits - BBC