"I am laughing because I can't even cry", Vinesh Phogat on Olympics postponement
India's young wrestler Vinesh Phogat says she doesn't know how to react at the news of the postponement of the Tokyo Olympics. 
She can't even cry because she knows the circumstances under which the decision has been taken, but she is definitely disappointed because it's going to be a completely different cycle now and all the preparations she had done almost went out of the window.
Vinesh, who is 25 years of age and has already won Gold for India in the Asian Games and the Commonwealth games respectively, had taken part in the Rio Olympics as well, but hadn't managed to win a medal there as she was beaten by the Chinese wrestler Sun Yanan in the quarter final round.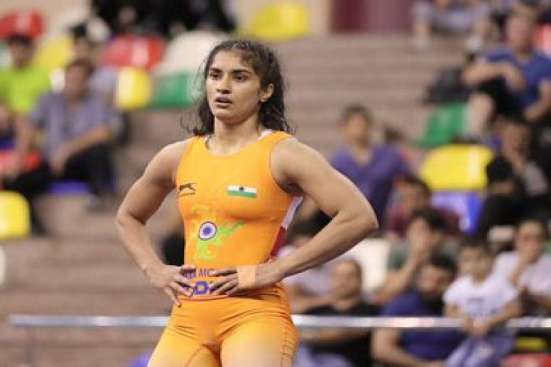 Vinesh sustained a major injury in the quarter final round of the Rio Olympics, which kept her out of action for quite some time, but it didn't take her long to get back into her groove once she came back.
The way Vinesh had been performing of late, she was tipped as one of the top contenders to clinch a medal for India in wrestling at the Tokyo Olympics.
However she will have to wait for a year now and will have to prepare herself all over again.
"I'm laughing because I can't even cry right now." Vinesh was quoted as saying by ESPN.
"When I saw that the Olympics have been postponed, I just stopped what I was doing and went home. It's like I was a child and had something in my hand and it was snatched away. All this training almost seems like a waste," Vinesh further added.
Vinesh belongs to a family of world-class wrestlers with her cousins Geeta and Babita having already represented India at the international level.
Both Geeta and Babita have also won the Gold medals in the Commonwealth Games, just like Vinesh.
Featured Image Credits: indianexpress.com