Top five active young footballers who have a bright future ahead of them
Currently, the footballing world is blessed with youngsters that can go places with their worldly talent and great potential to win a plethora of trophies and individual awards along the way. 
One of the best things about football is giving chances to those who show their worth on the pitch; we have come across quality youngsters who have proved that they have enormous significance and can inspire their clubs to win trophies. 
Some big clubs like Barcelona, Real Madrid, PSG, Juventus, Manchester United, and Bayern Munich have produced phenomenal youngsters to keep the team's future in safe hands. Some of them already accomplished stardom, while others prove their quality on the big stage, and within a year, we could see them make a name for themselves.   
In the coming years, these youngsters will be unstoppable. Some of them even go on and win the coveted Ballon d'Or; with their astute, they could become the backbone of their team and be the next big thing for the new football generation. 
With this, let's look at those top five impressive youngsters; a few of them have already proved their character in many seasons.
Here are the top five active youngsters to look out for:- 
#5 - Ousmane Dembele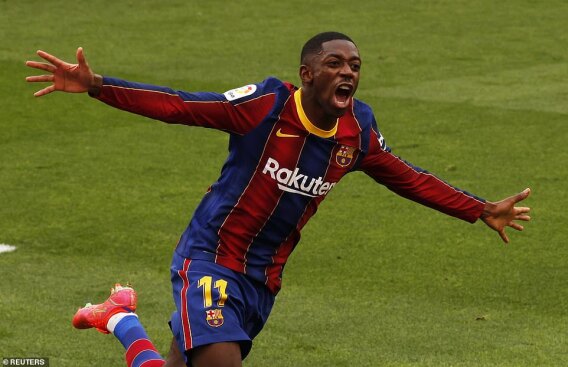 The Barcelona star has become pivotal for Catalans; with his excellent pace and great dribbling skills, Dembele can take on 2-3 defenders at once. The French man can be the decisive player in future with his blistering skills. 
He has now cemented his place in Blaugrana's first eleven and his development has been fascinating. However, his stats are not that impressive, but he is a dominating player and the coach always counts on him.  
He has already proved his worth on the pitch and is ready to shine in future; he is very consistent and has an excellent vision. With his consistency and focus on the game, he can earn many accolades in his career.    
#4 – Marcus Rashford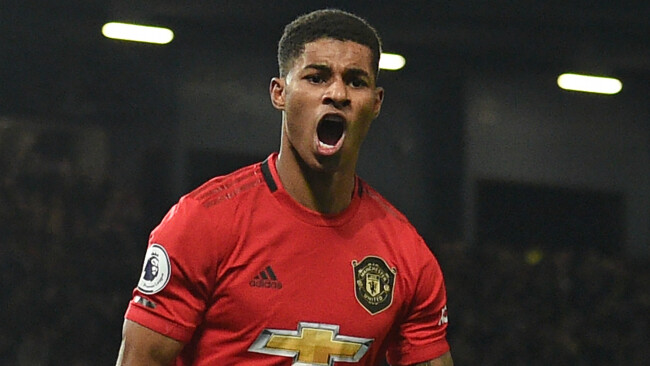 Marcus Rashford has become one of the most important players for Manchester United despite his young age. With his quick feet and unbelievable agility, he can dominate the game from wherever he is operating. 
Since his debut for the Reds, he has scored 85 goals in 254 appearances. Although his stats are low, his presence on the field is excellent, his pairing with his teammates and communication is promising, which will help him score many goals in the upcoming future.         
The Englishman has played with many senior players and has improved a lot, with the kind of confidence he goes past defenders is immaculate. There is no denying the fact that he got plenty on his plate; however, he could become the next big thing in football if guided well.  
#3 Ansu Fati
Ansu Fati is widely considered as one of football's most exciting young talents. He first made his debut for Barcelona at 16, becoming their second-youngest player ever. 
The 18-year-old Spaniard has become one of Barcelona's brightest youngsters. His brilliant prowess earned him a place in the club's first-team, making his mark in the club and now he has become an essential player for the team.  
The 18-year-old started 2020-21 with a bang being the top scorer of La Liga and was awarded the La Liga player of the month for September 2020. However, he suffered a meniscus injury and has been out for almost three months. 
Since his debut, he has scored 13 goals in 43 games; he has shown tremendous potential and thrived alongside his teammates in Barcelona's attack and could become the club's next talisman after Lionel Messi.    
 #2 Erling Braut Haaland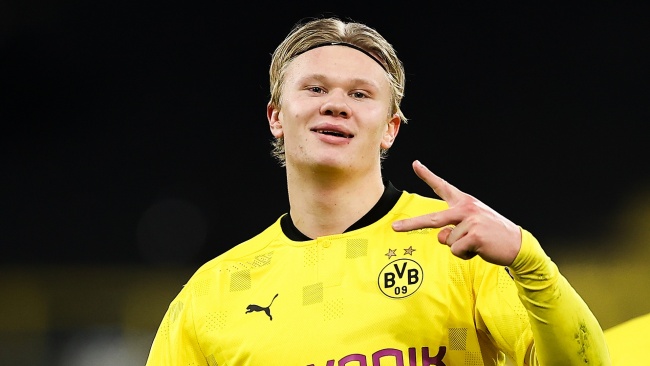 Every game he plays, he breaks records. Erling Haaland is writing history with every goal he scores. His unending hunger for goals tells a lot about him as no matter how many goals he scores, he always wants more. 
Starting his career at Red Bull Salzburg, he made 27 appearances for them and registered 29 goals. In the UCL, he was phenomenal for Salzburg. He scored a hattrick against Genk in his UCL debut, and further, he added more goals to his tally. 
Haaland is a lethal striker with supreme finishing ability. After his remarkable season at Salzburg, he joined German giants Borussia Dortmund. Since then, he has been creating history and breaking club's records left right and centre. He is one of the most brilliant young players, and many football pundits have predicted that he could be the next Cristiano Ronaldo. 
Though when he was asked, "if there's a player whose career he sees as a model for his own, someone he can point to as an image of success?" He said, "I want to have my career, my own Erling Haaland career." 
#1 Kylian Mbappe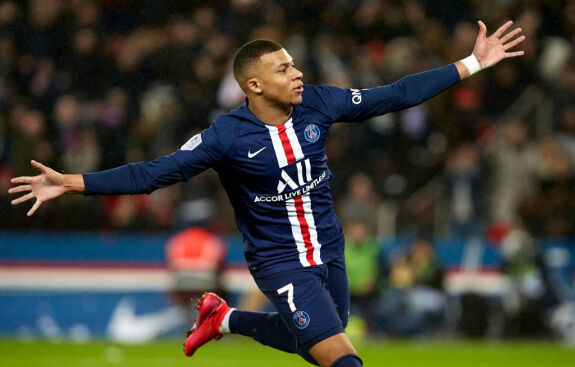 Kylian Mbappe has stunned the football world in recent years with his astonishing talent. At the age of 19, he had already won two Ligue 1 titles with PSG and Monaco, has been included in FIFA FIFPro XI with other world-class players and has become a World Champion with France while being awarded the 2018 FIFA Young Player of the World Cup.
Mbappe has been the only player who can challenge Ronaldo and Messi for the best player globally currently.  
He was first recognised when he won the Ligue 1 With Monaco beating the defending champions PSG. In Monaco, he scored 27 goals in 60 games. This caught worldwide attention and he joined PSG on loan which was made permanent the very next year. In PSG, he continued to establish himself in the 2018-19 season. He scored 39 goals and made 17 assists, which was only bested by a certain Lionel Messi. 
The future of football is in safe hands; Mbappe is genuinely a young talented footballer, who will reign over football once Messi and Ronaldo hang their boots.
Cover image credits: Forbes