Zidane's Madrid vs Guardiola's City: Battle of the favourites
Zidane must be prepared to cheer the Madristas as the time has come and they will have to forget about the domestic hiccups. The 'Noche Magica' returns to the Santiago Bernabeu on Wednesday. 
It will be a very happening evening as no other side takes Champions League as seriously as Zidane's side.
Despite the mainstream media's best efforts to pump their favoritism of our round-of-16 opponent Manchester City, there are two reasons why the Los Blancos have a stronger chance of proceeding through.
The first talking point is the experience. There is a huge difference between continuing the same history and trying to make a new history. 
Even though the Citizens have flipped their script in England, the team has never advanced to a Champions League final.
The Manchester City boss has been woeful in the biggest club tournament in Europe with facing defeat in three of the last four knockout rounds, logging only two wins out of the five since 2016. 
However, City players are more concerned about participating in the grandest stage of European football than winning it.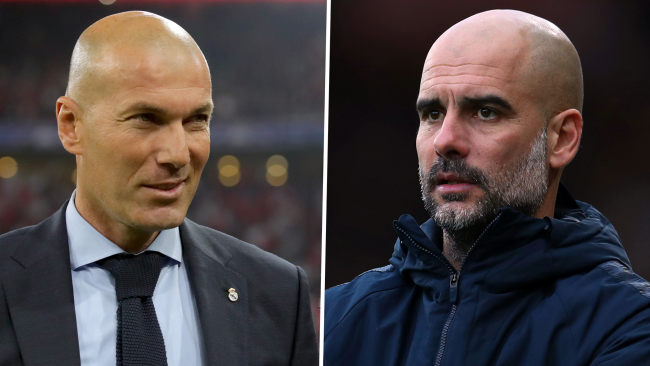 A Financial Fair Play violations from 2012-16 has caused all the trouble to Pep's team but at the moment, the players and the staff are hoping to get positive news as they have appealed against the ban. 
On the other side of the coin, the 13-time champions are not fazed by the bright lights. Under Zinedine Zidane, the team is a perfect 9-0 in knockout rounds and has won seven of the last nine knockout home games. 
However, Cristiano Ronaldo and Keylor Navas, the two of the biggest reasons for Madrid's success are not with them now, the team still has 13 players from those runs and they contributed to a recent 21-game unbeaten streak till their game against Levante in the league. 
However, the Champions League brings out the best of Madrid as they have scored 10 goals in their previous three home games. The team shifts to an extra gear towards the end with 36% of their goals coming within the final 15 minutes. 
City, on the contrary, have scored 50% of their goals between the 30th and 60th-minute mark but will be aware of the fact that their opponents are not any inferior rivals but the 13-time European Champions.
featured image credits- squawka.com