Arsenal leapfrog their North London rivals to go third in the Premier League table
Arsenal scored either side of half-time to beat Newcastle United 2-0 on Monday and move into third place in the Premier League ahead of Tottenham Hotspur and Manchester United in the Champions League places.
The visitors had not beaten Arsenal since November 2010 and not won away since December and appeared to set themselves up for a draw at best in North London, with five men in the back line and another four in front of them for most of the game.
Arsenal looked to have taken the lead on 12 minutes when Aaron Ramsey pounced on a flicked-on header following a corner, but the referee waved it off after calling a foul on Sokratis just before the goal.
Ramsey found the back of the net again at the half-hour mark and this time the goal stood as the ball found the Wales international in the Newcastle area and slipped a left-footed shot past Martin Dubravka to the far post.
Chances were scarce for both sides throughout the second half and Ramsey asked to be withdrawn in the 67th minute after picking up an apparent injury, making way for Mohamed Elneny.
At that stage, Newcastle were still in the game despite never seriously threatening Arsenal goalkeeper Bernd Leno.
But the hosts put matters to rest before when substitute Pierre-Emerick Aubameyang flicked on a header to Alexandre Lacazette, who lofted a first time volley over Dubravka to make it 2-0.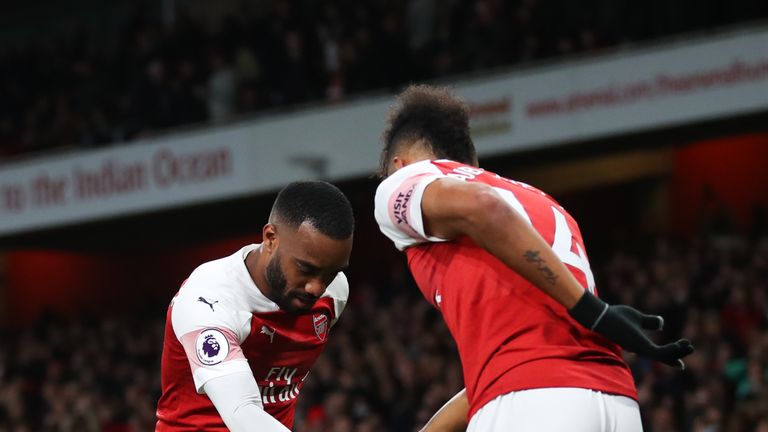 Arsenal, who were 10 points behind Tottenham at the beginning of February, now have 63 points and next play in the Premier League against Everton on April 7, while United and Spurs both play midweek matches that could see them move back ahead of the Gunners.