The tactical masterclass from Diego Simeone that saw Atletico Madrid win 2-0 against Juventus
Atlético Madrid stunned Juventus yesterday night with a clutch 2-0 victory in the first leg of the UEFA Champions League pre-quarters that could very well prove to be the difference in the return leg at the Allianz Stadium in Turin. The stadium which is to host the final this coming May, the Wanda Metropolitano, witnessed a tactical masterclass from the Argentine manager, Diego Simeone. The Los Rojiblancos have been terribly unfortunate with injuries this season. Despite their recent absences, Koke and Diego Costa returned to be handed starts against the Old Lady. Simeone opted for a midfield combo with four central midfielders who were adept with the physical game that their manager endorses so successfully. Koke was effective as always and Diego Costa kept Juventus' defence on their toes, with his intelligent runs.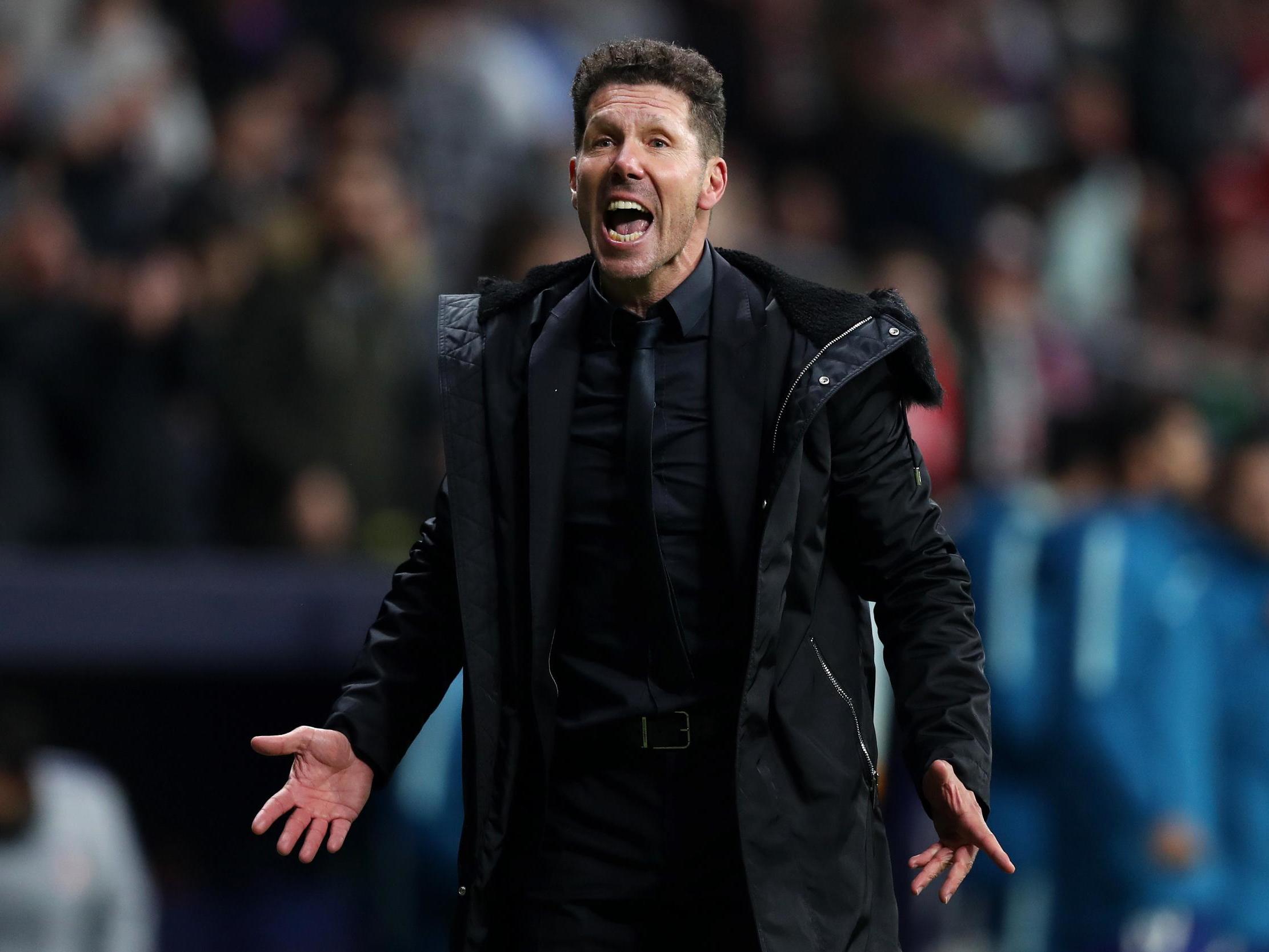 Even though Atlético have committed a few uncharacteristic errors this season at the back, they were more concentrated than ever, against Massimiliano Allegri's side. They kept the Italian champions at bay by suffocating them and left very few spaces at the back to be exploited, which frustrated the forward trio of Cristiano Ronaldo, Paulo Dybala and Mario Mandzukic to no end. Rodri dropped back to further clog up the area and the Atléti backline put up a scintillating defensive display.
Atlético surprisingly scored two goals from aerial situations against the Bianconeri, who are normally brilliant at set pieces, with Jose Gimenez and Diego Godin proving to be the match winners. This turned out to be key as Simeone's men surged to a two-goal lead in the Spanish capital. With Morata's header controversially disallowed after a VAR review, Atlético demonstrated chivalry and tactical awareness without throwing the kitchen sink at it and losing their positional shape. Simeone's introduction of Angel Correa and Thomas Lemar ensured that Giorgio Chiellini and Leonardo Bonucci could not afford to relax, with Antoine Griezmann's outstanding performance proving to be too difficult for the Scudetto leaders to handle. 
The crowd at the Wanda Metropolitano was exceptional as they egged on their team even though Atlético were underdogs, and that energy spilled onto the pitch in what was a great European night at the new stadium. Juventus need to come up with something special to overcome the Atleti spirit if they are to advance to the last eight of the competition they so dearly want to win.