SportCo: A revolutionary platform for sports-crazy fans
Sportco is an exciting end-to-end ecosystem for the sports fans the world over. It provides a wide range of services. From live news and social media updates to merchandise exchange, coin-reward quizzes and a fan publishing platform, SportCo's diverse feature-set makes it stand out in the market. 
Fans also get rewarded for joining and being a part of the SportCo framework. With the help of blockchain technology, Sportco looks at promoting and establishing a well-knit community through a virtual platform. 
It enables users from all around the globe to profit financially over a mutual passion for sports. The platform is centered around the SportCo Coin, a blockchain-based currency that rewards users for their contributions to the community. 
With available SportCo tokens, sports fans will be able to purchase sports merchandise and much more. The use of blockchain technology makes the community transparent, allowing users to contribute any form of content and receive tokens based on the opinions of SportCo moderators.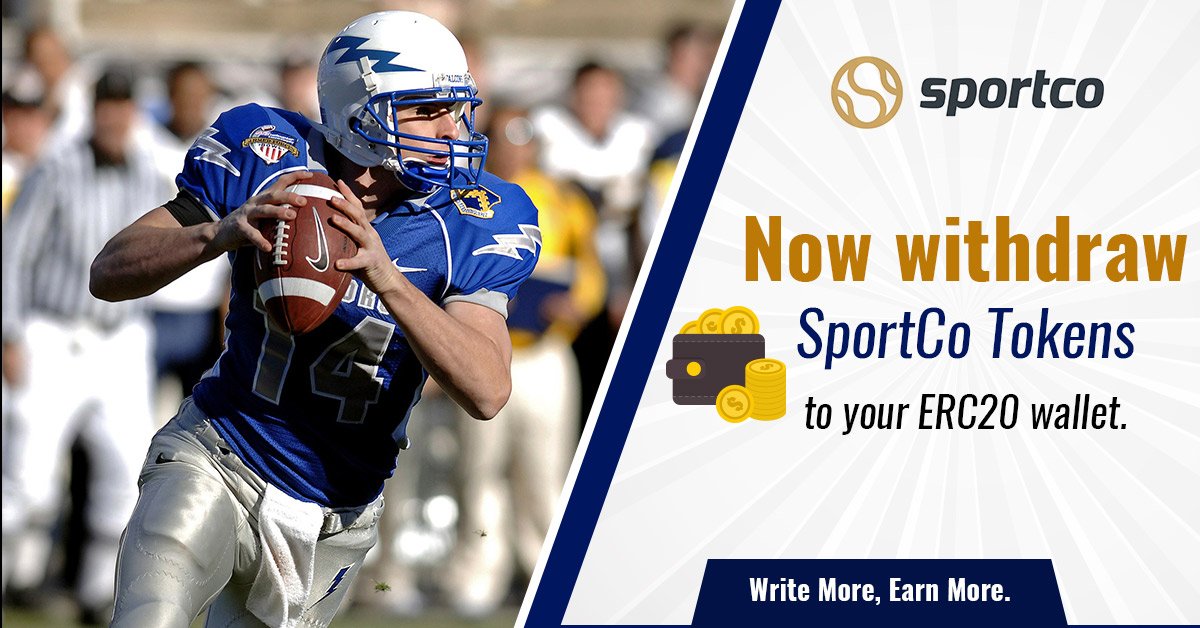 These moderators will also directly provide users with suggestions to help improve their content so that they may receive even more tokens in the future.
This blockchain technology provides sports fans with a global platform that will create an engaged community and allow them to profit in the long-run. 
Fans that are searching for original content can read articles written by our sports expert. The ones that contribute their own ideas can earn coins for their unique analysis and insights. 
Fans can publish content on the SportCo Publish platform. They will be rewarded in tokens for content based on how many views and likes their post(s) receives.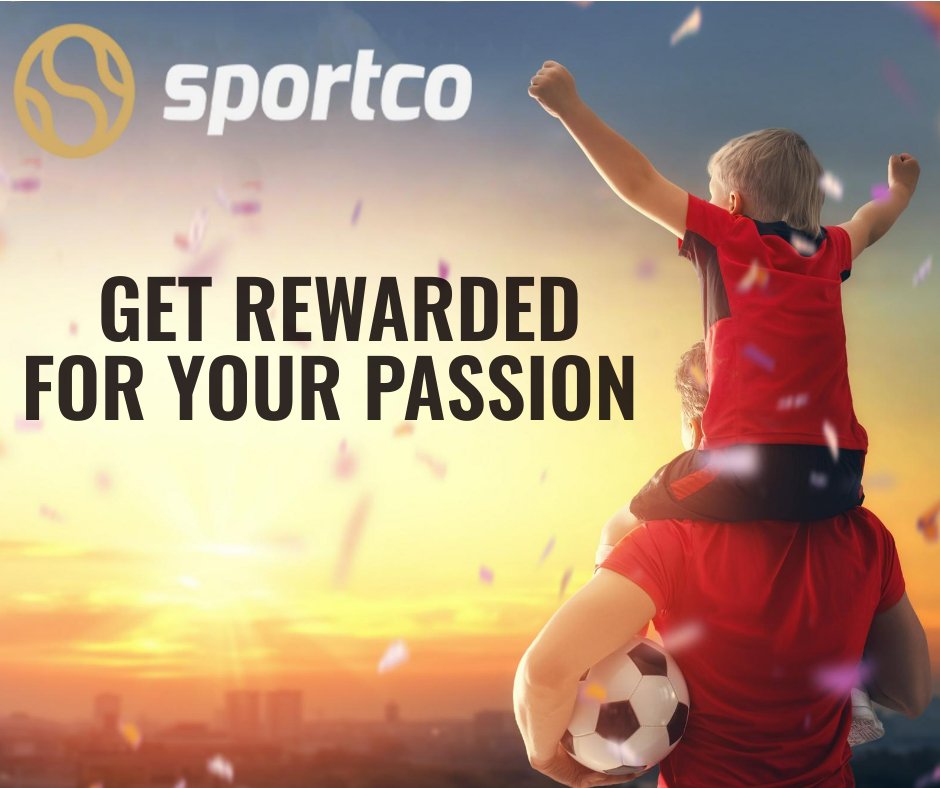 The SportCo Play platform allows fans to win rewards. By winning contests and making the monthly leaderboards on competitions such as trivia quizzes, fans can gain tokens to spend in the store.
SportCo Store is where fans can trade in their hard-won tokens for fantastic rewards. As SportCo grows, the rewards will only get better, ranging from signed merchandise to game tickets and more.
Once approved by sports merchandisers, the token will also be used to exchange for a variety of sports-related goods and services. You can buy SportCo tokens by making payments in USD ($), Bitcoin, or Ethereum. Exchange rates and currencies available will continuously be updated as SportCo expands.
So what are you waiting for? Register today on SportCo and prepare to be rewarded and amazed in plenty. https://www.sportco.io/register
SIGN UP NOW!