Sportco's Top 10 athletes who have switched to a vegan diet
Sportco lays down the top 10 athletes who have adopted to a vegan diet. 
Diet is the most important part of many players' life which plays a key role in keeping athletes fit throughout their careers. To a vegan, or not to vegan. Athletes adapt to those diets which suit their bodies and help them perform well in the games.  
Many top athletes have adopted a vegan diet while most other athletes still rely on animal protein for nutrition. However, many believe veganism has helped these athletes improve their fitness levels and sharpness along with quicker recovery from injuries. 
On that note, we provide the top 10 athletes who have switched to a vegan diet. 
10. Chris Smalling 
The former Manchester United player has switched to a plant-based diet and has considerably helped with his fitness in many ways. 
Smalling was a meat-eater, but later changed his diet and became a vegetarian, He credits his wife for bringing about the change in him. 
It's been two years since Chris Smalling switched to a Vegan diet.
"Red meat causes a lot of [inflammation] and when I was cutting that down, the tendinitis started to go," he told the Telegraph. "It used to be a problem in terms of warm-ups because getting going was a bit of a nightmare. My tendinitis has got better and better." 
"At United, there is often a nice buffet of food and one or two are plant-based. Quite often, a lot of people who aren't following that diet will try it as well because it is good food.
"Before the game, I have pasta to carb-up before with a vegan Bolognese but there are so many ideas you never get stuck for what to have." - Chris Smalling.
9. Sunil Chhetri
Next up on our list of vegan athletes is the football star from India, Sunil Chhetri. The Indian international says his new vegan diet has helped him cope with indigestion and improve his recovery time. The 37-year-old is also one of the active international goal scorers along with Messi and Ronaldo. 
His dietary change is the reason why he's has always been a consistent player on the pitch. 
His diet plan includes oatmeal with nuts, boiled eggs, and fresh juice in the morning. And after a workout Chhetri consumes brown bread, broccoli, chickpeas. His evening and dinner diet is a plate of greens and boiled veggies, followed by rotis, dal, and a bowl of vegetables. 
8. Kyrie Irving 
The NBA star Kyrie Irving is third on our list who turned vegetarian. The NBA star has said that switching to a vegan diet has made him stronger. 
His high intense workout requires a disciplined diet which makes his body athletic and muscular physique. 
He makes power balls which help him manage his cravings and are his favourite snack. His power balls are made up of nuts like peanuts, walnuts, almonds mixed with chocolate, white chocolate, and peanut butter.  He also eats three plant-based meals in a day, which are protein, Peanut butter, Leafy Greens Fruits Almonds, and other nuts.
7. Hector Bellerin 
The former Arsenal player has adopted a new healthy lifestyle to reduce inflammation and recovery time.  He was prone to injuries which made him change his diet plans to have the right balance of nutrients to help him play at the elite level. 
6. Serena Williams 
One of the most decorated tennis players Serena Williams is one of those top athletes who chose vegan life. She voluntarily embraced the vegan lifestyle and evolved into a top athlete. 
Reports suggest Serena chose a vegan lifestyle for health reasons, but sometimes she switches between veg and non-veg foods. She is renowned for her physical strength and composure in matches. 
During off-seasons she eats protein which includes cheat day favorites, while training and competing, Williams sticks to a plant-based diet, which are "Coconut water, Gatorade (my favorite!), cucumbers, mint, kale, vegetables, ginger, and wheatgrass."she also eats oats with strawberries, toasted Ezekiel bread, and brown rice with hemp and chia seeds and rarely includes chicken.
5. Alex Morgan  
Alex Morgan is one of the greatest female football athletes in the world. She is also a high-profile vegan. Having played for USA women's soccer team and also won FIFA World Cup. 
She believes in a vegan diet which provides her body with maximum nutrients. Her diet includes oatmeal with nut butter and berries for breakfast. Pre-Workout Smoothie with plant protein. 
Lunch- Rice with some quinoa, veggies, and occasionally black beans. Dinner- Chickpea Thai curry or anything Mediterranean with rice and zucchini.
4. Virat Kohli 
Indian cricketer Virat Kohli is a fitness freak and the greatest batsman the game has ever produced. Being grown-up in a Punjab gastronomic, it was tough for Virat Kohli to change his foods habit. However, he did make the switch to a plant-based diet and was happy with his results. 
Kohli likes eating lots of vegetables, some eggs, 2 cups of coffee, quinoa, lots of spinach. He also revealed he loves "dosas", and that he eats them all in "controlled quantities". 
Instead of high fatty foods like fried chips, he prefers wheat crackers. This helps him satisfying his 'in-between meal' hunger cravings but also ensures less calorie intake at the same time.
3. Lewis Hamilton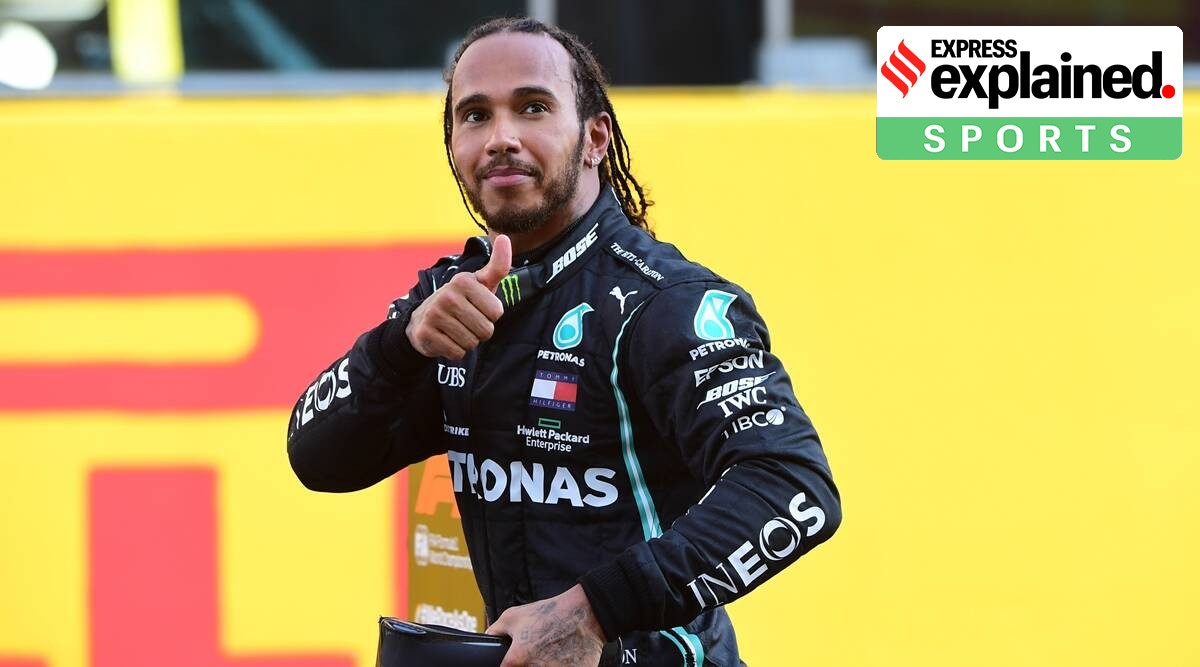 The seven-times World Champion, Lewis Hamilton one of the most successful F1 racers of all time behind Michael Schumacher. 
Besides his racing, Hamilton is an activist and a vegan as well, he has been a vegan since 2017. He owns a vegan restaurant to boot and also has business interests in the lifestyle. 
Hamilton follows a plant-based lifestyle, which includes, porridge for breakfast, the F1 racer likes eating falafel sandwiches, a vegan chilli, or a quinoa power bowl, and tofu garlic stir-fry with vegetable and whole grain rice. 
For dinner, he eats vegetables and vegan pesto, ravioli, and sweet potato and a quinoa patty, and fresh kale.
2. Novak Djokovic 
Another top athlete part of the vegan revolution is none other than the World No. 1, Novak Djokovic. 
Djokovic has seen ups and downs in his tennis career after his infamous gluten intolerance.  Due to this, he started following a strict plant-based diet for close to a decade. As he had issues with dairy products which made him struggled physically on the court. 
Since his switch, Djokovic saw a massive change in his playing style, his endurance, strength, and pace on the court are now a testament to it.
What does he eat to keep up with his consistency?  
1. Sergio Aguero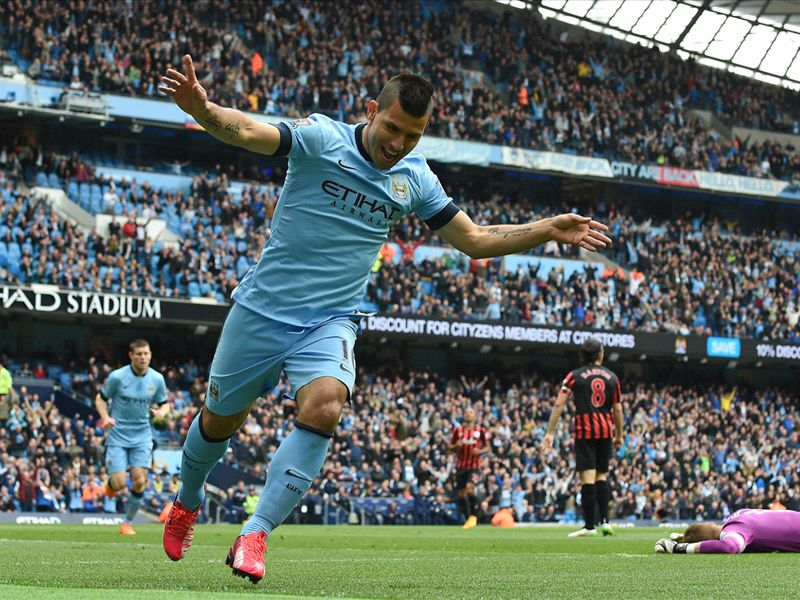 Sergio Aguero wraps up our list of vegan athletes in the world. The former Manchester City forward has followed a vegan diet once in his life when he suffered many injuries and had to cut his meat diet in a bid to stop his reoccurrence of injuries. 
The Argentine only follows a vegan diet when he's playing frequently, or during the league season. For his strength, Aguero eats,  nuts, seeds, nut butter, soya milk, tofu, tempeh, beans, and pulses.
During recovery, his doctor advises him to eat "whole grain pasta and rice" should be eaten up until close to matchday, when white, starchy carbs which offer quick-release energy can be eaten.
We hope this article inspires the youth and future athletes by going the vegan way like most of the above athletes : )