Europa League Final 2019: Arsenal vs Chelsea - The big countdown
London rivals Arsenal and Chelsea will square off in an all-English UEFA Europa League final in Azerbaijan in what has turned out to be a landmark year for the footballing nation in Europe's top club competitions. 
The match will kick off at the 70,000 capacity Baku Olympic stadium at 11pm local time (19:00 GMT) on Wednesday.
This is the first time in history that finals of the Champions League and Europa League will feature teams from the same country - Liverpool take on Tottenham Hostpur in Madrid on June 1 for the Champions League trophy.
Much of the focus ahead of the Europa League final was on Azerbaijan's fitness to host, with Arsenal midfielder and Armenian national Henrikh Mkhitaryan staying at home for political reasons and fans complaining of arduous travel.
Mkhitaryan's participation had been in doubt due to the ongoing conflict between Azerbaijan and his native country.
However, the Association of Football Federations of Azerbaijan (AFFA) said in a statement that it saw no reason for the decision.
The statement added that Azerbaijan had provided all the necessary guarantees required by UEFA to ensure Mkhitaryan's safety.
Fans from London have been deterred by high travel costs and both Arsenal and Chelsea have reportedly failed to sell their full allocations of 6,000 tickets.
That number was already unusually low for a major final in a 68,000-seat stadium. Neither UEFA nor Azerbaijani authorities have said how many tickets have been sold. 
On the field, Chelsea are looking to add another European trophy to the five it has won since 1971 and repeat its championship-winning run at the tournament in 2013.  
Arsenal, which finished fifth in the Premier League this season, are seeking a maiden Europa League win to add to its two previous European trophies.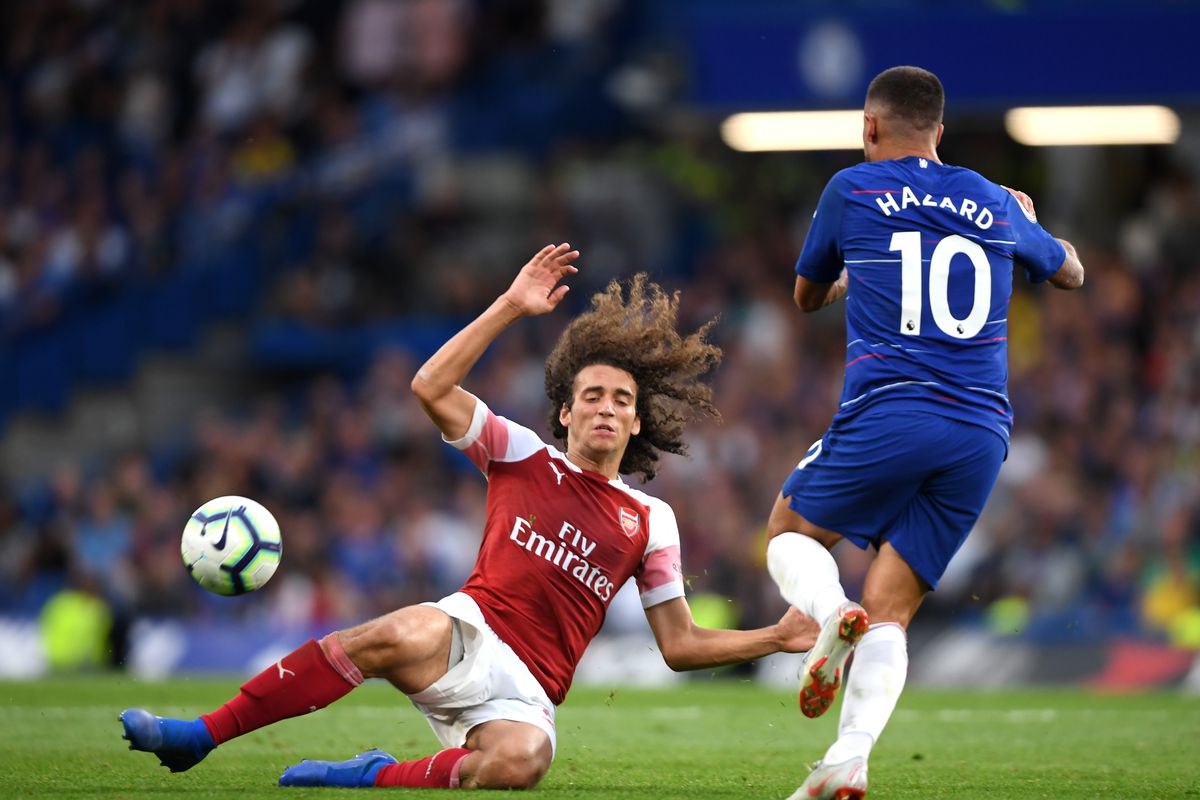 The two sides' only other European meeting came at the Champions League quarterfinals in 2004, when the Blues won 3-2 on aggregate.
Arsenal lead their overall head-to-head with 77 wins and 63 losses. The Gunners have lost just one of their last eight meetings.
Eden Hazard has said that victory in the final would be a fitting way to bring the curtains down on his Chelsea career. 
The Belgian international, who is a target for Real Madrid, will enter the final year of his Chelsea contract next season and has refused to sign an extension, meaning the London club could lose him for free if they do not sell him this year. 
"That would be good, that would be a nice last trophy," Hazard told reporters on Monday. "If it is my last game, I hope to bring the trophy. When you play a final, it does not matter whether it is the Champions League, Europa League or League Cup, you just want to win, you just want to bring the trophy home and celebrate that."
For Arsenal goalkeeper Petr Cech, the aim is to add one final piece to a trophy case filled by years of success at Chelsea ... at the expense of his old club in the last game of his career.
Cech won 13 trophies - including the Europa League in 2013 - during 11 seasons at Chelsea in which he staked his claim as the top keeper in the world.
After moving to Arsenal in 2015 and adding another gong with the FA Cup, the 37-year-old is now set to hang up his gloves. "It will be remarkable to end my career against Chelsea," Cech reportely said after Arsenal's semi-final win over Valencia.
"The last dream was to play this European final and it has come true. Now the dream is to win the trophy."