Acend crowned as Valorant's first ever World Champions after win over Gambit Esports
One year of competitive Valorant action finally comes to a close as two titans from EMEA (Acend and Gambit) battled it out for a chance to be crowned the first-ever VALORANT Champions.
Acend has been crowned Valorant's inaugural world champions. They defeated the CIS powerhouse, Gambit Esports in a close final. The battle between the two EMEA squads did not disappoint.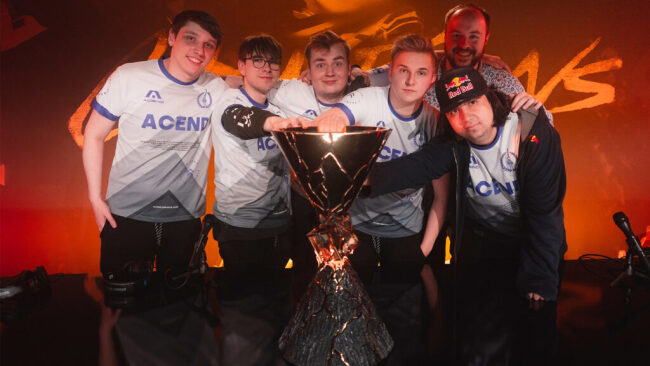 Gambit began Breeze on the attack and immediately struggled to get anything going, giving Acend the momentum they needed, as they stretched their advantage to a 9-3 lead going into the second half.
Gambit was up to the challenge. The Russians of Gambit won the final eight rounds, unimpeded by an Acend timeout at 11-10, to take the map 13-11. 
Their defense, anchored by nAts' +19 kill differential, looked impenetrable. Gambit did not give up their map pick and the two teams moved on to Acend's Ascent pick.
Once again, Acend shot up to a 6-1 lead, and this time Acend was quick to call a timeout when Gambit began to fight back, doing so the very next round after a Gambit win, which resulted in a 7-5 first-half in favour of Acend. 
However, Acend won the first five rounds of their own defense and then finished the map off three rounds later. Acend took Acent 13-7.
The series was flipped 1-1 as the teams began Fracture. Gambit rolled for the first half of Fracture, with Chronicle and nAts dominating in particular. 
At halftime, Gambit was up 11-1. nAts had a 19/1 K/D and Chronicle was 17/2. Acend was able to take two rounds after Gambit won their second pistol of the map, but Gambit shut the door soon after and won Fracture 13-3. 
Acend took note of his stellar performance — zeek asked for nAts' sensitivity during the map.
The score now 2-1 in favor of Gambit in the match, Acend could afford no more bad maps. Acend started their defense on Icebox. The two teams played their tightest half yet, constantly trading short streaks of rounds. Acend held a 7-5 lead going into the next half. 
After that teams traded rounds back and forth, Gambit reached map point first, and therefore match point, at 12-11. But Acend kept their cool and held on in a tight final round of regulation to tie the score at 12-12, and went on to win Icebox 14-12.
The teams were headed to split tied 2-2 after each team won their map picks. A lead loss by Gambit on Icebox put them on the back foot during the final map of the series, and Acend took the lead early, seemingly running over Gambit all over the map and at every turn. 
However, what looked abysmal for Gambit slowly turned around as they brought the game back to 5-7 at the half. In the end, Acend held their lead and took the win away from Gambit.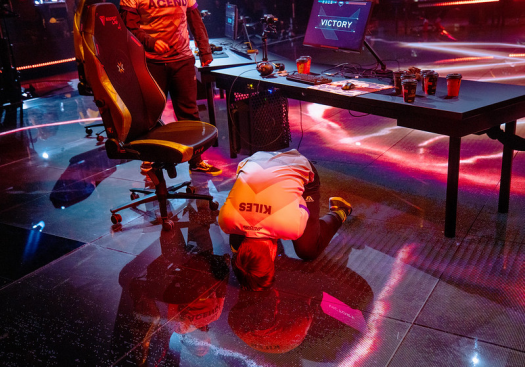 Despite going down 2-1 in the series to Gambit, Acend pulled it back against all odds to be crowned the first-ever VALORANT Champions, as they claim the game's biggest trophy of the year.