Analysis of the current crisis and dismal form of Liverpool in the Premier League 2020-21
Liverpool ended the pandemic-hit 2019-20 season on a high and when asked Klopp's plans and ambitions for the following season, Klopp said, "Liverpool will not defend the Premier League title, they will 'attack' it.
However, as things stand, Liverpool will have to pull up the strings together soon to make it to the Champions League next season. Liverpool are currently seventh in the league with 43 points, four points adrift Chelsea, who beat them in the last game week in what could be called a disappointing game of football for the Reds.
Anfield no longer a fortress without fans:
Things go from bad to worse as the defeat was Liverpool's fifth in a row at Anfield, something that was unprecedented in the history of the club. Liverpool are yet to score from an open play at Anfield this year, where they were unbeaten for 68 games before 2021 completely transmuted Liverpool's fortunes.
A triumph over Sheffield United had only alleviated their sorrows for a couple of days but Thomas Tuchel was all pumped up to march on Liverpool's fortress'.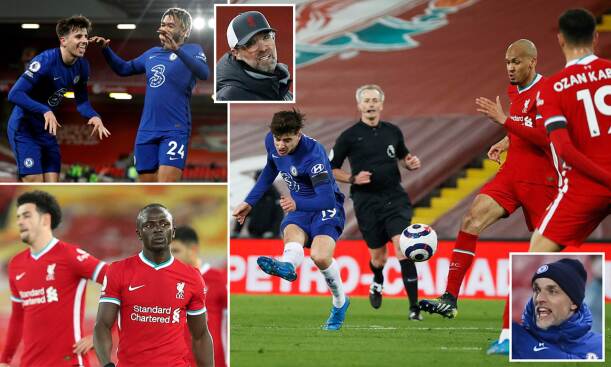 However, is it fair to call the current scenario in the aftermath of some trivial resolutions that should've been dealt with towards the inception of the 2020-21 season?
Could the Reds have avoided the crisis they are dealing with at the moment? Was it Jurgen Klopp's duty to have envisioned what was coming? Was he overconfident to not have enough depth in his squad and still think that he could challenge Pep Guardiola's Manchester City, which is abundant of quality?
Jurgen Klopp was certainly not overconfident but he was probably ignorant about the fact that defending the title with a growing Manchester United squad under Ole Gunnar Solskjaer, a budding Chelsea squad, a reinforced Tottenham, and a Manchester City squad that was constantly criticized for not being consistent enough for Liverpool in the previous season would not be easy in any way.
The fact that the Premier League is so unpredictable only added to his misery because, with 11 games to play, Liverpool not only have the pressure to cement a place in the top four and close the gap on Manchester City, but they are also under the threat of slipping further down in the table.
Tottenham are currently eighth, just a point behind the Reds but they have a game in hand. Aston Villa, who handed Liverpool one of their heaviest defeats earlier this season, are just four points off them with two games in hand.
Arsenal who are tenth have shown massive improvement are down with 37 points and a game in hand. So where did Klopp and Liverpool go wrong? 
Lack of defensive backup & reinforcements:
Well, for starters, not adding defensive options to their squad was one major fallacy on his and the club's part, especially to further witness Klopp using over 12 combinations of players in the center-back spots. He should've known how injury-prone Joel Matip has been in the recent seasons and an option or two could've relieved them when they lost Joe Gomez and Virgil Van Dijk to long-term injuries.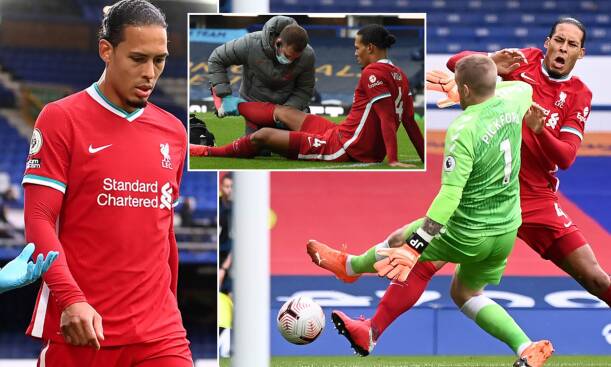 They simply could've added the likes of Dayot Upamecano, who was rumored with a move to Anfield for such a long time. It's not that he was too expensive either but he would've offered more instead of the side rushing with two Championship center-backs in January. 
It would be too early to judge them but they could've saved Jordan Henderson and Fabinho from becoming more susceptible to injuries because of playing in their unnatural positions.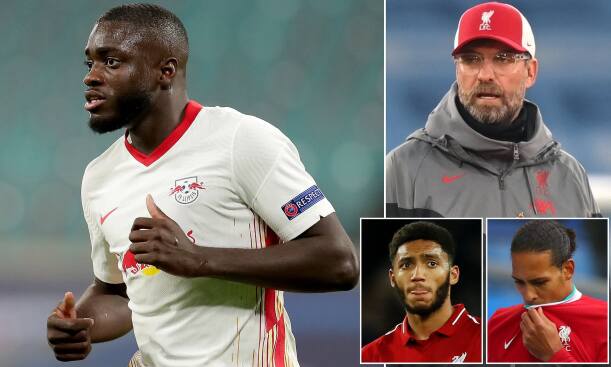 If money was the issue, they could've gone with the academy products, Nathaniel Phillips and Rhys Williams more often. They may be not suited for an ideal Liverpool XI but they would've allowed Fabinho and Henderson to maintain their attacking control and dictation of games. 
But looking at Klopp's perspective, his analysis as Fabinho and Henderson playing as defenders added more options when they decided to dominate their opponents and helped them with experience.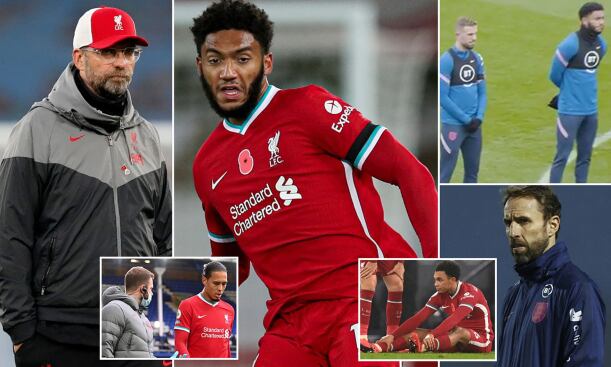 What Klopp did not take into account was the amount of strength a central defender possesses, the kind of tackles they put daily cannot be taken care of with two midfielders, who aren't any good physically but rather rely on their technical gifts. Continuously dealing with tenacious wingers and forwards is not their forte, and to Klopp's bad luck that led to even more unforced injuries. 
This also led to inhibiting their free-flowing attack. Talking about numbers, Liverpool have scored 47 goals and conceded 35 at this stage, while last season they had fired 85 goals and conceded only 33. That means Liverpool have already conceded two more goals this season than what they did in the whole of the 2019-20 season.
That is the defensive anomaly explained but when we compare the offensive, can anyone expect Liverpool to fire more than 38 goals in the remaining 11 games? Obviously not, in fact, their current form only makes them vulnerable to concede more.
Not to forget, Liverpool did sign Konstantinos Tsimikas as a potential Andy Robertson replacement but the Greek has only featured for the Reds in one Premier League game this season against Manchester City that too for just six minutes.
Robertson hasn't been at his best but has still held up well. However, Trent Alexander-Arnold, Liverpool's 'generational' talent has fallen down head facing in these challenging times.
Trent Alexander-Arnold's defensive vulnerability:
With a shuffled backline since Van Dijk's injury, Trent's defensive vulnerabilities have only come out badly and him losing possession has only caused his side a lot of trouble. 
Liverpool's capitulation against Manchester City started off with Trent losing a ball just near Liverpool's box with Sterling, Foden, and Gundogan waiting to pounce, with the build-up eventually leading to a goal. (Trent loses the ball at 0.14sec.)
There have been many such incidences and wingers now are pretty much confident to take him on as Robertson has held his ground decently well on the other side. All this has also affected his attacking prowess, something that made him a hero last season with four goals and 13 assists in the league with only one goal and three assists this season.
Another reason for his lack of concentration and poor performances could be or probably is the lack of rest the youngster is getting. Liverpool are playing the Champions League with Trent, the FA Cup loss to Manchester United also involved Trent, while he played the other cup games most of the time too.
All this just shows how lack of depth has caused a string of problems coming out in one form or the other, be it injuries, lack of confidence, mistakes that never seemed possible last season, and most importantly 'the decline of the Liverpool press', one of their strongest qualities as a team, a quality not everyone possessed and an attribute that every team they faced succumbed too at some point or the other. Be it Barcelona, Pep Guardiola's centurions, Jose Mourinho's defensive buses, and so on.
A similar pattern could be panned out for the Liverpool offense too, especially after Diogo Jota's injury. Mohamed Salah has a combined 20 Goals & Assists in the league, which is commendable but things have surely taken a downfall when we see Sadio Mane and Firmino's numbers. 
As mentioned before, the problems are all inter-related because of how Salah operated with Trent on the right flank, while Mane and Robertson took charge of the left one. 
So in a way with Robertson and Trent not at their absolute best, they have certainly caused problems to Salah and Mane as the inter-dependency of the team was perhaps their most astounding and stand-out trait.
How can Liverpool turnaround their slump? 
Liverpool will need to leave their past behind and focus on getting back in the top four quickly. The Reds will need to be extremely pragmatic and take one game at a time. 
The Champions League could be another area they could focus on considering it's Europe's biggest club competition and winning it again would make this another successful season for Klopp as unusual as it would seem and the Reds could simply use this season as a lesson to remember.
Featured Image Credits: football365.com