Two Atletico Madrid players test positive for coronavirus before Champions League quarterfinal
Angel Correa and Sime Vrsalijko are the two players from Atletico Madrid to contract the coronavirus. This sidelines them for their upcoming game against RB Leipzig in the quarter-final of the Champions League.
The Spanish side announced two players with two positive COVID-19 reports on Sunday but their identities were not revealed then or even specified if any of the players or members of staff were infected. It is now confirmed by Atletico that Correa and Vrsaljko have tested positive.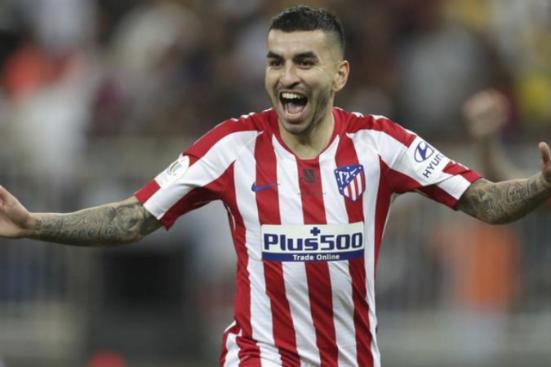 They are currently told to self-isolate at home. However, as per UEFA demands, all the other first-team players and coaching staff underwent tests on Monday and none tested positive. Los Rojiblancos will resume training ahead of flying to Lisbon for the one-legged tie against Leipzig.
Correa made 44 appearances for Atletico Madrid in all competitions this season, including featuring eight times in the Champions League while Vrsaljko has been barely used and is currently undergoing treatment on a knee injury.
Atletico's official website released a club statement breaking the news that read, 
"Yesterday, 8th August, all members of the first team and the club's expedition to Lisbon underwent PCR tests at the Ciudad Deportiva de Majadahonda as required by UEFA protocol to participate in the quarter-finals of the Champions League. Among the results known today, two positives have appeared. The club will coordinate the new schedules with UEFA and as soon as there is a new plan it will be made public."
Health authorities in Spain and Portugal have also been informed as well as the Spanish and the Portugal football federations and Spain's National Sports Council. Atletico also provided clarity on the fact that the players are constantly being tested and the club is doing everything they can to keep the environment around them safe.
featured image credits- Getty images