Atalanta vs Paris Saint-Germain: Champions League Preview and Prediction
A European behemoth against a 'cinderella' team. Lisbon's Estadio da Luz will be the venue for the game that pits Paris Saint-Germain and their ambitions for a maiden Champions League against Atalanta's vibrant attacking style that has enamored fans all across the world.
Paris Saint-Germain have dominated French football since the Qatar takeover but have fallen short in Europe's premier club competition. They had failed to progress beyond the Round of 16 from the 2016-17 season to the 2018-19 season. A quarter-final place has been their best result since Nasser Al-Khelaifi took over.
A matchup against Atalanta, however, is not an easy task for Les Parisiens considering the season Gian Piero Gasperini's men have had. Moreover, in a one-legged quarterfinal, there's a higher chance of the underdogs going through.
Recent form
Atalanta had been one of the stronger performers in the 2019-20 Serie A, finishing third. Gasperini's men played offense-oriented football en route to third place and set the record for most goals scored in a Serie A season with 98 goals scored.
They were particularly impressive after football resumed in Europe, losing only once in 13 games. La Dea won 10 games and their only loss came on the final Serie A matchday when Internazionale won 2-0 in Bergamo.
Gasperini masterminded a brilliant 3-2 win over Lazio in this duration as well as a 6-2 demolition of Brescia. The Bergamo based outfit also drew 2-2 with Serie A winners Juventus but definitely looked the better team in that draw.
Paris Saint-Germain, unlike their opponents, had little action post-lockdown. The Ligue 1 season was cancelled in light of the coronavirus situation and Les Parisiens were awarded the title thanks to being first when the season was terminated.
Thomas Tuchel's men returned to the field only in July, playing five club friendlies, the Coupe de France final and the Coupe de la Ligue final
Paris Saint-Germain outlasted Saint-Etienne, 1-0, to win the Coupe de France with Neymar scoring the winning goal in the 14th minute. A major moment of the game was Loic Perrin's nasty tackle on Kylian Mbappe that injured the French forward and resulted in a direct red for Perrin.
Neymar and co. beat Olympique Lyonnais in the Coupe de la Ligue final on July 31. Both sides were unable to find the net in regular and extra time. Paris Saint-Germain kept their nerves in the penalty shootout to win the trophy.
This Champions League quarterfinal, interestingly, will be the first meeting between both sides.
Team News
Gasperini's side will be without starting goalkeeper Pierluigi Gollini. That is a massive blow to La Dea as the Italian had been a brilliant shot-stopper this season. Marco Sportiello is likely to start between the sticks.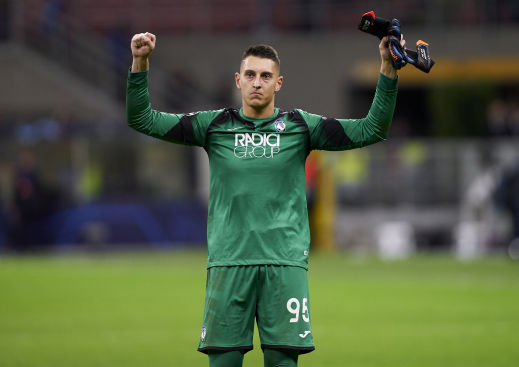 Josip Ilicic is going through personal issues and is unlikely to feature in Atalanta's XI.
Paris Saint-Germain also will be without multiple key players.
Marco Verratti's presence in the middle of the park will be missed as the Italian is out with a thigh injury. It is unlikely that he will play further part in the remainder of the Champions League. Angel di Maria is suspended for this game.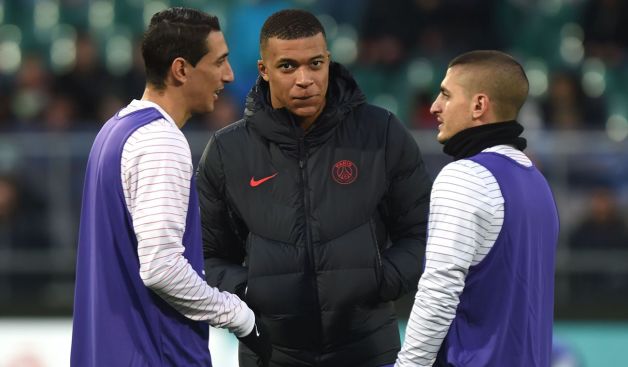 Mbappe was originally ruled out of this game due to the injury he suffered in the Coupe de France final. He has returned to first-team training and could play a role, coming off the bench.
Thomas Meunier and Edinson Cavani left Paris Saint-Germain when their contracts expired in July.
Key Battles
Jose Luis Palomino vs Neymar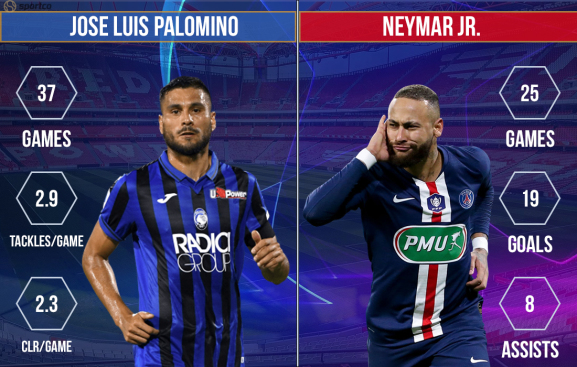 How do you contain the supremely talented Neymar?
The Brazilian's boundless natural talented makes him a maverick. He can change the game at the drop of a hat.
The Brazilian's troubles with injuries continued this season as well but he has been superb when on the pitch. Case in point being how he inspired Paris Saint-Germain to overcome Borussia Dortmund in the second leg of the Champions League Round of 16.
Neymar has also been on point since PSG's return to action, scoring five in the last five.
For Gasperini and Jose Luis Palomino, job number one would be to force the Brazilian into non-threatening spaces. The Argentine's strong tackling and tendency to intercept will help in this regard but he'll need another player to cover areas so as to prevent Neymar from dribbling past him.
Palomino will have a hard 90 minutes in this game for sure.
Rafael Toloi vs Mauro Icardi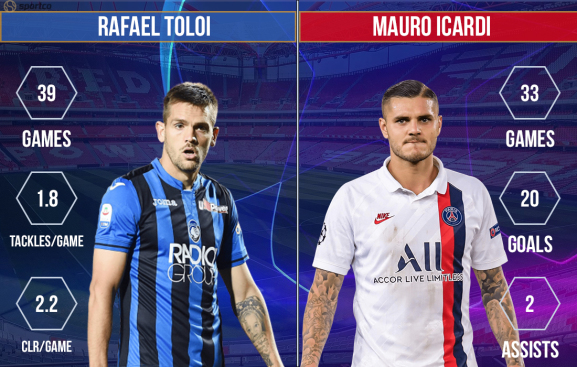 Former Internazionale captain Mauro Icardi was Atalanta's bane in Italy.
The Argentine has scored six in his last five games against La Dea. He has hit the ground running with Paris Saint-Germain, benefiting from Neymar and Mbappe's creativity on the wings.
Icardi's hold-up play is a characteristic that Gasperini will be focusing on as the Argentine excels in creating space for PSG's wingers by drawing out defenders. Leaving him too open is also not an option as Icardi is an adept dribbler who can trouble defenses in multiple ways.
Toloi will have to defend wisely against Icardi and PSG's front line. Communication with fellow defenders will be key as the French champions' wealth of attacking options allows them to utilize different play styles to break opposing defenses.
Ruslan Malinovskiy vs Idrissa Gana Gueye
Atalanta's much-heralded offense is spearheaded by the Papu Gomez-Duvan Zapata combo along with super-sub Luis Muriel.
A major beneficiary of this has been Ukrainian midfielder Ruslan Malinovskiy. With opposing defenders keeping a close eye on Gomez and Zapata, the Ukrainian has taken advantage of openings to go on and score.
Malinovskiy possesses a fearsome shot that can catch goalkeepers off guard. Couple that with his impressive off the ball movement and you have a player who can be deadly when the ball is tee-ed off to him.
Former Everton midfielder Idrissa Gana Gueye will have to mark Malinovskiy to death to prevent him from getting in dangerous spaces. 
Another aspect to look out for will be how PSG's defense cuts down passing spaces for the free-roaming Gomez as Atalanta's offense is orchestrated by the veteran Argentine's creativity.
Prediction
On paper, Paris Saint-Germain are clearly the superior side. Their overall squad quality and depth surpasses that of Atalanta.
Les Parisiens' tendency to disappear in big games as well as Atalanta's stupendous attacking unit makes this a hard game to call.
Lack of competitive action, as compared to Atalanta, and absences of important players like Verratti, di Maria and probably, Mbappe, plays against Paris Saint-Germain.
I do not see PSG's defense preventing Atalanta's superb offense from finding the net but the same also goes on the opposite end. This should be an exciting end-to-end game with two prolific offenses trying to outdo each other.
In close games like this, it is helpful to have a game-changer like Neymar, which is why I give my vote to Paris Saint-Germain to win this one-legged Champions League quarterfinal.
Predicted scoreline: Atalanta 1-2 Paris Saint-Germain