Aubameyang: "I don't know how I missed."
Arsenal captain Pierre-Emerick Aubameyang took responsibility after he missed a golden chance in Arsenal's dramatic defeat to Olympiacos. Aubameyang was left stunned after he missed a sitter in the final seconds of Arsenal's dramatic Europa League exit. 
Aubameyang had restored parity with a fabulous finish, an overhead kick in fact and just moments after the goal, Youssef El-Arabi put Olympiacos into a 2-1 lead in the 29th minute of extra-time at Emirates Stadium.
The miss ultimately proved the last action of the match, as Olympiacos, who canceled out Arsenal's lead from the first leg in the second-half progressed because of the away goal rule as the match finished with 2-2 on aggregate.
Aubameyang, who moved level with Jamie Vardy at the top of the Premier League scoring charts with a double against Everton on Sunday, offered no excuse for his error. The striker told BT Sport, "I don't even know. I feel very, very bad."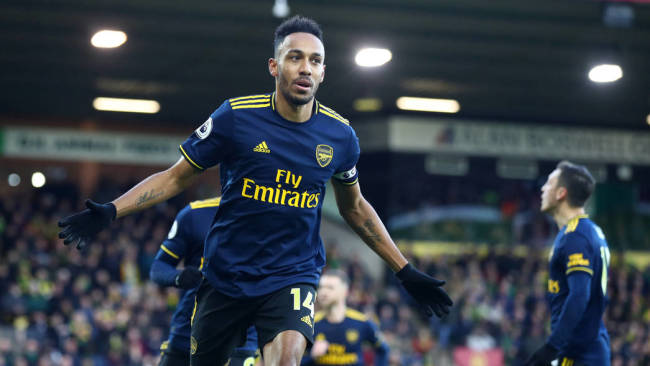 "This can happen. I don't know how I missed the chance. I was tired and I had some cramps as well, but it is not an excuse. I have to score this goal, but it can happen."
Aubameyang also spoke on the Gunners' shocking Europa League exit that the game was tough and he admitted that the team was lacking pace which cost them the game and also the late goal by the visitors was pretty unlucky.
The forward then said the team will have to give everything they've got and win as many games as possible to get an entry in the UCL but the striker knows that the team has a lot of homework to do. Arteta was disheartened by the loss too as the 30 extra-time minutes were a complete roller coaster for the home team and its staff.
The manager backed his players and told that the players need to swallow the defeat and react as a team. It is painful but the team needs to stick together and move on.
featured image credits- football.london