"Messi would retire at Barcelona if we build a competitive team" Suarez
Barcelona forward Luis Suarez addressed Lionel Messi's future at Camp Nou. Lionel Messi would see out his career at Barcelona if the La Liga champions build a competitive team, according to team-mate Luis Suarez. 
Messi's future has been in the deadlines following a public row with Barcelona sporting director Eric Abidal, while the six-time Ballon d'Or winner was reportedly unhappy with the club's failure to re-sign Neymar at the start of the season.
Barcelona, who sacked head coach Ernesto Valverde in January and have been at the center of social media controversy after allegations that the Spanish giants hired a company, to damage the image of people associated with the club, including Messi, Suarez said the Catalans must support their superstar captain.
Suarez told RAC1, "It depends on how the club recruits. Messi is very happy here. He's so happy here, it's his home. If the club does what has to be done, building a competitive team, then it's going to be great for him and he'll stay here for his whole life. He's said that himself. I think the club understood his message."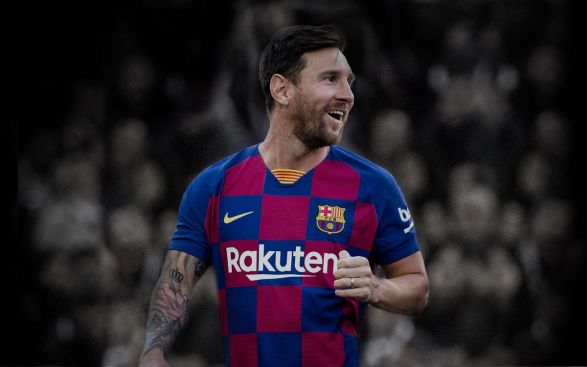 Barcelona have been heavily linked to Antonio Conte's star man Lautaro Martinez, who is viewed as a long-term replacement for the veteran Suarez. 
Messi also recently hailed the Argentine team-mate Martinez and said, "Lautaro has a lot of quality because of the level he's now showing with Argentina and Inter. It's his second season in Italy and he's been in great form. But you have to understand that we, the players, don't make the decisions."
He continued saying, "If it'd been down to the players, we would've brought in forwards a long time ago. I've been saying for two years that it would be good to bring in a forward, a young forward so that they can learn for when I leave the club, but they don't listen to me."
Messi is clearly unhappy with everything at the moment and that shows Suarez's concerns are real.
featured image credits- dailymail.co.uk