Sportco coverage of the Australian Open 2022: No-Way back for Novak!
No-Way for Novak
Australia denies visa of world no.1 tennis player Novak Djokovic and makes it impossible for him to feature in the Australian Open Grand Slam.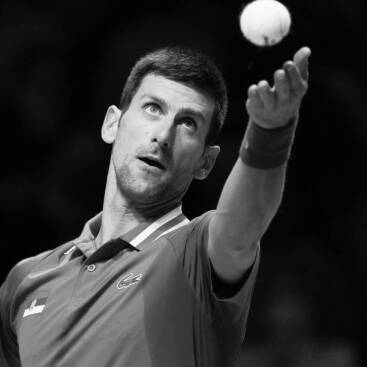 What Happened at Melbourne Airport?
Novak Djokovic arrived at Tullamarine airport in Melbourne at 11.30 pm on Wednesday night after a 15-hour flight from Dubai.
He was held under armed guard for several hours over concerns with his visa and exemption from vaccine requirements before the Australian Border Force announced his visa had been cancelled. 
In a statement, ABF said that the tennis star had "failed to provide appropriate evidence" to support his exemption from a requirement to be double vaccinated against Covid.
"The Australian Border Force will continue to ensure that those who arrive at our border comply with our laws and entry requirements," it said.

"The ABF can confirm that Mr Djokovic failed to provide appropriate evidence to meet the entry requirements to Australia, and his visa has been subsequently cancelled.

"Non-citizens who do not hold a valid visa on entry or who have had their visa cancelled will be detained and removed from Australia."
Novak Djokovic secures medical exemption to play in Australian Open - 4th January 2022 (Tuesday)
The exemption ends weeks of speculation about the possibility of Djokovic being unable to compete in the opening grand slam tournament of 2022 since he had refused to divulge his vaccination status and had previously expressed doubt about taking a covid vaccine.
All Australian Open participants must either be fully vaccinated or apply for and secure a medical exemption in order to enter Victoria without undertaking the mandatory 14-day quarantine.
Has anyone else applied for medical exemption?
On Wednesday, Tennis Australia CEO Craig Tiley said 26 players and staff had applied for medical exemptions but only a "handful" had been granted.
It's been reported that three other players with the same type of visa and exemption were allowed into the country.
As per the Medical exemption wasn't the situation sorted?
In December, Tennis Australia released its Covid-19 vaccination policy for Melbourne's grand slam, which included a process for players seeking medical exemptions to enter Victoria without having to undergo a 14-day quarantine.
If an exemption was deemed valid in line with the Australian Technical Advisory Group on Immunisation (Atagi) guidelines, the medical exemption would be submitted to the Australian Immunisation Register.
Djokovic clearly thought so, as did Tennis Australia.
Djokovic, who has refused to reveal his Covid vaccination status, said on 4th January (Tuesday) that he had secured a medical exemption.
Tennis Australia and the Victorian government confirmed the exemption had been issued after a two-step process, seemingly clearing the way for him to compete in the Australian Open starting 17 January.
Novak Djokovic & Australian Open 2022
The 9 times Australian Open champion travelled all day from Dubai to Australia on Wednesday, a journey that was supposed to begin his defense of the Australian Open singles championship. 
The Australian Open 2022 is the most important grand Slam for Novak in his whole career as this would have helped him to win his 21st Grand Slam and become the first-ever player to do so. But because of the current covid and vaccination situation Australia has denied his entrance in the Australian open. 
If he would have participated in the tournament, then he would have been the favourite to win the Australian Open. 
Under these circumstances, Rafael Nadal and youngsters like Alexander Zverev, Daniil Medvedev, Stefanos Tsitsipas and many more have a chance of winning the title.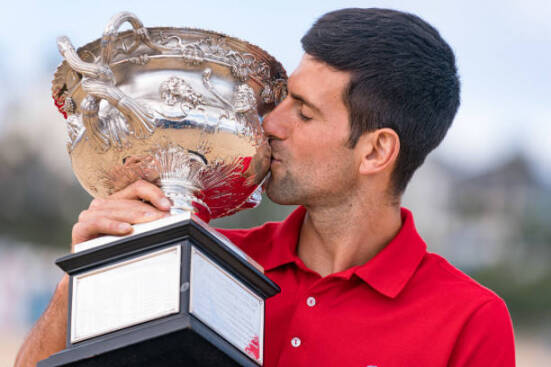 What happens now?
Novak Djokovic has been moved from a room at the airport to a hotel in Melbourne run by the immigration department.
His support staff, including coach Goran Ivanišević, who were travelling with him were allowed in without any problems.
Djokovic has instructed his lawyers to appeal against the visa cancellation. An urgent hearing was held on Thursday evening.
How other players and tennis world have reacted?
Like the Australian public, the decision has split opinion. There was already limited sympathy for Djokovic, but the way the announcement has been handled has not been well received.
Former Australian Open tournament director Paul McNamee was shocked at how Djokovic had been treated.
Earlier, other tennis players had been tight lipped about Djokovic's situation. Australia's world No. 1 Ash Barty responded to the Australian Open's decision to grant him an exemption with this:
"I think it's a tough one … I know how hard it has been for Australians … but in particular Victorians have had a real rough trot over the last 18 months and two years.

"I understand why they may be frustrated with the decision." - AshleighBarty