Australian Open 2022: Quarter Final Prediction
In this article, we analyze and provide the quarter-final prediction for the men's singles at the 2022 Australian Open. 
Australian Open 2022 Quarter-Final: Preview
The era of Big 3, Federer, Nadal and Djokovic, is it coming to end and will it be replaced by the big four, who are actually tall and imposing.
The big four that are D Medvedev, S Tsitsipas, A Zverev and M Berretinni.
The Australian Open was started on a controversial note by the Djokovic fiasco but subsequent proceedings have confirmed that the game is bigger than individuals and the matches are as exciting as it can be.
In the first week, Cressy stole the limelight as he is playing in the mould of serve and volley greats of yester years like Mcenroe, Becker, Edberg and Sampras. 
Courts being slower than before, racquet quality improvement has caused the demise of classic serve and volley players and he came as a breath of fresh air to scalp Isner and gave a match to Medvedev. 
Shapovalov ousted Zverev and announced that he is there to challenge the next generation of leaders. Old-timers Cilic and Monfils ousted Rublev and Garin to prove that they still have in them to be at the top.
Australian Open 2022 Quarter-Final Prediction
1. M. Berrettini (7th) vs G. Monfils (17th)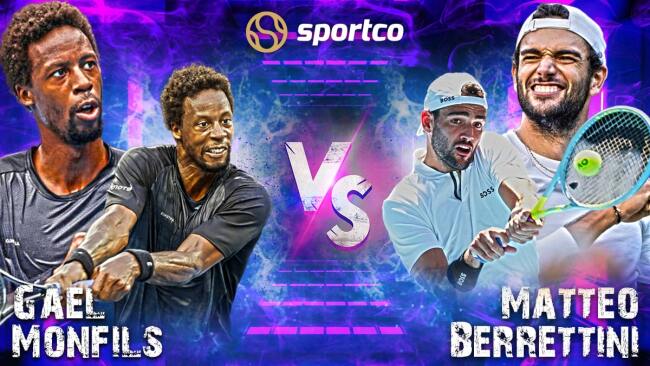 Gael Monfils entertains crowd with his antics but his court coverage and forehand placement can not be discarded.
Matteo Berretini on the other hand serves with efficacy, his forehand isa sledgehammer. So he is able to create victory with a handicap of weak back hand.
Head to Head Berretini leads 2-0 but who can forget 5 setter of US open QF 2019.
Australian Open 2022 Quarter-Final Prediction: It will be a gruelling match but Berretini will win in 4 sets.
2. R. Nadal (6th) vs D. Shapovalov (14th)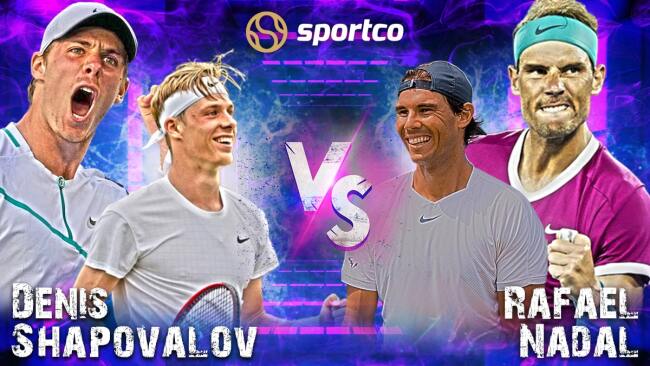 Rafael Nadal is on the quest to be the first player to win 21 grand slams. However, his game is lacking power and winners. 
His retrieving capabilities are as good and he is returning 2  extra balls but his whistling winners are missing. He was really struggling against Mannarino. He is not at his best.
Denis Shapovalov is a powerful hitter and he strong cross-court forehand and effective serve. His undoing is his errors. 
The Canadian has not achieved results commensurating his talent. He has played 5 setter and 4 setters against smaller players but he played flawless tennis to down Zverev in 3 sets.
Head to Head Nadal is leading 3-1.
This match I would love to watch and if Nadal doesn't induce errors from Shapovalov, he will be in for a shock. If match reaches 5th set then only Nadal will win.
Australian Open 2022 Quarter-Final Prediction: My odds are in favour of Shapovalov winning by 3-2.
3. D. Medvedev (2nd) vs F. Auger Aliassime (9th)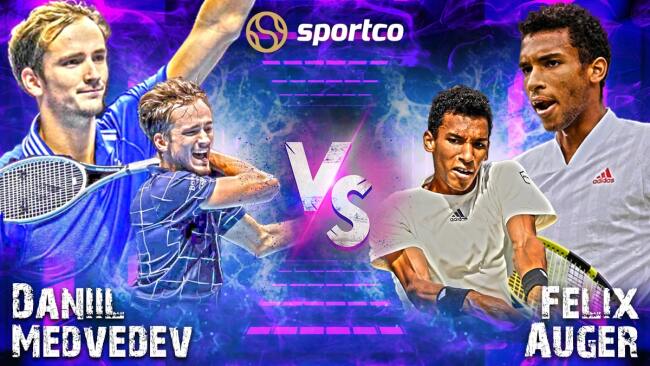 Daniil Medvedev is the most talented and he has a better game than anyone else. His defence is nearly as good as Djokovic. 
His serve is a weapon, only thing he lacks is whistling winners. He creates points so matches are long. His composure against Kyrgios was exemplary. He was a finalist in the 2021 finals and this time he is hungry to win it. His efficiency against Cressy was a treat to watch.
Auger Aliassime is a wonderful talent with a big serve and then percentage play. So he will always make it to quarter finals but he needs to develop shots to topple the big four.
Head to Head Medvedev is 3-0 up against the Aliassime.
Australian Open 2022 Quarter-Final Prediction: It will be a straight-set victory for Medvedev to reach Semi finals.
4. S. Tsitsipas (4th) vs J. Sinner (11th)
Stefanos Tsitsipas is an eventual grand slam winner. His artistry with forehand, where he can change direction, hit whistling winners touching side lines is treat to watch. Hiss one handed back hand is error prone and to cover it he moves more and he gets tired.
Jannik Sinner is young and he will challenge the big four in a year. His slugfest with both backhand and forehand is lethal.
Australian Open 2022 Quarter-Final Prediction: Sinner can be thrown out of rhythm by change of pace in ground strokes. Tsitsipas has the capability to do the same  so I expect Tsitsipas to win 4 sets and take his career tally to 3-1.
So dear readers, I am certain it will be a wonderful semifinal lineup this week at the Australian Open. Happy viewing!!