Australian Open 2022: Semi-Final Prediction
Australian Open 2022: Semi-final Prediction
What a set of quarter-finals we had witnessed. Three of them ended up being a 5 setter, Nadal and Berrettini won the first two sets and then lost the next two and won the 5th set. 
Medvedev lost the first two sets and then won the subsequent three. Tsitsipas had the same drama in pre-quarters against T. Fritz.
We had written that next generation is coming of age and their performances have created euphoria in the Tennis world which shadows the absence of Federer, Djokovic and Thiem.
The rise of Felix Auger Aliassime, T. Fritz, Jannik Sinner, Denis Shapovalov, Maxime Cressy and Carlos Alcaraz as players will make tennis interesting for the next 6 years as they will challenge the big four i.e. Medvedev, Berrettini, Zverev and Tsitsipas.
1. Rafael Nadal (6th) vs Matteo Berrettini (7th)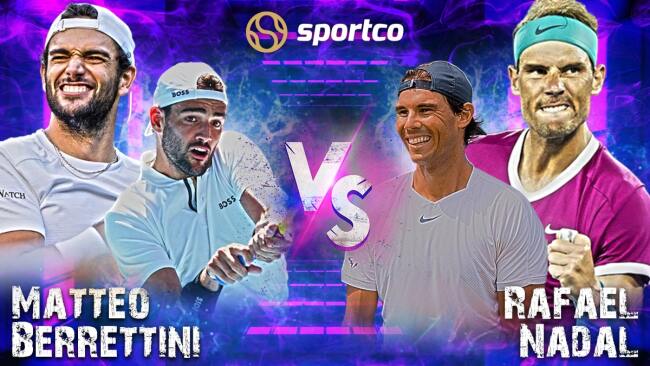 Rafael Nadal beat Denis Shapovalov when the latter was playing his best. Nadal had the guile of a fox and he forced Shapovalov to commit errors; the way the Spaniard conserved energy after breaking the serve at beginning of the 5th set is a case study for younger players.
Berrettini has lost to N Djokovic only in grand slams in 2021. Who can forget his semi-finals of the French Open and Wimbledon finals?
However, he was stretched to 5 sets by Alcaraz and Monfils. His serving has saved him.
Nadal can trap him in the backhand cage game. If Berrettini is still fit enough then he has the forehand to pulverise Nadal.
Head to head, the only match between them was played in 2019,  which Nadal won but this result can not be the benchmark for the semi-final.
Australian Open 2022 Semi-Final Prediction: We expect Matteo Berrettini to win in 4 sets.
2. Stefanos Tsitsipas (4th) vs Daniil Medvedev (2nd)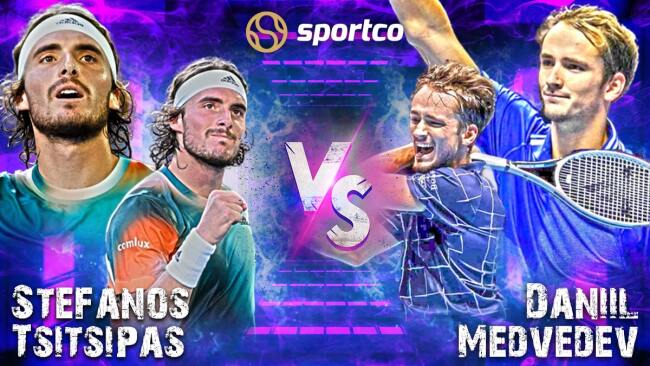 Medvedev must be thanking the rain Gods who came to his rescue as it became an indoor tournament due to which the blistering shots of Auger Aliassime lost speed by 10% and it was enough for the Russian to turn around the match.
last year Medvedev ousted Stefanos Tsitsipas in the semi-finals, so it is a revenge match for Tsitsipas, who was clinical in a straight-set victory against Sinner. 
Stefanos Tsitsipas had his back against the wall while playing Fritz, who tamed Tsitsipas in backhand exchanges. Medvedev has a better backhand than forehand so it will be a tactical match. 
As per my observation, Medvedev is lacking the power surge in his shots. Being at his defensive best, he is hardly coming to the net. This shows that he is having some niggles. 
On the temperament mode, Medvedev is impeccable. During the post-match his words ' what would Novak do, if he is down', shows his maturity and understanding.
Head to head: Medvedev leads Tsitsipas 6-2. However, in the last encounter at the French Open, Tsitsipas won.
Australian Open 2022 Semi-Final Prediction: I still feel, owing to temperament and back hand cage game I expect Daniil Medvedev to win.
The matches will be of high quality but the quarter-finals were of another level. Do watch these young guns and the Old War Horse Nadal in action.
My personal preference is Nadal winning the 21st grand slam to become numero one.
Happy viewing..