"Barcelona are a club of clowns", says former striker Christophe Dugarry
Christophe Dugarry hasn't liked the way Barcelona have gone about handling their players in the recent years.
According to Dugarry, Barcelona get quality players in. However, they get impatient with them very quickly and it probably happens because of the lack of a proper project. 
Dugarry reckons since the time two of the legends of the club, Xavi and Iniesta have moved out, the recruitment has not been great at all. 
The club doesn't have clarity with regard to who they want to buy, why they want to buy and how they are going to use the player they are buying.
And because of the fact that the vision is not there, the club is actually going backwards, rather than moving forward.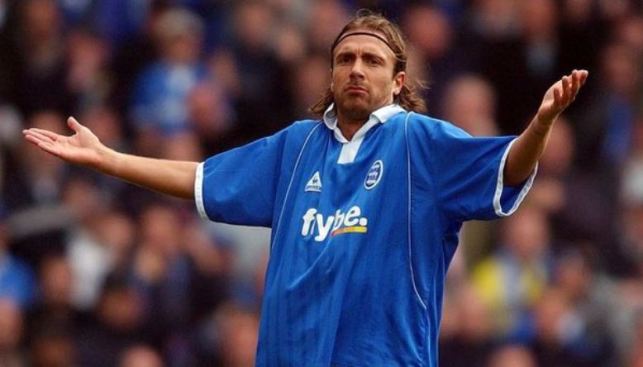 "It's a club of clowns. Everything is done backwards. They buy Coutinho, Dembele, they buy guys and then sell them. You get the impression there is no project in this club." Dugarry was quoted as saying by RMC Sport.
"They've recruited very badly since the departures of Xavi and Iniesta. They've spent loads." Dugarry added.
Barcelona have had some really difficult moments on the pitch in the ongoing season. However, they have been in the news more for their stuff off the pitch, rather than on it.
Eric Abidal and Lionel Messi, two of the prominent personalities at the club, are not seeing eye to eye at the moment after the former made a comment on the commitment of the players under the previous head coach Ernesto Valverde.
Messi didn't take a great liking to the comment as he called out Abidal on social media. The Argentine asked him to specifically name the players who he was talking about, rather than just saying "the players" in general.
The situation has now reached an extent where it is speculated that Messi might leave Barcelona at the end of the ongoing season.
Featured Image Credit: thedailystar.net