Barcelona have taken a step forward despite Copa defeat: Quique Setien
Despite Barcelona getting eliminated from the Copa Del Rey after suffering a one-nil defeat at the hands of Athletic Bilbao, the manager Quique Setien didn't really criticize his players and insisted that it was a much improved performance by the team.
Setien was not pleased at all when Barcelona had lost to Valencia in La Liga last month as he had said that his players passed the ball without purpose. 
But, his thoughts were not quite the same last night despite the result not going in the favor of his team once again.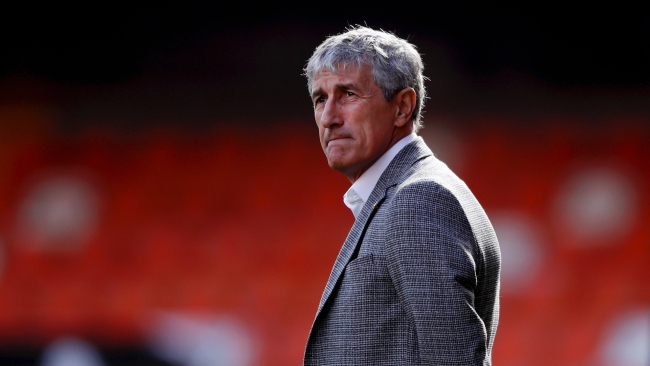 According to Setien, the result might not turn out the way he wanted it to, but his team showed purpose and got themselves into positions from where they had the chances of scoring and that's what he wanted, for the players to get into the right positions and make the play.
But, sometimes in Football, a team has far more chances than its opponent, but it doesn't win because it doesn't convert any of those chances, while the opponent converts even once chance that comes its way.
The stats definitely support Setien's remarks because Athletic Bilbao took just a solitary shot on the target throughout the game and they managed to find the back of the net with that, while Barcelona had a go at the target five times and none of those shots made its way in.
"Taking into account what has happened to us in other games away from home, we have taken a step forward in terms of what we have to improve. There are days when you have one chance and put it in and there are days where you have ten and can't do it." Setien told the reporters in the post match press conference.
"We created several clear chances and they got the goal when there was no time for us to react. We looked good and we were the better team." Setien further added.
Featured Image Credits: Scroll.in