Former Barcelona superstar is looking to return to Europe
Former Barcelona and Juventus right-back Dani Alves is reportedly ready to quit Sao Paulo just after a year after joining his boyhood club, as per reports. 
The fleet-footed attacking full-back snubbed the likes of Manchester City and Tottenham Hotspur to join the Brazilian giants when his contract with Paris Saint-Germain expired. However, according to reports, things have gone sour for the 37-year-old in his homeland and he is seeking a move back to Europe. 
It is reported that Alves has been left frustrated by the behind-the-scenes issues at Sao Paulo, as well as the criticism he has faced from the club's fanbase. They weren't happy when it was revealed he attended a party during the coronavirus pandemic. And while he is out with an arm injury, he featured in a video playing a musical instrument that was shared on social media. 
Things had started so well for Alves when he made what he called his 'dream' move to Sao Paulo. He enjoyed a fairy-tale start on his return to Brazil after scoring the winner on his debut.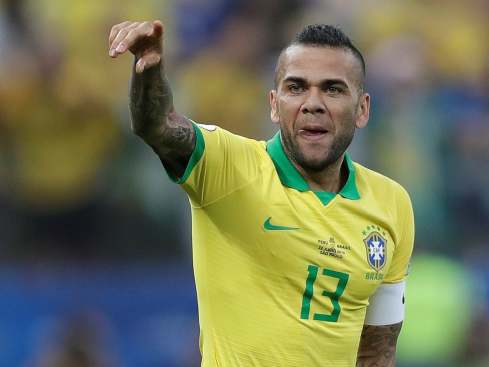 The iconic right-back was given a role in midfield and it proved to be a masterstroke by the manager. It took 40 minutes for the former Barcelona man to pounce after a cross from the right, which was not dealt with by the Ceara defenders. 
Bizarrely wearing the No10 shirt, the emotion was plain to see as Alves was mobbed by his team-mates in celebration. It ended up being the only goal of the game as Sao Paulo got off to a winning start in the Brazilian Serie A. 
However, things have gone rapidly downhill from there, with the player hoping to end his contract, that runs until the summer of 2022, much earlier. 
Alves has enjoyed a highly-decorated career that has seen him win nine league titles and lift the Champions League on three occasions. Despite the fact that he is 37 years of age now, he should still manage to attract a few suitors for himself in Europe.
Featured image credits - Marca
-
If you are in the early stages of your sporting career and you think you are talented enough, fill out this form below to start getting funds to flourish your career in sports. 

https://forms.gle/xQMEeFYq2M992c6dA