Barca ride on Suarez' finishing to get the better of Inter: Key Talking Points
FC Barcelona came from behind to clinch an important victory in their UEFA Champions League home tie against Internazionale. 
A resolute Inter side stunned the Catalans when Argentina striker Lautaro Martinez scored early on with a fine finish, but it was Luis Suarez who stole the show with two second-half goals to seal all three points.  
Barcelona had 17 shots on the night as Lionel Messi got to start, but it had to play from behind against a formidable defense and get the job done, thanks to a massively improved second-half. 
Here are five key talking points from the game that ended 2-1 to Barca.
KEY TALKING POINTS
5. Messi and Vidal turn up the heat
Arturo Vidal replaced Sergio Busquets in the 53rd minute and it wouldn't be unfair to say that his introduction changed the game to a great extent. 
The tactical switch saw Vidal move closer to the front three and Barcelona offered a far greater attacking threat. In fact, it was the Chilean who smartly passed the ball in to an open space for Suarez to finish.  
He will be hoping that Vidal's name is on the team sheet in the coming weeks, because Barcelona looked blunt in attack before his introduction.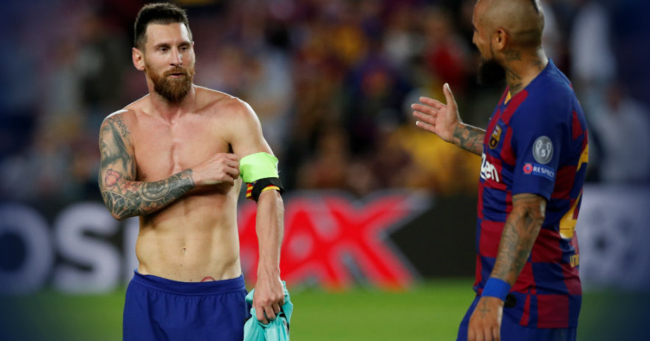 Lionel Messi was a surprise inclusion in the starting lineup, and his fitness issues were there for everyone to see in the first half.
With Barca down by a goal, the second half saw a rejuvenated Messi who was hell-bent on asserting his routine dominance.
The Argentine maestro started mesmerising defenders and it was his smart play around the Inter box that assisted Suarez in scoring the crucial winner.
4. Conte is proving to be quite the master tactician
Antonio Conte seems to have transformed ​Inter into a ruthless machine, in Serie A at least, with six wins from a possible six in the league.
The only blip this season came in their opening Champions League game, as a sluggish Inter rescued a point in stoppage time against Slavia Prague. 
Inter were sharp as a tack, Barcelona were caught napping and it was 1-0 to the Nerazzurri before some had even taken their seats.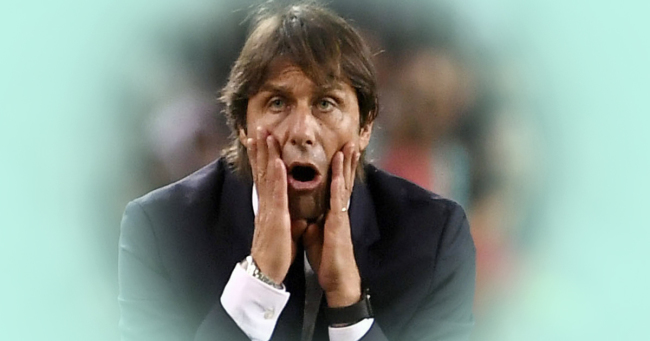 With a lead to protect, they delivered a defensive masterclass for the majority of the game, the discipline of their defensive five and midfield trio was something to be admired. 
While other teams might have been rocked by that piece of Suarez magic, Inter settled back into the game immediately as Conte barked instructions from the touchline. 
The Italian's knack for a substitution was there for all the see following the equaliser. Roberto Gagliardini replaced Alexis Sanchez to add a body to the Inter midfield, with Matteo Politano entering to partner Martinez in attack once the tide had been stemmed. 
3. Barca's fragile defensive display
When it comes to Barca's defence, Sergi Roberto had an insanely tough night at right-back, unable to penetrate in attack and facing a tough task against Stefano Sensi's darting runs.
Pique was badly beaten by Martinez for the opener and later booked for a rash challenge, summing up an unconvincing display.
Clement Lenglet looked vulnerable against the pace and trickery of Martinez and Sanchez, never instilling much confidence.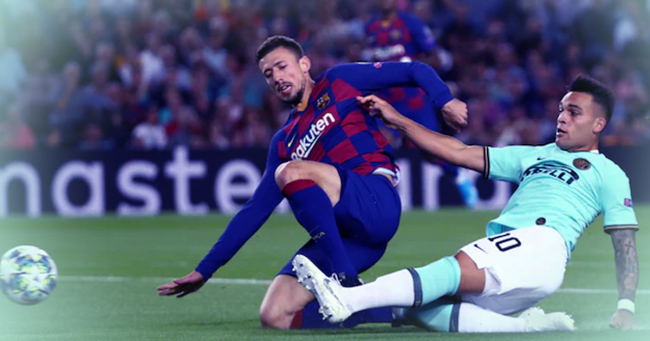 On the other hand, Nelson Semedo was playing on the left and even though he offered little going forward, the Portuguese was Barca's best defender, making two key tackles.
That Barca's midfield trio of Frenkie de Jong, Sergio Busquets was troubled to no end by Inter's organised style of play, had a telling effect on the Blaugrana defenders.
They were woefully out of possession at times and it always looked like Inter were one key pass away from scoring.
Ernesto Valverde's side is certainly not going to regain the Champions League with similar performances from his defence. 
2. Incredibly wasteful Inter
Inter proved to be more than just a solid defensive team in the first half and threatened Barcelona's goal on several occasions. 
The Italians probably had the best chances of the first half all to themselves while the home side were largely restricted to shots from outside the box.
Lautaro Martinez's second-minute goal was exactly what this Inter side needed to get a result at Nou Camp where they have an immensely poor record.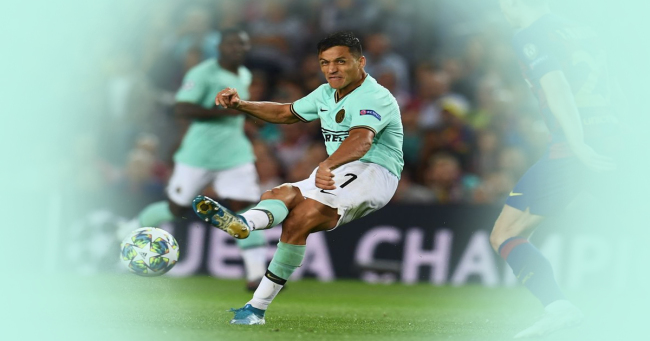 For about 45 minutes, it did seem like Antonio Conte's team would pull off a stunning result and you could practically hear the alarm bells ringing for Valverde.
Martinez himself had a couple of chances that he should've buried in the first half. His inability to convert from those opportunities would come back to haunt them as Barcelona marched to a 2-1 victory.
Antonio Candreva and Nicolo Barella both had opportunities that went begging as well. Inter astutely denied Barcelona plenty of opportunities with their tight defensive set-up but failed to convert their goalscoring chances. 
On most days that's an undesirable quality, but against a dangerous Barcelona team at Camp Nou, it proved to be the nail in Inter's proverbial coffin.
1. Suarez shows his true worth
There has been plenty of criticism levelled at Luis Suarez this season. His levels seemed to have dropped, most notably, in the past season. 
The beginning of this season saw Antoine Griezmann being heralded as his most likely replacement in this starting XI over the season and perhaps for the long term.
Nonetheless, the Uruguayan came to the party against Inter Milan in a big way, showing that he can still do the job for Barcelona. His first goal on the night was a thing of beauty that happened in a flash but seemed to be a moment frozen in time.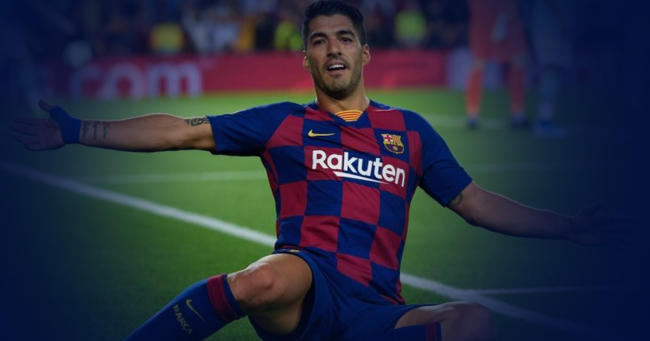 As good as that goal was, the second was a piece of art. The Uruguayan shaped to shoot but let the ball run across his body to his left foot, knocked it past Diego Godin who had already made the challenge and then slipped it past Samir Handanovic.
Barcelona's attacking three coughed and spluttered at times, but not Suarez. While Messi's fitness issues were evident and Griezmann looked like a man struggling to settle into his new side, Barcelona needed the Uruguayan to step up to the plate.
Cover image credits: Goal