Best Promising Midfielders to watch out for in 2021 - Top 5 List
Midfielders are like the engine of a team; they are the ones who decide the game, from building up the game to breaking-up opposition play. 
We have witnessed some remarkable midfielders in football with their scintillating expertise. Some big teams have produced world-class midfielders, and we are glad to watch them play and create magic on the pitch. Their role is immensely crucial, and they dictate the entire game to their teammates. 
Teams like Bayern Munich, Real Madrid, Barcelona and Manchester United have created magnificent midfielders, who have shown their worth and earned many accolades throughout their career. 
Xavi, Paul Scholes, Andreas Iniesta, Zinedine Zidane, David Beckham, Luka Modric, and Andrea Pirlo, we can go on and on; it's a never-ending list. 
Their presence on the field was enough to put fear on the opponents, with the ball glued to their foot and a perfect vision made them one of the finest midfielders in football. 
To continue their legacy, we have seen some of the best promising and talented midfielders who have great potential to shine and show their talent on the pitch. Without much ado, let's have a look at those propitious midfielders. 
Best Promising Midfielders #5 Pedri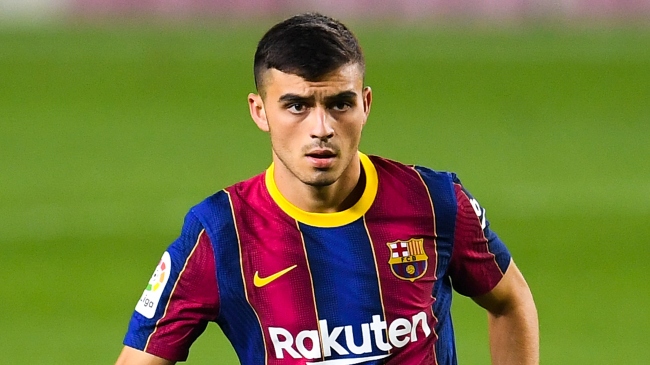 At just 18, Pedri has earned the spot in the starting Line-up of Barcelona. With his conjure and brilliant playmaking vision, he has been excellent in the games and has become a pivotal team player. 
He has shown his talent, registering four goals in 36 appearances at his previous club, becoming the youngest player in Las Palmas history. His former teammates and coach praised him for his incredible talent, which earned him a place in Barcelona's starting line-up. 
Pedri has an incredible technique to make possession in tight spaces. His playing style has already drawn many impressions. he arguably could be the next Iniesta of the club, and his work rate has been impressive compared to his stats. 
From understanding the game to his teammates' movement, the Spaniard fulfills a specific tactical purpose on the field, making him one of the team's vital players and has great potential to become one of the best midfielders in football.   
Best Promising Midfielders #4 Phil Foden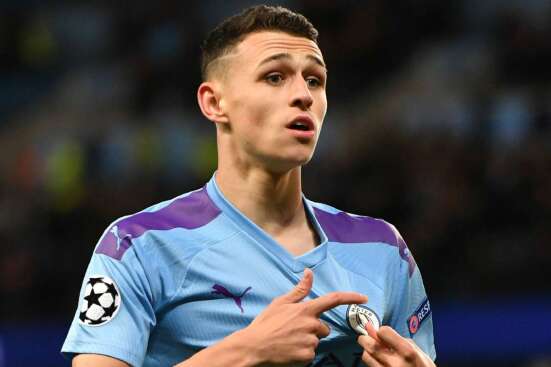 Phil Foden is just 20 and is already getting praises from the Manchester City manager Pep Guardiola; the former Barcelona coach described him as "the most talented player he has ever seen." 
There is no doubt that Phil Foden has proved himself on the pitch and can become the team's protagonist in the coming future, with his development at City and reviving his belief under Pep.
 There is no doubt that Phil Foden's improvement has been fascinating in Manchester City and remains an integral part of the club. We have seen how Guardiola has managed the two finest (Xavi and Iniesta) midfielders during his Barcelona managerial career. Without a doubt, we know that Guardiola can bring the best out of a 20-year-old midfielder; it just a matter of time. 
Best Promising Midfielders #3 Joshua Kimmich 
Kimmich is one of the complete footballers of this generation. After the departure of Thiago Alcantara, he got the number 6 for Bayern Munich. 2019-2020 was the most remarkable season for Joshua Kimmich, from winning sextuple to being included in a FIFA FIFPro MEN'S WORLD11 2020.  
The 26-year-old German international has been very consistent over the years for Bavarians and has become a decisive player. Kimmich played as a right-back when he joined Bavarians. He was heir to Philip Lahm throne, however, after few seasons, he was shifted to defensive midfield and adapted the role quickly without much of a hassle. 
Kimmich has provided ten assists and scored three goals in 2020-21 of all competitions, the 26-year-old has already reached his peak and has been a colossus in midfield, and Bayern considers him a great asset.       
Best Promising Midfielders #2 Frenkie de Jong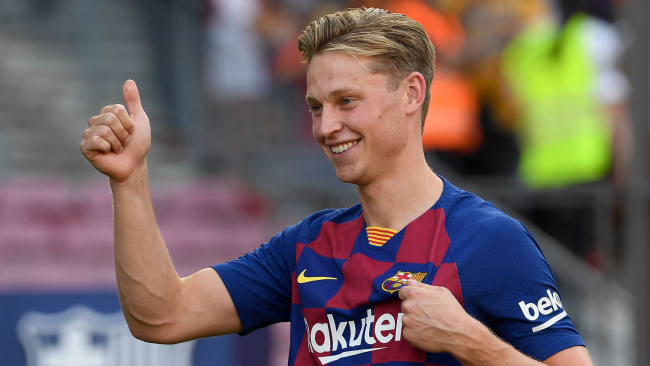 Frenkie De Jong has become Barcelona's valuable player after his scintillating performance in Ajax. He is one of the brightest young midfielders who was moved to Barcelona after an impressive performance in Ajax. 
From playing in the UCL semi-final and being selected in the 2019 FIFA FIFPro WORLD11—becoming one of three Dutch players to feature in it for the first time in five years at just young age.
His first season at Barcelona was rough, and it took him time to adapt to their playing style; compared to last season, stats de Jong has made an excellent transition in this season in 26 games, he has scored three goals and made four assists. 
De Jong has great prowess; he has become the team's key player who dominates the half of Barca's midfield. He read the entire game, which helps to prevent any errors in the game. With his confident dribbling and accurate passing, he has wholly established himself and will continue to shine on the field. 
Best Promising Midfielders #1 Bruno Fernandes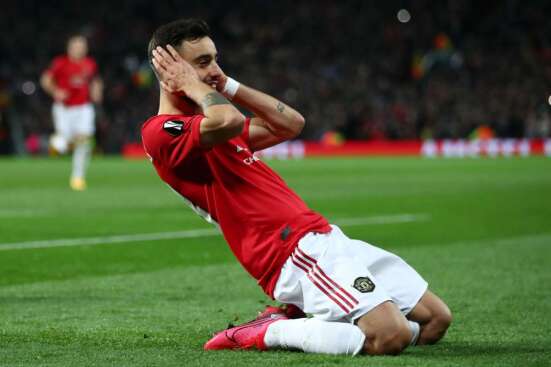 Bruno Fernandes has been Manchester United's most incredible signing in the January transfer window in recent years. He has become the United's Midfield colossus. He is the main reason for the Red Devils' resurgence; with his massive impact on the field, he took the team from mid-table to second position in just three months. 
Bruno Fernandes has been magnificent this season in 28 matches he has scored 16 goals and made ten assists half of his goals came in an injury-time winner. 
He has been on fire this season, and his stats speak a lot about him how awe-inspiring he is for the Red Devils. It took him only one season to show that he is aplomb of Red Devils and can cry the team single-handedly; he has the potential to become of the greatest midfielders of all time.