Chelsea to face Liverpool again? FA Cup fifth-round draws are here!
The 23 remaining teams in the FA Cup learned their fifth-round fixtures on Monday night, with Chelsea's possible home clash with either Liverpool or Shrewsbury Town being the highlight. 
Jason Cummings struck twice after the break to secure another chance for his team while Jurgen Klopp's young squad failed to register a win even after throwing Mohamed Salah and Roberto Firmino on the field.
Northampton Town and Shrewsbury Town are the lowest-ranked sides left in the competition. The Cobblers will have the opportunity to face Manchester United if they overcome Derby County. 
If Derby County win, Wayne Rooney will be against his former club which will be a beautiful moment to watch. 
Norwich City will once again battle a Premier League side as they venture to Tottenham or Southampton, with the latter pair's replay due to take place on 2 February. 
Manchester City defeated Fulham 4-0 and are now gifted with a trip to Hillsborough. They will lock horns with Championship club Sheffield Wednesday.
Portsmouth will be entertaining Arsenal after their youngsters won the game against Bournemouth. The ties will take place in midweek during the week commencing Monday 2 March. 
Unlike the previous rounds, there will not be any replays at this stage. All the games will go into extra time followed by penalties if needed.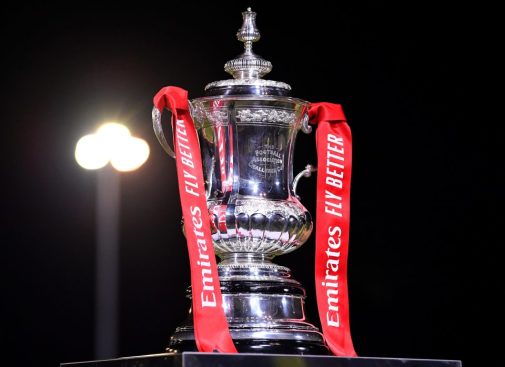 When it comes to Manchester City vs Sheffield Wednesday, there's no guessing the favourites. The defending champions will most probably go through unless Sheffield Wednesday do something extraordinary. 
Sheffield United, on the other hand, are bound to face either Reading or Cardiff City. With the way the Blades have managed in the Premier League so far, they are the ones the fans will be looking to bet on. 
Chelsea vs Shrewsbury Town, if it happens, will probably be a one-sided game. However, a clash with Liverpool will be something the Blues will not want, losing to them once at home already this season.
West Bromwich Albion will be full of confidence after a marginal defeat against the Hammers. They will face either Newcastle United or Oxford United following a goalless game at St James Park.
Brendan Rodger's Leicester City will be facing either Coventry City or Birmingham City. Irrespective of that, the Foxes are expected to be the clear winners. 
The same is the case with the Red Devils. However, looking at the problems United are in at the moment, things can get pretty unpredictable.
featured image credits- squawka.com