Chelsea want Ligue 1 youngster, a good move?
Chelsea have reportedly identified young Bordeaux forward Josh Maja as an ideal candidate to provide more competition to in-form Tammy Abraham. 
Abraham has been sensational for Chelsea this season after being given a chance to shine for the Blues following a series of loan spells away from Stamford Bridge. But, Chelsea are looking to provide further competition to the Englishman up front and that is indeed a sign of how ambitious they are as a club. 
Maja has been quite impressive since he left Sunderland for Bordeaux in Ligue 1. It was a huge step up for the young defender from English Football League to French Ligue 1 but he has lived up to the challenge so far. 
The 20-year-old's excellent run of form has alerted a host of clubs across Europe including Chelsea. It is believed that the Blues could make a move for the Nigerian international in the upcoming winter transfer window that starts in January. 
The Nigerian has scored seven goals till date in 24 appearances for Bordeaux despite starting only eight times. The 20-year-old is yet to make a place for himself in the starting lineup of the French side but has still found the back of the net five times. Paulo Sousa's side are seventh in the table right now and Maja has been an influential player for them. 
Chelsea have scouted the young forward throughout the season as per reports and they had nothing but praise for the Nigerian international. It is believed that Chelsea have prioritized the signing of a quality forward in January as they look to provide the competition to Tammy Abraham which neither Michy Batshuayi nor Olivier Giroud has failed to offer the Blues. 
However, Maja is not really tested much at the top level and a deal for him comes with a certain level of risk involved. Ligue 1 and Premier League are much different from each other and we have seen a lot of players from Ligue 1 struggling to make their names in the Premier League.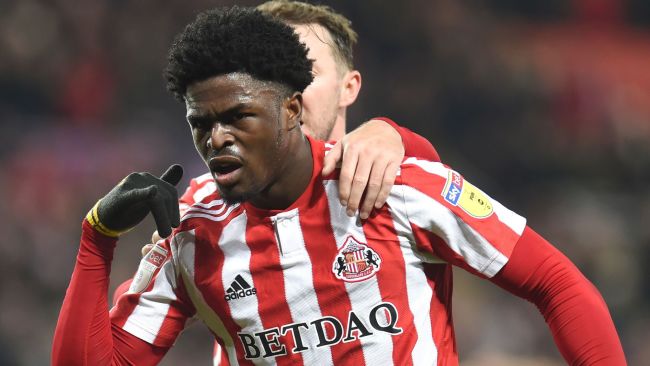 When Batshuayi joined Chelsea for a huge fee a few years back, he was one of the most exciting talents in world football after having had a sensational season in Ligue 1 with Marseille. And, we have all seen how miserably he has failed at the London club. 
If the Blues can sign Maja on a decent fee, they should certainly consider buying him but as a solid alternative to Abraham, they should go for someone more experienced and tested. Players like Timo Werner or Moussa Dembele should be in Chelsea's reckoning. 
Abraham himself has made his name at the top level pretty recently. We have seen many players making a much stronger impact than the 22-year-old, but fading too soon. Abraham has scored 11 League goals already this season but we have to wait and see if he can maintain his game at this level.
Featured image credits- India Times Post