5 longest unbeaten runs in Premier League history
Liverpool are set to go all the way in the current season of the Premier League. However, they couldn't go unbeaten in the PL as they were stopped on the path by Watford recently. Their run was stopped at 44 games. Here's the list of longest unbeaten run in PL.
Arsenal – 49 games
May 2003 to October 2004
Arsenal went unbeaten throughout the 2003-04 PL campaign. They were just the second team to achieve such a feat in English football history after Preston North End in 1888/89.
They extended their run in the next campaign, stretching their unbeaten streak to 49 games. Man Utd stopped Arsenal's unbeaten streak to just one short of 50.
Liverpool – 44 games
Liverpool just fell short by a point to lose the 2018-19 PL campaign to Manchester City. But Liverpool came back with a bang in the current campaign to stretch their unbeaten run to 44 games. 
They lost last to City in the previous campaign before seeing their 44-games run being stopped by Watford in the current season.
Chelsea – 40 games
October 2004 – November 2005
The arrival of Jose Mourinho turned Chelsea's fortunes. In the 2004-05 winning PL campaign, Chelsea-under Mourinho suffered their only loss to Manchester City. They stretched their unbeaten run into the next campaign in 2005-06.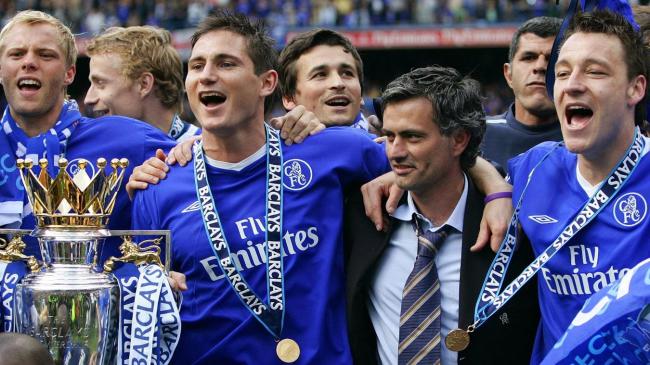 Their 40-match unbeaten run was stopped by Manchester United in November 2005 in the 12th game of the 2005-06 season, which was also won by Chelsea. 
Manchester City – 30 matches
April 2017 to January 2018
Manchester City's unbeaten run of 30 matches was spread over two seasons. Their unbeaten run of 30 matches was stopped by Liverpool in January 2018. 
However the Reds couldn't stop City from going all the way in 2017-18. Pep Guardiola had the last laugh. City went to win the next season - 2018-19 - as well, becoming the first team since Manchester United to win two straight PL titles.  
Manchester United – 29 matches
Manchester United had this unbeaten run of 29 games twice under Sir Alex Ferguson. They did it first from December 1998 - September 1999. In the 1998-99 season, they edge past Arsenal for the PL title by just a point. Chelsea stopped their run in a 5-0 thrashing in September 1999. 
Their next run of 29 games happened under Sir Ferguson again from April 2010 to February 2011. Wolves ended their unbeaten streak.
Featured Image Courtesy: Liverpool FC