Chelsea linked with PSG duo of Idrissa Gana Gueye and Julian Draxler
Chelsea are expected to be one of the busier sides during the upcoming winter transfer window and the Blues keep getting linked with a host of players across Europe. If reports in England are to be believed, the Blues have registered their interest in PSG duo Julian Draxler and Idrissa Gana Gueye.  
Lampard is eagerly looking forward to the winter transfer window for some players who can add a bit of experience to his highly-talented youthful side and both the PSG players certainly ticks that box. 
Frank Lampard is reportedly keen to spend big in the upcoming transfer window in January after a ban stopping Chelsea signing any players next month was lifted. Gueye, formerly of Everton, made his dream switch to PSG this summer but could be open to a move back to the Premier League. And, the 30-year-old midfield dynamo would certainly provide a lot of quality to the Chelsea midfield. 
Meanwhile, Draxler could prove to be a solid replacement of the creativity Chelsea are missing since the departure of Eden Hazard who made his long-awaited moe to Real Madrid in the summer. 
Draxler, now aged 26, was one of the most exciting young players in Europe when he broke into the scene with Schalke but it is safe to say that he is yet to reach the heights that he was destined to. 
The German World Cup winner has had a bit-part rotation role at PSG eversence he moved to Parc des Princes and he surely has more quality than just that. And, therefore, the German looks the more likely of the two to move to Stamford Bridge. 
Following Chelsea's shock 2-0 home loss to struggling Southampton, Lampard stated that the Blues could be very much active in January.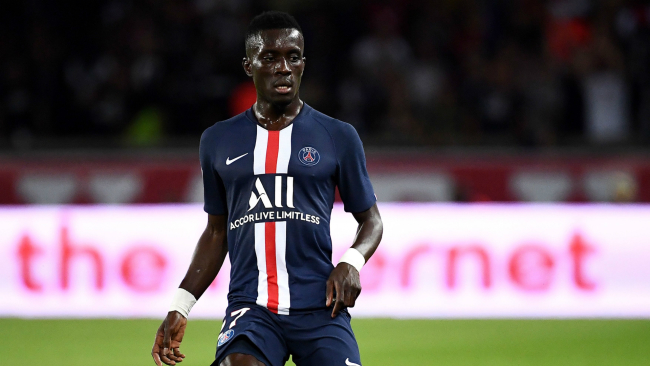 He said: "I learn about the players, particularly in games like that I suppose. 
"Games that turn out to be difficult are a test of character as much as they are quality. They are a test of both. 
"When it's all easy after Sunday's 2-0 win at Tottenham, we were the greatest thing in the world, they were the greatest players and I was a great manager. 
"And today it's questioned. And it's when you're questioned that you'll see the strength of character of someone I'd say. 
"Things like shots and crosses get the crowd excited but we didn't have any clear-cut chances and we need to show more in terms of bravery and quality on the ball. 
"We haven't been clinical in front of goal, that's something we have to improve on." 
The Blues, however, came back to winning ways in a comeback win against Arsenal in the London Derby. However, that does not mean that Chelsea's determination to strengthen their squad will become lesser. 
Chelsea have also been linked with Philippe Coutinho, should Bayern Munich not take up their option to buy the former Liverpool playmaker. And, it does not look like the German giants will exercise their option.
Featured image credits- Ligue 1