Daniel Levy open to the prospect of selling Eriksen to Manchester United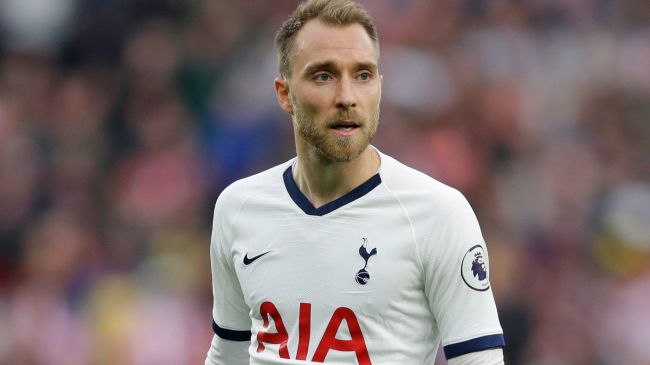 Although Tottenham Hotspur are competing with Manchester United for a top four spot in the Premier League, the club is still open to the idea of selling one of their best playmakers Christian Eriksen to Old Trafford.
Eriksen had actually submitted a transfer request to Tottenham last summer, but the club couldn't find the right buyer for him and the 27-year old Danish had to stay put in North London.
The problem with Tottenham at the moment is that Eriksen is not ready to sign a new contract and his current contract is going to expire at the end of the ongoing season.
So, if the Spurs don't crack a deal for Eriksen in the mid-season transfer window, he will become a free agent next summer and Tottenham won't get any transfer fee for him in that scenario.
There have been reports that Manchester United are interested in Eriksen, but the Tottenham fans are not in the favor of a deal with United as they think Eriksen's inclusion will strengthen the United midfield and will put them in far better shape to challenge for a top four spot.
However, the Spurs chairman Daniel Levy is not bothered about that. According to Levy, if a player is not willing to extend his stay at the club and somebody comes with an offer, the board will have to consider it. It doesn't matter if the offer comes from a rival club.
"We are honestly not scared to trade with our rivals. My view is really simple. For a player to sign a new contract not only have the conditions got to be right but the player has got to want to do it." Levy was quoted saying by the Evening Standard.
The Spurs are currently at fifth position in the Premier League points table with 26 points, while United are just one point behind at sixth.
Cover image credits: Yahoo Sports