The 'New' Coaches of Modern Football - Evolution of Football Managers
The top three finalists for FIFA Best Men's Coach of the Year are out. The three finalists for this year are Hans-Dieter Flick, Jurgen Klopp, and Marcelo Bielsa. 
While they are all premier managers, they have something in common. All these coaches were never really a top-class player.
Among them, the most prolific is Hansi Flick though. He managed nearly 150 appearances in the Bundesliga with Bayern Munich winning 6 trophies. While his compatriot Jurgen Klopp played over 300 matches with Mainz but they were all in the second division and a trophyless career. 
The other finalist Marcelo Bielsa never played in Europe. He too had a small career with not more than 120 appearances. 
All these players never really succeeded in leaving their mark on the game. But as managers, they have become role models and epitomes of success.
The reasons for this development are not hard to predict. Several reasons have been identified but some are really appeasing. 
Here we shall be discussing some of the reasons why players who were never really top-class players, now are becoming extremely successful in football coaching. Also along with the fact that young players are becoming coaches contrary to the traditional image will be viewed. 
There has been an environment for this development and we shall see how some changes in modern football has favored this development.
Higher rate of failures to make the cut
With the evolution of the Champions League as a premier club competition, football overall has become tougher. Bigger clubs have achieved an undisputed monopoly over smaller clubs. While in some countries, there are two or three clubs operating the font, in some that number is just one.
All these have increased the competition at the highest level by several times. Young talents are bound to make mistakes. But clubs cannot afford them in order to keep up with the competition. Hence a number of young talents who otherwise may have succeeded now go defeated from the big stage.
Issues of Globalisation
Like other several problems, globalisation has also affected football. The top 5 leagues of Europe are the biggest losers. These clubs now depend on ready-made players. Players from all over the world now dream of playing in these leagues. 
As soon as they start their professional career, players head for Europe. This trend is particularly seen in South American players.  Also from other smaller countries in Europe and Asia, player move to the bigger league
This brain drain of football players naturally puts their own developed youth at loss. While the Big Clubs like Barcelona or Manchester United or Bayern Munich still insists on having reserve players in the squad, smaller teams who aim to keep up with the competition cannot afford such lavishness. 
Many players who could have developed and played for these clubs are lost in the competitive environment.
Increased Injuries
In modern football due to the intense schedules, players are forced to play nearly 50 matches in a single season. While the important player for club and country may play even more than 60 games. 
The constant tiredness and exhaustion lead to many long term injuries. Often injuries cut short players career and often leads to problems to make a return at the highest level.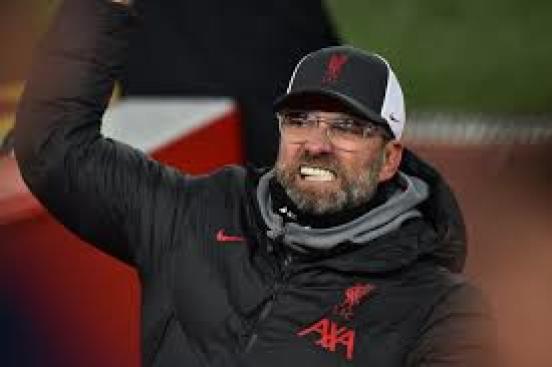 In the managerial job, the fitness of a player is not required. But the same enthusiasm that a player puts into the game, if given by the manager it has a positive effect on both the team and the club as a whole.  Generally, enthusiastic coaches like Jurgen Klopp or Pep Guardiola become the very central figure of the club. 
Better tactical details
Many leagues now provide a whole lot of tactical details to players and fans.  Some serious statistics which are normally hidden from ordinary eyes are now made available. These help many understand the game better. 
Players and passionate fans that know and understand the game can interpret and draw many conclusions from these data. These help them to form their own perspective of the game and develop a separate reading and understanding of football.
While earlier only players who could properly make the cut into the game understood and got access to data of these forms, nowadays they are available on plenty to the lame man. 
Hence young players who wished to have a dream career for themselves now get more interested in coaching. While many a driven by and will and wish to succeed, others from their understanding and knowledge rise to a higher level.
Tactical Changes of the Game
Last but not the least; it is an important point to mention. Since the evolution of possession-based football in Spain, which traveled to all parts of the world, there have been some serious tactical changes in the game. 
The German philosophy of overpowering the attack with long vertical passes and quick counter-attacks made a comeback. Also, a physical and pace based game achieved more importance to the sheer tactical one.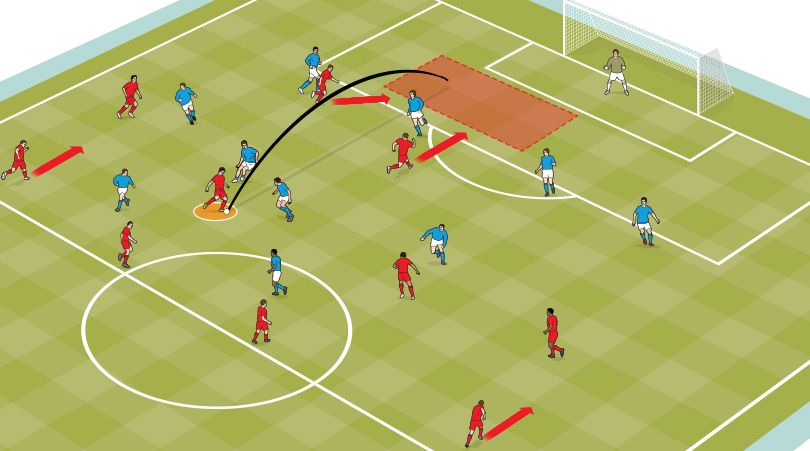 The above image perfectly sums up the new attacking football. 2 to 3 are attackers always there with the last defensive line to the team. Long passes from the midfield or defense, are used to feed these attackers. Otherwise, the wingers are used to break the backline. 
If the ball is lost, the full-back comes up with the midfield to press and win the ball back. An important point to notice is the attacking team's defensive line. The center-backs are as high as the halfway line. Teams like Bayern Munich and Liverpool actually play football like this.
The newer game philosophy is more interesting to watch and generally is more reliable. Also, they often stand out from the crowd.This has attracted many towards coaching. Using electrical and technical methods for keeping data has also solved many problems. 
Managing has become friendlier to the younger generation. Clubs are now looking forward to young managers than experienced ones. Their charismatic approach and more involvement in games have been a determining factor.
While still now the tread is actually to main way, but development in one way. In the years to come surely the game is going to see many managers come up from non-footballing backgrounds. Also, many footballers may prematurely end their careers to start coaching. A new era of football is going to come soon.
featured image credits- FIFA.com