Swiss club sacks players for refusing to take pay-cut amidst COVID scare
Coronavirus is not only having adverse effects on people's health, it's affecting people's employment as well, particularly of the Football players.
Football is almost at a complete halt at the moment with hardly any big, reputed league taking place in Europe.
The clubs are bound to suffer financial losses in such a scenario. While some of the bigger clubs of the big leagues will cope with it, it will be difficult for the smaller clubs as they will have to pay their playing and non-playing staff without generating any match-day revenue.
The Swiss club FC SION has already terminated the contracts of nine players who refused to accept the revised pay-structure of the club.
It is understood that the club chairman offered a significant lower amount to the players as compared to their original wages citing the ongoing period as a period of "technical unemployment".
Not all the players agreed to it and some turned it down straightaway which led to their sacking eventually.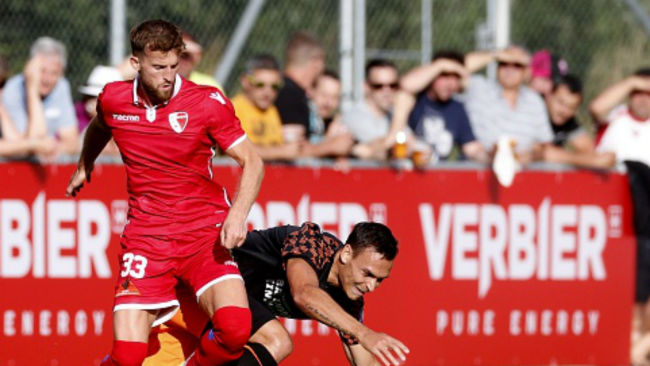 However, the players' union in Switzerland has come forward and supported the players who have been sacked. The union has called the sacking "unfair".
The players have the option to take the matter to the court as they are in the middle of their professional contracts which have been terminated in an unprecedented scenario.
The players of the German club Borussia Mochengladbach, in the meantime, have agreed for a pay-cut by their club.
The French club Amiens, which participates in the top division of France, is also believed to have talked to its players regarding a pay-cut. It is not clear yet whether the players are ready for it.
There is no sign of Football to start anytime soon, but even when they start at a time when the no. of new cases comes down around the world, it is likely that the matches will be played behind closed doors and the clubs won't be earning any match-day revenue for some time.
Featured Image Credits: goalsn.com