Derrick Rose Enters Free Agency: Future NBA Destination Uncertain
   Reports : Derrick Rose to hit Free Agency after New York Knicks decline options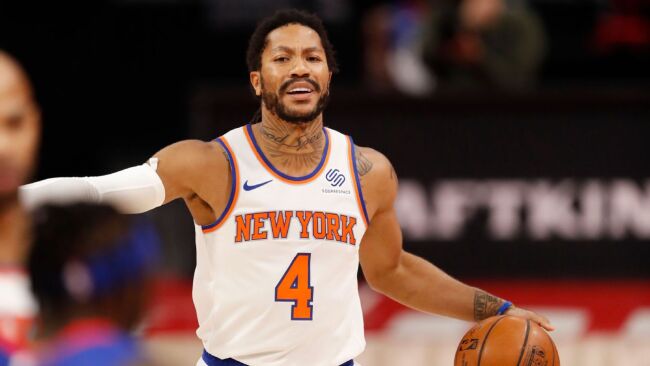 The New York Knicks, as expected have declined their $15.6 million team option on Rose, according to the reports. The former league MVP fell out of the Knicks' playing rotation in December and barely played for the remainder of the season.
The 34-year-old point guard totaled only five minutes of action after Dec. 31, including three in Game 3 of the first round of the playoffs against the Cavaliers at Madison Square Garden.
According to the Adam  Wells of the Bleacher Reports, the Bulls should be one of the top landing spots for the New York Knicks point guard Derrick Rose this summer,
Overall Rose averaged career lows in points (5.6) and minutes (12.5) per game, across 27 contests. 
Still, The Knicks valued his leadership and the way he handled being benched, and a reunion on a minimum-salary deal is still a possibility if Rose is unable to find an opportunity for playing time.
The 2010/2011 league MVP and former No.1 overall pick will become an unrestricted free agent and will be able to sign with any team. He was previously linked to the Bulls and Bucks.
A reunion with the Bulls would make a lot of sense for both sides," Wells wrote . "Rose could be looking to find an opportunity that will allow him to play.
Derrick Rose is past the prime of his career, but at the very least, he would be a nice veteran to have on the roster for Chicago. He would be able to mentor the likes of Coby White and Ayso Dosunmu as they attempt to carry the torch at the point guard position for the Bulls.
Derrick Rose will be 35 by the time next season kicks off, he holds a Career average of 17.7 points and 5.3 assists across 14 seasons in the NBA.