The Rise of 'El Cholo' Diego Simeone at Atletico Madrid!
Diego Simeone is one of those few managers who have turned Atletico Madrid into a force not just in La Liga but also in Europe.  
Manager Bio 
Diego Simeone
Nationality 
Argentina 
Clubs managed 

Racing Club, Estudiantes, 

River Plate, San Lorenzo, Catania

Current club
Atletico Madrid 
Age 
51
Preferred formation
4-4-2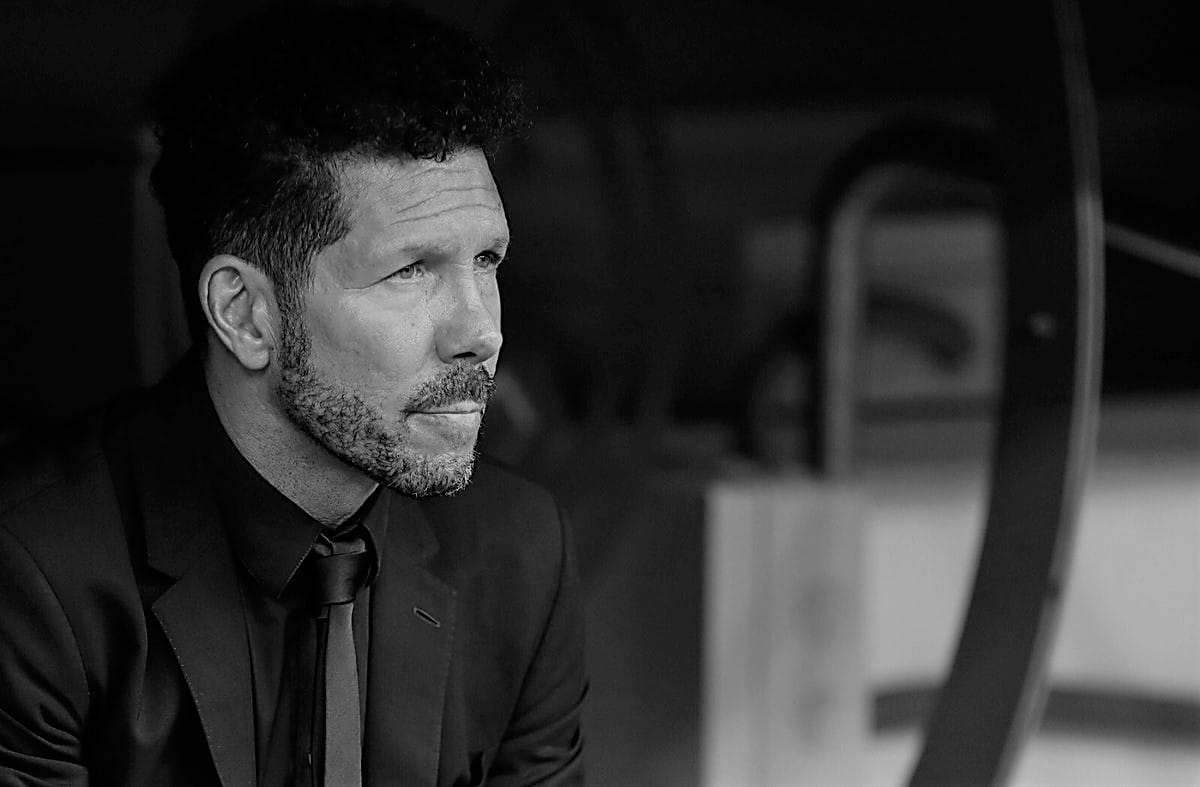 Simeone's appointment at Atletico Madrid gave them a piece of the missing puzzle in the jigsaw the team was finding over the years. Adhering to his words, the Argentine manager offered Atletico Madrid what they never tasted "glories."
This was a turning point for Atletico Madrid in European football, who steadily turned into a team that had one of the best defence, and other clubs always found it hard to break them. 
But before we jump to the conclusion, we look at how Simeone rose into one of the best managers in football. 
Simeone started his managerial career in Argentina, where he managed Racing Club but left the club after managing for a few months. 
Subsequently, he took charge of Estudiantes de La Plata and led them to their second league title in 23 years routing Boca Juniors 2-1 in a final game. 
While he was building his status as a manager in Argentina, many European clubs kept monitoring him. He was heaping praises from Argentina's superstars for his management. He was called "born manager."
His time at Estudiantes de La Plata ended on 15 December 2007 as he was unveiled as the new River Plate's coach, where he led them to the 2008 Clausura championship. Diego Simeone did not continue at all these for a longer period of time until he joined Atletico Madrid.
The rise of Atletico Madrid from the bottom tier club to the elite club under Diego Simeone:
It was like a home for him; it looked like he found the club he wanted to give his all in to help them become the strongest club in Europe. His appointment changed the fortunes of Atletico Madrid as the club won Europa League in his first season, beating Athletic Bilbao 3-0. 
He guided them to another trophy, the UEFA Super cup, by beating English giants Chelsea 4-1. He instantly changed everything at the club. A new face in European football was being watched by many teams, fans and owners of the clubs. 
His first season at the club led them to a third-place finish after 17 years and beat their neighbour Real Madrid in the Copa del Rey final at Bernabeu. 
This was nothing; there was many more to come. It was just a glimpse of his managerial expertise. 
In his eleven years at the club, Diego Simeone has guided Atletico Madrid to two La Liga titles, one Copa del Rey, Supercopa de Espana, two Europa League, two UEFA Super Cup and they have also been two times Champions League runners-up. 
Diego Simeone has won everything during his managerial career at Atletico Madrid, but only two trophies eluded Champions League and FIFA Club World Cup. Although he still has time to get his hand on those prestigious trophies. 
But what was more surprising was Atletico Madrid's board never sacked the Argentine manager even after his downfall for a short period to time during his 11 spell at the club. The kind of trust he built at the club was immaculate. 
Diego Simeone: Overall Managerial Stats 
| | |
| --- | --- |
| Stats  | Diego Simeone  |
| Matches | 774 |
| Wins  | 431 |
| draws | 184 |
| loss | 159 |
| PPM  | 1.91 |
| Win % | 55.76 |
| Trophies  | 8 |
How did Diego Simeone change Atletico Madrid with his management? 
Diego Simeone has permanently been altering his formation; he has never stuck with the same formation in his managing career. He analyses the opponent's game and deploys line-up which offers his players comfortability in the pitch. 
But most of the time, Diego Simeone has played a 4-4-2 line-up, especially with Atletico Madrid. This formation provides fluidity to players. Simeone always uses two defensive midfielders who provide defensive muscle for attacking midfielders to win battles. 
Simeone's entire game revolves around playing defensive football. The feature is called defensive compactness, which allows the team to play a quick counter-attack if the opposition loses the ball while attacking. 
The players adjust themselves first and defend deep in their own defensive third in a narrow 4-2-2-2, making a four players' defensive line and press relentlessly to win the ball high up the pitch; once they win the ball, the team switches to a fluid 4-2-2-2 formation with forwards shifting to flanks and creating more space. 
While in defence, the idea is to force opposing players into small spaces so they don't create chances; before doing this, Simeone's players force opponents into broad areas; this helps them gain dominance in the ball's zone, forcing opponents to playback.  
While Atletico's counter-pressing consists of minimizing space for the opponent's players. Which disrupts their play and build-up, reducing the number of space on the pitch, hence reducing goal threat. 
His philosophy and management are so accurate that he does not care about possession in the matches. He wants his players to control the pace and space of the game. 
If the team is not performing to their expectations, he quickly changes the tactics to influence the game, like changing his player's position to where he is most comfortable playing and changing the match from there. 
Since arriving at Atletico Madrid, Diego Simone has changed the mentality of his players, instilling discipline and confidence, which helps his players perform under adverse conditions.