Dillon Brooks Signs with Houston Rockets || NBA Trades
Last season, the Houston Rockets were youthful and disorganized, and management set out to fix that in free agency. Enter Fred VanVleet and Patty Mills, two soothing influences.
The Houston Rockets have been in rebuild mode since the end of the Chris Paul-James Harden era. After drafting Jalen Green and Amen Thompson, the squad is now bolstering its roster with established talents. Aside from Brooks, the Texas team has signed Fred VanVleet to a three-year, $130 million contract. Furthermore, the front staff added Jock Landale to the roster, signing him to a four-year, $32 million contract.
For the previous several years, the Rockets have been a lottery-bound club. With all of their summer initiatives, it appears like the franchise is finally seeking to return to its former grandeur.
They've since made up for it by bringing in defensive specialist Dillon Brooks. To make way for Brooks, they shipped out K.J. Martin, a rising star.
Brooks has a new home and a new task with the Rockets. The 27-year-old is transitioning from back-to-back 50-win seasons in Memphis to a team that is still struggling to get off the ground after three years of mediocrity. Houston's future is based around Alperen Sengun, Jalen Green, Jabari Smith Jr., and Amen Thompson's futures, but it now appears to be making moves for the present as well.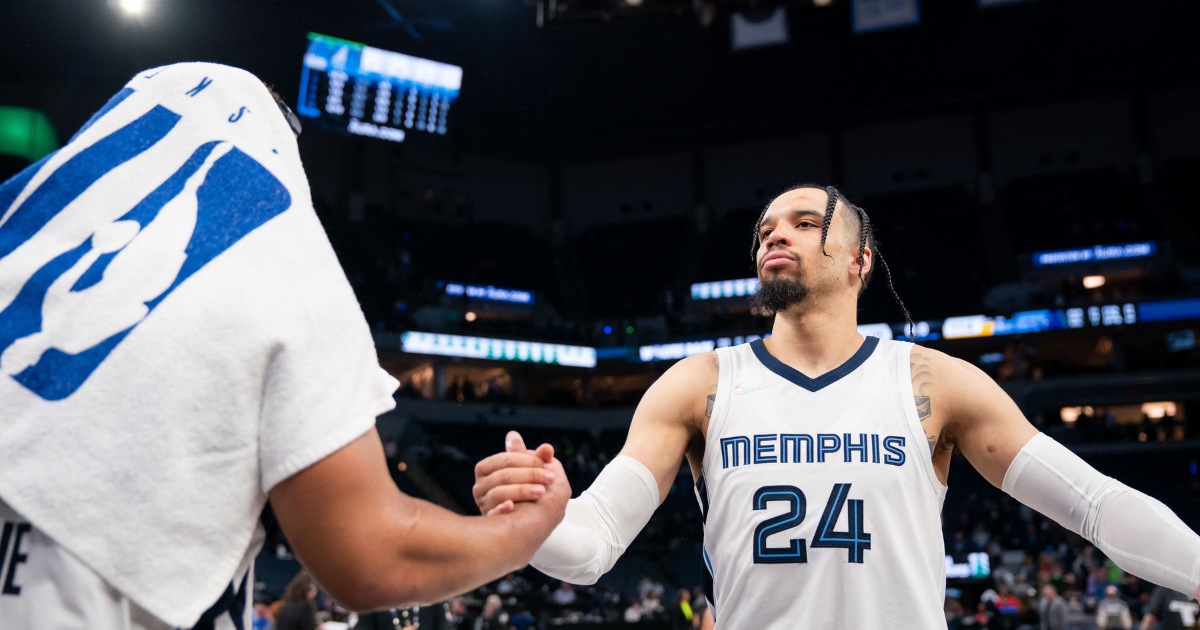 Brooks was named to the NBA All-Defense Second Team this season and offers the sort of on-the-ball defence and tenacity that the Rockets want. The Grizzlies had grown tired of his exuberant energy — "poking the bear" of LeBron James in the first round — and, more crucially, his unreliable outside shooting, and it will be up to new Rockets coach Ime Udoka to convince him to buy in and stay in his zone.
Up front, recently minted NBA champion Jeff Green, has signed a one-year, $6 million contract to leave Denver and come to Houston, according to Michael Scotto of Hoopshype. Another great experienced acquisition.
The Rockets will be a very different squad next season. The challenge is how successfully Udoka can mesh all of the new pieces.
Cover Credit - NBA